Now the world is humbled by the offerings of Chinese online merchants—and I'm not exaggerating. I can't think of another country with an online shopping industry on the same scale, potential and sheer land coverage as China.
I'm very proud of this, but I can't help feeling anxious at the same time. All of a sudden, it seems we became a pioneer with no one to learn from, and a journey into the unknown is before us. For a nation that has always progressed through learning from others - this is something new.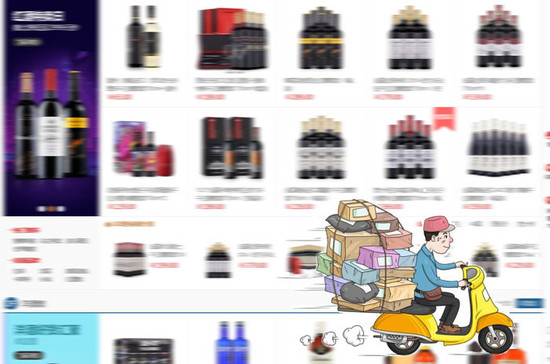 As the 'emperor' of e-commerce, Jack Ma of Alibaba once said: 'Today is cruel, tomorrow is crueller, but the day after tomorrow is beautiful. However, most people will die tomorrow night.' And it seems he has foreseen the destiny of specialised online wine and spirits shops.
The two tycoons
From budburst to blooming in less than five years, specialised wine shops have had a bumpy ride. After waves of business busts, merges and reforms - the market seems to be left with only two tycoons: jiuxian.com and Sichuan 1919.cn. (YesMyWine, the specialised online wine retailer I worked with for four years, is still struggling to figure out where its future direction will be with new investments…)
Every move of the two tycoons could trigger reactions in the alcoholic drinks business. Often, we would see people siding with one, and turning on the other – with the expectation of personal gains to be made from these allegiances.
I don't think jiuxian.com and 1919 are necessarily each other's biggest enemy though. The real competition comes from the broad-scale online shops such as Alibaba and JD.com, who thrive on the basis of regular visits from mass consumers. Besides, many online shops selling cosmetics, cars or iPhones are willing to spend far more money on getting traffic—and they are potential competitors too.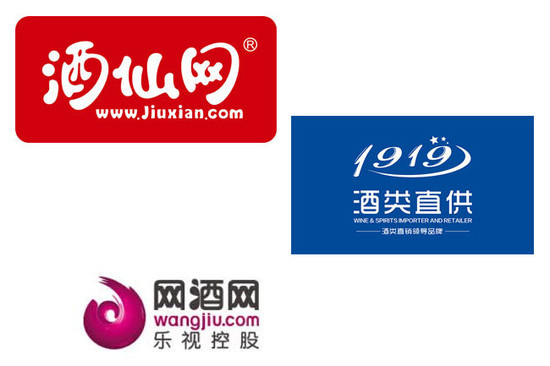 Getting more traffic at a lower cost
Many people have come to me, asking whether 1919 or Jiuxian.com will be the one left standing. In my opinion, the winning survivor will be whoever can buck two trends of the internet right now.
The first trend is that the profit ratio of online traffic is dropping, meaning it's now more expensive to get traffic. All the while, competition between websites is getting fiercer.
The time has passed for specialised online wine and spirits shops to rely on paid-for traffic to secure sales, as the return on investment (ROI) is dropping. The gross profits of online shops are already very low; the more they spend on bringing traffic, the more losses they can expect to take. This vicious cycle must be broken, and the key lies in getting free or low-cost traffic.
Interestingly enough, it seems neither of jiuxian.com or 1919 chose to build on professional knowledge and content - the supposedly strongest suits of 'specialised' online shops.
Jiuxian.com went for popular culture as its traffic driver; it has invited the famous actress Liu Yan to represent the brand. Furthermore, it was quick to incorporate live streaming (the most popular form of broadcasting in China right now) to propel its brand image and host flash wine sales.
1919, on the other hand, was keen to increase the number of its offline retail shops. In this way, they hope to bring in more traffic via physical exposure of the brand.
Both methods demonstrate possible directions of the trade. But which is cheaper, and which is more effective? Only time will tell us the answer.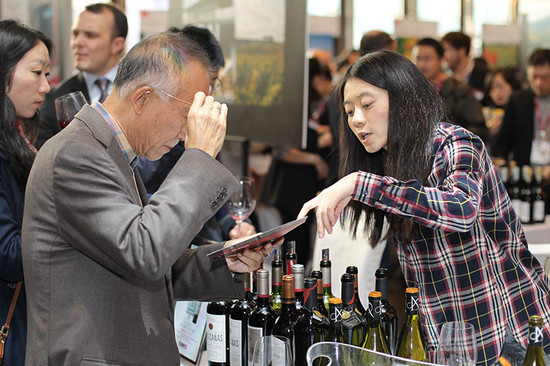 'Time is more valuable than money'
The second trend is that the Chinese market has entered a new era, where time is deemed more valuable than money.
Finding a product is no longer a problem for Chinese consumers – instead there is heightened competition between producers of similar products.
Consumers don't want shabby discounted goods anymore; instead they seek for better quality and value for money.
When it comes to wine, the competition is even more intense. There is no established demand for wine and spirits in the market, and only very occasionally do people buy them. Specialised online shops can't generate a steady demand for wine and spirits themselves, as consumers wouldn't suddenly decide to drink more wines only because they heard about 1919 or jiuxian.com.
Therefore, it is vitally important for a specialised online retailer to convince consumers to place an order as quickly and efficiently as possible. Plus, they have to ensure their consumers will return regularly.
This is easier said than done, but there are several possible ways to do it. For instance, to build a strong brand image use the best form of communication (e.g. videos). Or combine the most efficient delivery with the best after-sales service. By concentrating on one or more of these strategies, companies can potentially beat the competition and achieve some success.
Unfortunately for most online retailers, these are far more difficult to understand and execute than simply paying to get more traffic. Too many online shops are trapped in a vicious circle of heaping discounts upon discounts, sadly without realising that the time of 'you don't lose anything by buying cheap' has long gone. When prices drop on the internet they drop for good, taking the livelihood of online shops down with them.
The latest rumour is that Maotai, the Chinese Baijiu (white spirit) giant, is about to produce a customised smaller bottle for one of the major generic online retailers. That may well be a rumour, but if it's indeed true, the enormous impact about to fall on specialised online drinks shops is formidable.
The reason behind this is that no matter who sells Baijiu - be it 1919, jiuxian.com, the price of the traditional alcoholic drink made by big producers such as Maotai and Wuliangye is often the barometer of the trade. As a highly popular drink it naturally brings traffic, therefore it's an important source of sales for any company platform.
Baijiu producers have never formally approved specialised online sales channels before, but they have never tried to stop them from selling their products. Looking forwards, if producers begin to officially appoint bigger and broader online shops to sell their products - will there still be a place for the 'unapproved' specialised shops?
Translated by Sylvia Wu / 吴嘉溦
All rights reserved by Future plc. No part of this publication may be reproduced, distributed or transmitted in any form or by any means without the prior written permission of Decanter.
Only Official Media Partners (see About us) of DecanterChina.com may republish part of the content from the site without prior permission under strict Terms & Conditions. Contact china@decanter.com to learn about how to become an Official Media Partner of DecanterChina.com.