Online retailer YesMyWine has bucked the trend for weaker wine sales in China in the last few years. DecanterChina.com spoke to YesMyWine CEO Dixon Yuan about the company's work to educate new consumers and his expectations for the Chinese wine market in 2015.
With the lingering impact of the austerity policies, wine imports in Mainland China increased in volume but fell in value in 2014, according to customs figures.
However, the Chinese online wine retailer YesMyWine said it bucked the trend by selling 7m bottles of wines in 2014, reporting a 50% increase in sales value and a 35% increase in consumers' average spend per bottle.
'In a word, we have managed to sell more wines with higher prices,' Dixon Jiang Yuan, founder and CEO of YesMyWine, told DecanterChina.com.
The company has gained international recognition for its growth and was recently praised in a research report by France's Bem-Kedge Business School.
Dixon Yuan said success was down to the company's wine sales philosophy, which stresses 'education first, sales follows'.
YesMyWine has 'invested hugely' in teaching people more about wine, said Yuan. He highlighted efforts to provide detailed information about each product online, producing educational videos, organising tastings and building wine communities. 'But we are also the biggest beneficiary to this investment, too,' he added.
Building trust with younger consumers
Founded in June 2008, YesMyWine has witnessed the rapid development of the Chinese wine market, and the significant changes in the way people purchase and consume wines.
YesMyWine started off as a company selling wines by phone while also offering wine education, said Yuan, who had only tasted domestic Chinese wine before he began his import business.
However, with fake versions of fine wines haunting the market, consumers were suspicious about the authenticity of his offerings. It wasn't until 2011 that the company managed to 'truly gain a certain amount of trust' among Chinese consumers, Yuan said.
Younger consumers in China have shown greater interest in shopping online, which led YesMyWine to fully abandon its telephone sales division last year. 'Those who were born after 1985 are the most active consumers to shop online,' Yuan said. 'When they reach around 28 years old, they became the driving force for wine consumption, and they embraced the method of purchasing wines online with ease.'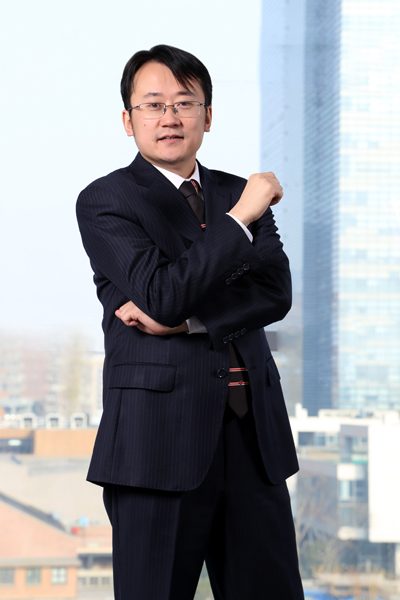 Yuan also shifted the company's focus from websites to mobile platforms, after seeing rising use of smart phones and tablets.
'Currently the total [visits] of our mobile site is around 30% of our main website,' Yuan said, adding that he expected mobile site visits would catch up with the main site within 2015.
But, YesMyWine has more recently faced greater competition from generic online retail giants, such as Taobao and JD.com, moving into the wine sector. In response, YesMyWine has opened its own flagship shops on these platforms, said Yuan.
Restaurants
He added that the group is also open to the emerging 'O2O (online to offline)' concept. But, so far, rather than set up its own stores, YesMyWine has partnered with restaurants and local shops.
'In China, more than half of the wine is consumed in restaurants,' said Yuan. 'But most restaurants don't serve wines, or only serve low quality wines with excessive prices. This is why we've decided to enter this market.'
The new project, which is named 'YesMyWine direct sales partners initiative', allows restaurants and shops to set up a dedicated counter to sell wines sourced from the online retailer.
These wines, mainly table wines, are sold at the same price as on YesMyWines's online stores, aiming to 'provide consumers with easy access to good value-for-money wines', said Yuan.
Around 1,000 restaurants in Shanghai have signed up to the new initiative. Yuan said restaurants and community stores throughout the country will be the next step.
Chinese wine market in 2015
Yuan said the top end of the wine market will likely remain sluggish, due to the ongoing impact of the austerity policies. While the lower-end remains hot property, he expects the middle market (wines priced between 100-300 RMB, or 10-30 pounds sterling) would start to take off in 2015.
He said some rivals could fall by the wayside, but YesMyWine is expecting a strong year. The company could 'even achieve growth that breaks our own records'.
My Wine Story
Only ever drunk domestic-made wines, Yuan wasn't exactly a devoted wine lover when he started YesMyWine. 'I tried imported wines for the first time after I launched YesMyWine,' he admitted.
But he immediately fell in love in the world of wine, and now become a veteran drinker. 'I think I will keep on drinking wine until I'm old,' he said.
All rights reserved by Future plc. No part of this publication may be reproduced, distributed or transmitted in any form or by any means without the prior written permission of Decanter.
Only Official Media Partners (see About us) of DecanterChina.com may republish part of the content from the site without prior permission under strict Terms & Conditions. Contact china@decanter.com to learn about how to become an Official Media Partner of DecanterChina.com.