Chateau Cantemerle
5th Cru Classe, 1855
33460 Macau
+33 (0) 557 97 02 82
www.cantemerle.com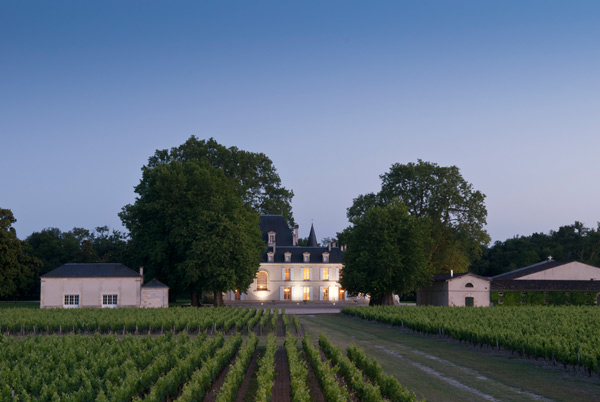 Location: AOC Haut-Médoc, next to Chateau La Lagune in the commune of Macau.
Production: 94 hectares, producing around 45,000 cases per year.
Five things you didn't know about Chateau Cantemerle:
- This chateau was listed as a Fifth Growth in 1855 – but was not on the original list. It was added in while the Paris fair was still ongoing, in the autumn of 1855, making it the only other estate in Bordeaux – along with Mouton Rothschild – to have successfully lobbied for a change to this most steadfast of wine classifications.
- Cantemerle is one of the oldest sites of wine production in the Médoc, with vines here right back in the 14th century. In the mid-17th century, then owner Loius de Villeneuve, Lord of Cantemerle, created a scandal when he was excommunicated for kidnapping the sister of the Lord of Gironville and publicly beating her in a church service.
- There was a full 24% Cabernet Franc was planted here in the 1980s, and when Dambrine arrived, he carried out extensive field grafting to bring that percentage down. Today cabernet franc stands at 6%.
- The estate is famous for its beautiful and extensive gardens. Designed by Louis-Bernard Fischer who laid out the Jardin Public in central Bordeaux, they cover 28 hectares (around 70 acres) and contain many rare species of plants. They continue to be used widely today, and Cantemerle is the site for the annual négociants and chateaux owners boules (or pétanque, a form of bowls popular in southwest France) contest, where teams from around Bordeaux compete to win the prize.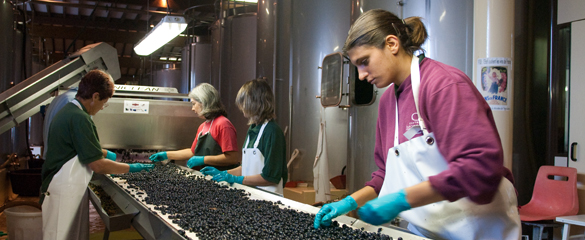 - Cantemerle shows 95% of its final blend during en primeur tastings, with a very final blend taking place just before bottling. This is a technique found more typically on the Right Bank. The press wines are however added at the beginning of ageing.
Current owner: French insurance company Societe Mutuelles d'Assurance du Batiment et des Travaux Public (SMABTP), with Philippe Dambrine as managing director (until 2013, Dambrine was also director of Chateau Greysac in the northern Médoc, until its purchase by Jean Guyon).
Most notable previous owner: This accolade has to go to Caroline de Villeneuve, owner in the 19th century and the woman responsible for getting the estate its all-important 1855 listing. Apparently, Villeneuve had been selling the wine direct for many years, mainly in the Netherlands, but had chosen in 1854 to hand over the commercial responsibilities to the network of brokers and négociants of the Place de Bordeaux. When she found out that they had left her off the list just 12 months later, she was furious, and insisted on meeting with the union of brokers who were responsible for deciding which chateaux made the cut. The meeting took place in September 1855, and by the end of it, Cantemerle was added to the list as a fifth growth (you can see it today on the original document, in different hand-writing from the rest). Clearly a woman with fine powers of persuasion.
Other chateaux owned: Chateau Grand Corbin (Saint Emilion Grand Cru Classé), Chateau le Jurat (Saint Emilion Grand Cru).
Commercial strategy: 100% négociants, sold 90% en primeur through the Place de Bordeaux.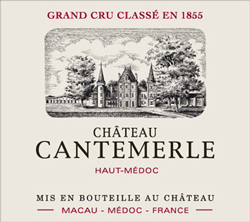 Second wine: Les Allées de Cantemerle.
Through the centuries:
Vines here date right back to the 14th century, when viticulture in the Médoc was sketchy at best. The Lords de Cantemerle are mentioned in a 12th century document, connected to the monks of the Sauve Majeur Abbey in southern Bordeaux. A century later, and Lord Cantemerle is siding with the English during the Hundred Years War.
But the first traces of viticulture come in 1354, when the Lord of Cantemerle is recorded paying his tithes on wine with a cask of clairet (the light red wine that gave birth to the English word claret). In 1579 it was bought by the Villeneuve-Durfort family. Jean de Villeneuve was the second president of the Bordeaux parliament, and he married Antoinette de Dufort. This was the point at which more and more of the land was given over to winemaking, and the estate grew to become one of the biggest in the region, eventually passing to first Jean de Villeneuve Durfort and then his son Pierre Jules in December 1834. Because Pierre Jules was so young, it was his mother Caroline who took over running the property (Caroline of 1855 fame), and it was again Caroline who took back over the property when her son died unexpectedly, in August 1844. It was at this point that she took back over, but gave the commercial reins over to the Place de Bordeaux.
The next big owners were Théophile-Jean Dubos, vice-presidnet of the Union of Médoc Classed Growths, and négociant for Dubos Freres. The family kept hold of the estate until 1981, but sold off plots of vines throughout their stewardship, and suffered various financial hardships that were typical of the time – vine diseases, wars, economic crises all taking their bite of the vineyard. While Cantemerle had covered 115 hectares in 1855, by 1981 it was standing at just 20 hectares (60 acres). There was, however, one brilliant winemaking in the Dubos family: Pierre Dubos, who died in 1962, and had worked through both wars. He was a brilliant winemaker, and oversaw some legendary vintages, but had no money to invest in replanting. He was, however, also known for throwing great parties in the estate's park.
It was Pierre's great nephew Bertrand Clauzel who managed the estate alone until it was sold in 1981 to SMABTP.
Consultant: Hubert de Bouard works as consultant for the Saint Emilion estates owned by SMABTP. Here on the Left Bank, it is Eric Boissenot who consults on blending, with Antoine Medeville for laboaratory work.
Plantation and vineyard work:Cabernet Sauvignon (55%), Merlot (35%), Cabernet Franc (6%), Petit Verdot (4%), average age 30 years, planted to 8,500 to 10,000 vines per hectare. Médoc double Guyot vine training, deleafing after flowering period, then grape thinning later in the season. Green harvest after veraison (colour change in the grapes), handpicking with first sorting taking place in the vineyard.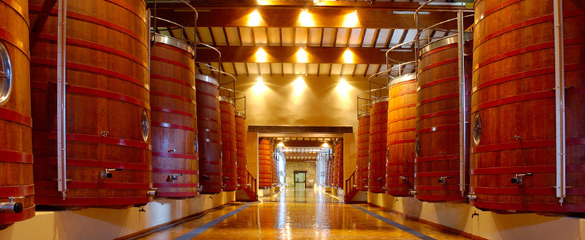 Vinification: Pascal Berteau is technical director. Full destemming of the grapes, then hand sorting of grapes before crushing. Fermentation for 6-8 days at 26-28 degrees centrigrade, followed by maceration for four weeks. Vats are a mixture of 100-180 hectolitre in wooden vats mainly, with some stainless steel. The wine is aged in 40-50% new French oak for 12-14 months. Light fining but no filtration before bottling. They work a lot with vin de presse at Cantemerle, usually comprising 17-18% of the final wine. During vinification, they separate out top, middle and bottom of the grapes into different grades of press, put each into barrels then classify A B or C.
Terroir: Silica and gravel soils, with a wide mix of fine and deep gravel across the villages of Macau and Ludon.
Recent improvements or changes:
Since SMABTP purchased it in 1981 they have rebuilt the wine cellar, and embarking on a huge replanting scheme. There is currently 55% Cabernet Sauvignon planted in the vineyards, with plans to raise it even further. 'It's the 'king variety' on our terroir,' says director Philippe Danbrine. 'I just pulled up one of our plots of Merlot in front of the chateau to replant Cabernet Sauvignon'.
Recent Decanter scores:
2012 en primeur – 16.25 points/20
2011 en primeur – 16 points
2010 en primeur – 17 points
2009 en primeur – 17 points
2008 en primeur – 16 points
Average bottle price in UK: £20-£35, depending on vintage.
- Follow us on Weibo @Decanter醇鉴

and Facebook

for most recent news and updates -
All rights reserved by Future plc. No part of this publication may be reproduced, distributed or transmitted in any form or by any means without the prior written permission of Decanter.
Only Official Media Partners (see About us) of DecanterChina.com may republish part of the content from the site without prior permission under strict Terms & Conditions. Contact china@decanter.com to learn about how to become an Official Media Partner of DecanterChina.com.