2nd Cru Classe, 1855
3 rue Général de Gaulle
33460 Margaux
www.durfort-vivens.fr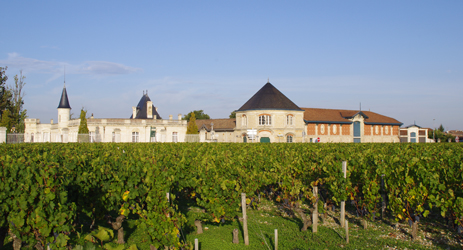 Location: AOC Margaux, next to Chateau Rauzan-Ségla and Chateau Margaux.
Production: 55 hectares.
Five things you didn't know about Chateau Durfort-Vivens:
- Since taking over in 1992, owner Gonzague Lurton began practicing sustainable viticulture, and slowly but surely has been converting to organic and then biodynamic farming from 2009. From this vintage, 2013, the estate is in full biodynamic conversion, hoping to be certified by Ecocert and Biodyvin in 2016. His sister Berenice Lurton is already certified at her Sauternes property, Chateau Climens.
- The Lurtons are one of the most prolific families in Bordeaux. There are three working generations in the region, with 15 members active in wine, 30 vineyards worldwide and 1,300 hectares of vines.
- Gonzague Lurton is a former banker, who now heads up the producer's syndicate as president for the Margaux appellation.
- The 1844 vintage of Durfort-Vivens was sold for more than any wine in the Margaux appellation, except for Chateau Margaux itself. Thomas Jefferson placed it just behind Lafite, Latour and Margaux in his own ranking at the end of the 18th century.
- The Lurton ancestors had moved to Bordeaux as good Catholics, hoping to convert the unfaithful of the region. Soon afterwards, however, Francois Lurton married Denise Récapet, whose father was a distiller and vineyard owner in Entre-deux-Mers, and the Lurtons conversion to wine began.
Current owner: Gonzague Lurton since 1992. Gonzague is married to Claire Villars (of Chateaux Ferriere, Haut-Bages Libéral and La Gurgue).
Most notable previous owner: I'm tempted to go for infamous here, rather than famous, and choose the Count de Puységur, who nearly ruined Durfort-Vivens by planting high-yielding vines to push the production upwards, and destroying the quality. But I guess they would rather I chose the Durfort family, who assembled a collection of knights, counts, lords and nobles over numerous centuries. Among the most eminent was 14th century Arnaud de Durfort who married the niece of Pope Clement V (the same man who gave his name to Chateau Pape Clement).
Other chateaux owned: Chateau Domeyne in AOC Saint Estèphe.
Commercial strategy: 100% négociants.
Second wine: Vivens (also called Relais de Durfort-Vivens).
Through the centuries:
The chateau can trace its roots back to the 17th century and Count Durfort de Duras (as with its neighbour Lascombes – they were known as the Cru de Durfort). The property itself is likely to date back much further, to the 13th century, but vines were not planted until the 1600s. In 1824, the Viscount of Vivens bought the property, and as was fashionable at the time, promptly added his own name to that of Durfort. There were a worrying few years when his niece married the Count de Puységur, who began planning inferior vines to increase the quantity of production at the expense of quality, but market pressure forced him to replant the entire property with better vines, and by 1855 it was back up to speed, and named a Second Growth. By 1860, it had changed ownership, and did so a few times over the second half of the 19th century, before being bought by Gabriel Delor, a well-known Bordeaux wine merchant (you can still find some Bordeaux branded wines carrying the Delor name, now owned by négociants CVBG). It had another difficult period in the early years of the 20th century though, affected as so many properties were by the waves of vineyard diseases that struck, and the deprivations of World War I.
Things got easier, however, once it moved indirectly into the hands of the Lurton family in 1937. The family became involved at first because it was bought by a group of investors that owned Chateau Margaux, whose main shareholders were the Lurtons (led by Léonce Récapet and after by his son in law Francois Lurton), along with the Ginestet family. A few decades later, in 1961, Lucien Lurton acquired it in his own name, and set about restoring the property. Lucien ran the show until 1992, when he divided his 10 estates between his 10 children - asking them to write down their first three choices of property, and then making his decision which to give to which child. In 1991, he asked Gonzague, who had been studying business management, to help him set up the distribution of his estates in preparation for his coming retirement. 'Even though I worked on this for a whole year,' Gonzague has said, 'I never believed he would actually do it.'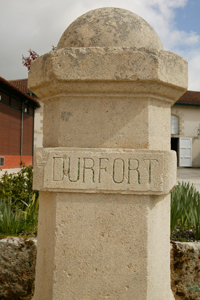 Consultant: Eric Boissenot and Jacques Lurton.
Plantation and vineyard work:Cabernet Sauvignon (70%), Merlot (24%), Cabernet Franc (6%) planted to 6,600-7,700 and 8300 vines per hectare. This is a fully paid-up green estate. They are awaiting organic certification, and started practising biodynamic viticulture with 7 hectares in 2009, up to two-thirds in 2012, and now in full conversion for 100% of the vines. Gonzague Lurton has said he wants to give back a sense of ownership in the vines to the winemaker, the tractor driver and the cellar hands, and ensure they feel committed to the project, because each one plays an essential role in the final wine. 'I can feel a sense of joy returning to every day work,' he has said, 'and the pride in discovering the quality of the grapes.' They have recently been working with geobiologist Emmanuel Labergere, to better understand their terroir and vines. Labergere (sometimes referred to as a 'vine whisperer') looks at soil potential and quality, and suggests ways to re-establish balance in the vines, ensuring the production of the healthiest grapes.
Vinification: Each plot is vinified separately, in wooden and concrete vats of sizes that match the production of each plot of vines, housed within the chateau's new winery (that was begun in 1995, but been updated several times since). During ageing, the wine spends an average of 18 months in oak barrels 35-55% new depending on vintage. Traditional egg whites are used for fining. The final result is known for emphasising fruit and elegance over power and oak.
Terroir: Deep gravel from the Quaternary period, with white pudding stones from the Garonne river bed, accounting for the high levels of Cabernet Sauvignon plantings, especially for the Margaux appellation. Sand/clay areas are also found, where the merlot is planted.
Recent improvements or changes: Dufort-Vivens is in full conversion to biodynamic viticulture from the 2013 vintage. This is perhaps the lowest profile of the 1855 Second Growth properties, and (along with Rauzan Gassies) offers some of the best-priced wines for this level of classification. But prices have been gently rising in recent years, and with the new biodynamic regime, its profile may be set to strengthen.
Recent Decanter scores:
2011 en primeur 16.5/20
2010 en primeur 18/20
2009 en primeur 17.5/20
2008 en primeur 15/20
Average bottle price in UK 5market: £25-£45.
All rights reserved by Future plc. No part of this publication may be reproduced, distributed or transmitted in any form or by any means without the prior written permission of Decanter.
Only Official Media Partners (see About us) of DecanterChina.com may republish part of the content from the site without prior permission under strict Terms & Conditions. Contact china@decanter.com to learn about how to become an Official Media Partner of DecanterChina.com.