Chateau Lynch-Bages
5th Cru Classe, 1855
33250 Pauillac
+33 (0)556 73 24 00
www.lynchbages.com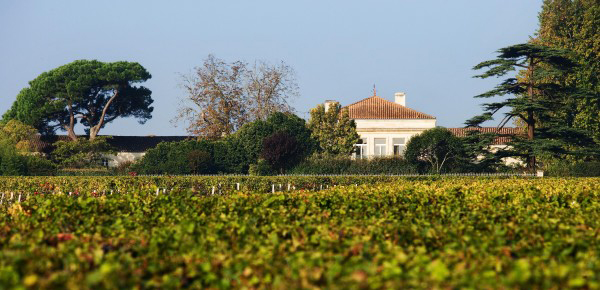 Location: AOC Pauillac, on the Bages plateau next to Chateaux Haut Bages Libérale and Croizet Bages.Production: 100 hectares, producing between 20,000-25,000 cases per year.
Five things you didn't know about Chateau Lynch-Bages: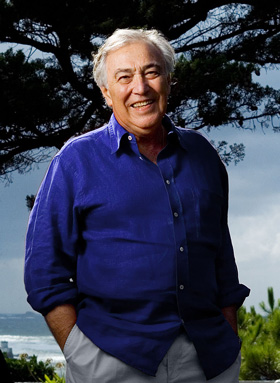 - The Cazes family knew very little of the history of their estate until 1991, when a Parisian priest contacted owner Jean-Michel Cazes to let him know that the Lynch-Bages archives were in his possession, handed down to him from his grandfather. He agreed to sell them back to the chateau (250 documents relating to 300 years of history) for the price of 50,000 francs.
- A traditional 19th century wine cellar still exists at the property, one of the few complete examples in the region. The building itself dates back to the late 16th century, but it was restructured many times over the years, and this version was built in 1850 by Théophile Skawinski. On display are traditional tools such as bottle wheelbarrows, old wine presses and wooden reception tanks mounted on wheels and rails. It is now used for art exhibitions, as every year since 1989 a succession of artists has been invited to exhibit work at the property, often in association with leading art galleries. These artists have included Arnulf Rainer in 2006, Hervé di Rosa in 2008, Antoni Tapies in 2012 and Paul Rebeyrolle in 2013.
- Lynch-Bages wine was drunk by Henri V, Duke of Bordeaux, grandson of King Charles X, to his guests during his Austrian exile in the Chateau of Frohnsdorf in the 19th century, as the chateau's owners were great supporters of the monarchy. The Royal leanings associated with Lynch-Bages can be seen on the lily of the fleur de Lys (the emblem of Henri V) that is still on the chateau's label today.
- In the 1855 Classification, the property is listed as a 5th Growth under the name Jurine-Bages. This is because a Swiss wine merchant called Sébastien Jurine was owner at the time, and although he never lived at the property, he attached his name to it for a while. It changed ownership again in 1865, and the first thing the new owners did was switch the name to Lynch-Bages, in honour of the Irish Lynch family who had done so much to shape the chateau in earlier years.
- The Cazes family was among the first in the Médoc (along with Alexis Lichine at Chateau Prieuré Lichine) to see the possibilities of wine tourism. They first opened the Cordeillan Bages hotel in the 1980s, and in 2004 restored the small village of Bages, just behind the chateau, to turn it into a centre of gastronomy and wine. Jean-Michel Cazes' grandparents used to live in this village, and he wanted to store life to what had become an abandoned, forgotten stop on the way up to Pauillac centre. Today it contains Au Comptoir d'Andrea bakery and grocery store, Café Lavinal bistro, Bages Bazaar wine and gift shop, the Cercle Lynch-Bages tasting school, the Cordeillan Bages cookery school, VINIV custom crush winery, and the Boucherie de Bages butchers. There is also a play area, boules pitch and bike rental workshop. And this is firmly a family affair – Café Lavinal is named after Claudine Lavinal, Jean-Michel's mother, the bakery is named after his grandfather Andréa, and his daughter Kinou sources the lifestyle products and books for Bages Bazaar from her base in New York. In recognition of all this, the family was awarded a national prize for being 'Pioneers in Wine Tourism' in 2010, and also won 'Best Vineyard Welcome' in 2011.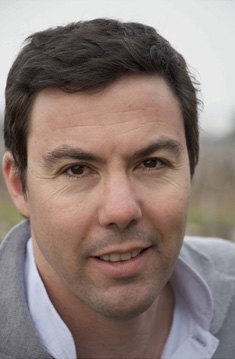 Current owner: The Cazes family, with Jean-Charles Cazes as managing director since 2006, with his father, Jean-Michel Cazes.
Most notable previous owner: Michel Lynch, the son of the man who gave Lynch-Bages its Irish connection, and owner of the estate through the French Revolution and until 1824. Lynch spent most of his life in Pauillac, enlarging the size of the property and generally buildings its renown. The family's branded wine, Michel Lynch, is named after him. But a special mention should also go to Jean-Michel Cazes, who is retired now in favour of his son Jean-Charles. After a number of years living in Paris, Jean-Michel returned to work alongside his own father in Pauillac in 1973, and spent the next few decades renovating the winery and vineyard, and travelling tirelessly to promote the brand. Jean-Michel Cazes was one of the first Bordeaux estate owners to regularly visit China, back in the 1980s.
Other chateaux owned: Chateau Ormes de Pez in Saint Estephe, Chateau Villa Bel Air in the Graves, Domaine de L'Ostal Cazes in Minervois, Domaine des Sénéchaux in Chateauneuf du Pape, and Xisto Roquette E Cazes in the Douro (together with the Roquette family from Quinta do Crasto). There is also the Lynch-Bages & Cie side of the business, which comprises hotel Cordeillan Bages, the Bages village, and boutique winemaking service VINIV, where clients can make their own barrels, selecting grapes from around Bordeaux, and calling on the expertise of the Lynch-Bages winemaking team to turn them into wine.
Commercial strategy: 100% négociants, working with around 60+ négociants, selling 90% en primeur through the Place de Bordeaux (the rest is kept back for the chateau's own library, or for releasing older vintages).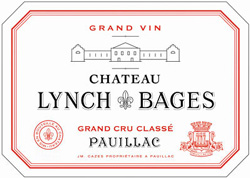 Second wine: Echo de Lynch-Bages (previously Chateau Haut Bages Averous until the 2008 vintage), third wine bottled under a generic "Pauillac" label. Depending on vintage, between 33-38% of overall production goes into the second wine. It spends 12 months in oak barrels.
The estate also produces a white wine in very limited quantity, Blanc de Lynch-Bages.
Through the centuries:
Unlike most of the big Médoc chateaux, Lynch-Bages was not the result of outside investment from a Parisian banker or Dutch wine shippers, but rather the creation of local Pauillac merchants, the Déjean family. They began piecing together small plots of agricultural land around the hamlet of Bages from the early 17th century. One of these was particularly successful; a Bernard Déjean who opened a store selling Médoc wines in the Saint-Michel area of Bordeaux city around the year 1700. He was bankrolled by the Drouillard family, a large merchant family whose money came from ship building. They came in particularly handy in 1728 when Bernard was imprisoned for bankruptcy, paying his food and board and freeing him from the debtors prison. On his release, Pierre Drouillard installed Bernard as manager of Domaine de Bages (he had by now bought the property from his cash-strapped friend). Déjean ended up running Domaine de Bages for over 50 years, until his death in 1750. In that time he had expanded the vineyard and increased its renown, and can be seen to be the true father of the estate.
The other part of the name, however, came from Thomas Lynch, the Irishman who married Pierre Drouillard's daughter. Thomas was the son of John Lynch, a young Catholic officer who took refuge in Bordeaux in 1691 after religious battles back home. He set up as a merchant in Chartrons and began to work alongside Pierre Drouillard. Their children Thomas and Isabeau grew up playing together, and married when they were 30 years old, producing six children and ensuring that the name Lynch was added to Domaine de Bages, becoming eventually Chateau Lynch-Bages. Thomas Lynch spent the rest of his life building up the estate, and bought barns, houses and other buildings in the hamlet of Bages, dying on the eve of the French Revolution. His eldest son Jean-Baptsite owned the Dauzac estate, today Chateau Dauzac and was a key supporter of Henri V, but it was his brother Michel who made more of an impact on Lynch-Bages. Michel spent his life in Pauillac, and was an active member of the local community, becoming colonel of the Pauillac national guard during the French Revolution and rejecting his family's noble title, a wise move at the time, becoming a simple farmer. Despite this, he was briefly imprisoned during the French Revolution with his neighbour Joseph de Pichon-Longueville. In 1797, he swore his allegiance to the Republic, and headed to Paris to join the Council of Five Hundred, the legislative body brought in after the Revolution.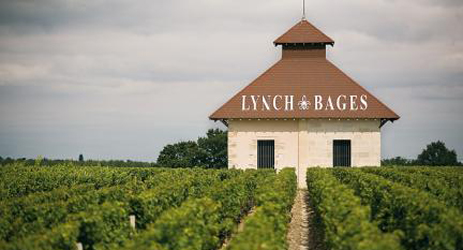 At the end of his mandate in Paris, he returned to Pauillac, and never left again, extending the Bages vines over to the neighbouring hamlet of Cordeillan and enlarging the estate several times over. The manager of Lafite at the time wrote in his diary that he was surprised to see manual de-stemming of the grapes over at Lynch-Bages to reduce high acidity levels. Lynch also introduced a first and second wine, and began to top up, rack and filter his wines in his cellars in Bages, something that was very unusual at the time. Despite this, the wider economic picture, with wars between England and France, made things very tough, and in 1808 Lynch rented out his property to Jean Lafon, a doctor in Bordeaux. In 1824, he finally sold up completely, to a Swiss wine merchant called Sébastien Jurine. Although Jurine never lived at the property, he attached his name to it for a while, which is why it was called Jurine-Bages when it was named a fifth growth in 1855.
Ten years later, and it was sold again, to cousins Jerome-Maurice and Henri Cayrou, who changed the name to Chateau Lynch-Bages. Jerome-Maurice stayed on, becoming sole owner in 1875 and handing it over to first his widow, then his son-in-law General Félix de Vial. He remained owner until the eve of the Second World War when, flat broke and desperate, de Vial met Jean-Charles Cazes, the great-grandfather of current owner and namesake. A contract was signed for Cazes to run the property in 1933 in a rental agreement. He bought the property in full in 1939, and handed it over in time first to his youngest son André Cazes (also mayor of Pauillac for 42 years), then grandson Jean-Michel Cazes, and today great-grandson Jean-Charles.
Consultant: No consultant - Daniel Llose Chief Winemaker since 1976 with Nicolas Labenne (Winemaker) since 2006.
Plantation and vineyard work:Cabernet Sauvignon (75%), Merlot (15%), Cabernet Franc (8%), Petit Verdot (2%), average age 30 years, with oldest being 60 years, planted to 10,000 vines per hectare. There are also 6 hectares of white vines, average 20 years old, composted of sauvignon blanc (53%), semillon (32%) and muscadelle (15%). A team of 35 work full time in the vineyard throughout the year, using a variety of precision techniques including cover cropping to control the vigour of the vine, application of treatments only where needed, environmentally-friendly products, purification plants for recycling of rainwater, massal section to preserve genetic diversity of the vine plants, and grafting to ensure improved matching of soil types and grape varieties. At harvest, 250 seasonal workers pick the grapes by hand, with satellite photography ensuring plot-by-plot analysis of ripeness, along with a weather station in the chateau's own vines.
Vinification: The vat house has 35 vats of different sizes, ensuring plot-by-plot work. Macerations are long at a relatively low temperature, often lasting over three weeks. Gravity is used at almost every stage to avoid any unnecessary pumping. One thirds of malolactic fermentation takes place in barrels, and two-thirds in vats. 16 months in oak barrels for the ageing, with between 70-80% of new oak depending on vintage (8 months oak ageing for the white wines). Through the ageing process, there are around five or six manual rackings to separate the wine from the lees. "Collage" with egg white and light fining before bottling.
Terroir: Predominantly Garonne gravel, with some areas of sand and loam, and clay in subsoil. Poor fertility, ensuring moderate vine growth. Good drainage, and proximity to nearby Garonne river means cooling breezes and low frost risk.
Recent improvements or changes:
A new winery is due to be built over the next few years, for which the Cazes family has enlisted the help of the Pei Partnership architects, Chien Chung Pei and Li Chung Pei – the Chinese-American sons of the celebrated IM Pei who was responsible for the glass addition to the Louvre museum in Paris.
Other recent changes include the restoration of Bages village, and improvements to the existing cellars.
Recent Decanter scores:
2012 en primeur – 17.5 points/20
2011 en primeur – 17 points
2010 en primeur – 18 points
2009 en primeur – 18 points
2008 en primeur – 15.5 points
Average bottle price in UK: £60-£120, depending on vintage.
- Follow us on Weibo @Decanter醇鉴

and Facebook

for most recent news and updates -
All rights reserved by Future plc. No part of this publication may be reproduced, distributed or transmitted in any form or by any means without the prior written permission of Decanter.
Only Official Media Partners (see About us) of DecanterChina.com may republish part of the content from the site without prior permission under strict Terms & Conditions. Contact china@decanter.com to learn about how to become an Official Media Partner of DecanterChina.com.