With a cork's lifespan at anywhere between 15 and 80 years, resealing your blue-chip bottles seems like a worthwhile undertaking. But wine fraud poses as many risks as oxidation, and does recorking guarantee your wine a longer life? Anthony Rose investigates.
Originally published in the June issue of Decanter Magazine. Click to subscribe>>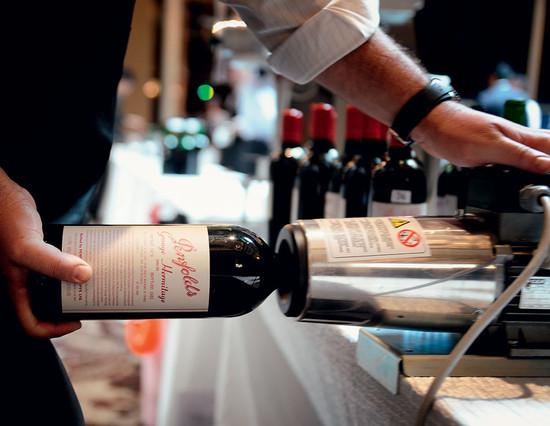 As a natural product of the cork oak, the cork has long been the faithful servant of fine wine for the way its sponge-like flexibility allows it to develop complexity in the bottle.
Considering its importance in the consumption chain, it might come as a surprise to learn that assessing the lifespan of a cork for recorking purposes is about as predictable as a game of poker. The fact that the cork taint problem has galvanised the cork industry into looking for improved performance doesn't cut much ice when it comes to the ageability of the cork itself.
So, how long is the lifespan of the cork? According to Frédéric Weber, cellarmaster at Bouchard Père & Fils in Burgundy, 'It's 15 to 50 years, depending of the quality and the evolution of the cork.' Jamie Ritchie, head of global wine at Sotheby's, suggests as broad a divergence as between 30 and 80 years, while Château Cheval Blanc's technical director Pierre-Olivier Clouet says that the average lifespan of the cork is about 30 years. 'It's hugely variable,' admits Penfolds' chief winemaker Peter Gago, 'and largely dependent upon the level and quality of cellaring (or non-cellaring), and also the degree of bottle movement and travel across its lifetime. A cork from a 60-year-old bottle can be in better condition than that from a 10-year-old bottle.'
Despite the variability in the lifespan of the cork and the potential of many a fine wine to outlive it, few producers offer recorking services to their customers today. Over and above the risk that exposure to air poses to an old, fragile wine, recorking since the arrest and conviction of fraudster Rudy Kurniawan is viewed in a less favourable light than hitherto. 'Post Rudy, no one is touching recorking,' says Château Le Pin's co-owner Fiona Morrison MW. 'It's just too dangerous, and the few châteaux who used to do it, such as Lafite and Margaux, have got very picky.'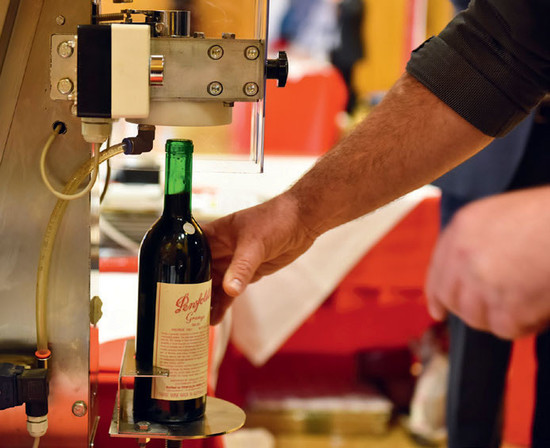 Château Margaux is in the process of redefining its recorking policy, while Château Lafite has already withdrawn its service. Until 20 years ago, Lafite's cellarmaster, Robert Revel, would travel to its biggest customers' cellars and recondition any potentially wayward bottles with low levels, using another bottle from the same vintage, even putting the leftovers in a half-bottle. According to Eric Kohler, 'Lafite stopped the service because, as prices went up, it became an increasingly sensitive issue. We wish to protect the identity of our wines as originally bottled and their authenticity, but we can't give a fresh authentication once the bottle has been sold and left the estate.'
Fraud and provenance
Like an Olympic athlete with a hip replacement, once a bottle is recorked, it's never quite its old self. It's rarely saleable and, if it is, its value is diminished unless the recorking is carried out by the producer. 'But because of fraud, it's incredibly rare today,' according to wine authenticator Maureen Downey. 'With counterfeiters relying on "special bottlings" like recorked bottles, they are often rejected by reputable resellers as even less reliable,' she added. In Ritchie's view, 'If it cannot be verified, there is a missing link in the provenance.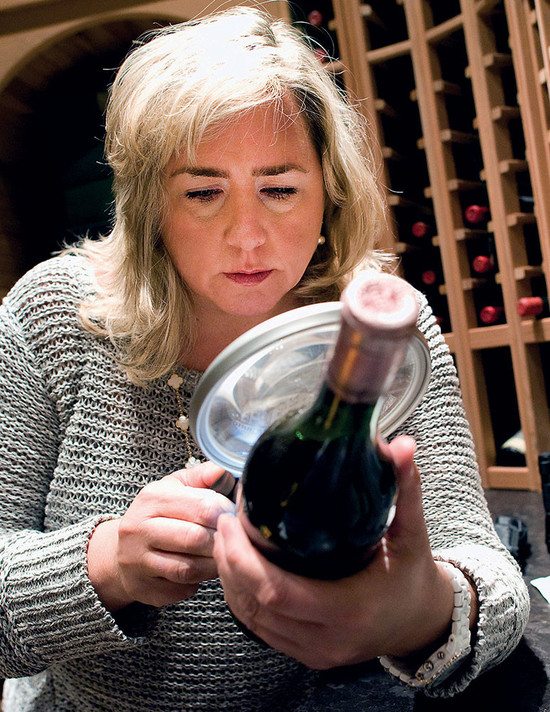 Unfortunately, the practice of recorking and the lack of cellar records (when wines were less valuable) have allowed for a grey area in whether wines are authentic or not which can be exploited.'
Ironically, given that it has bottled all its white wines and most of its reds under screwcap since 2004, Australia's Penfolds leads the recorking pack. In the 25 years that it has been operating its recorking clinics, Penfolds has built up a profit account of what Gago calls 'the goodwill, the stories, the emotion and the education'. Clinics are free, and owners of 15-year-old bottles or older can book an appointment online and bring along as many bottles as they like. Which they do, in Australian state capitals as well as New York City, Beijing, Hong Kong, Singapore, San Francisco, Zurich and London (see box, opposite page).
Gago denies it's a PR exercise. 'If there is an ulterior motive, it's to remove lesser wines from the system – to improve the gene-pool.' And the value is increased for wines from the mid-1970s and older, he asserts.
Barometer of health
Gago points out that when a bottle leaks or ullage (neck level) becomes a concern, collectors tend automatically to blame the cork. It can be the cork, says Maureen Downey: 'Within a case you can have one 50-year-old bottle with a great-looking cork and one that has completely failed. It's a bit of a crapshoot.' According to Gago, the cork acts as a barometer of good or bad transport or storage. 'Continued extremes or oscillation of temperature and movement of old, fragile wines create wine quality issues,' he says. 'Was the wine bought at release? How are the wines currently or previously cellared? What is its provenance?'
On a more limited basis, Château Cheval Blanc, too, continues to offer recorking for customers, depending on the level of the wine in the bottle and the age. According to Clouet, 'We believe that it's important to continue this service for wine lovers, because if we all want to continue to enjoy old wines in the future we should organise the best conservation possible.'
One major Hong Kong collector was helped by former wine consultant Ella Lister, founder of Wine-lister.com, to take advantage of this service. 'The château was ready and willing to help and there was no question of having to pay for the service,' says Lister. The wines involved were the 1949, 1953 and 1959 vintages, and the bottles used to top up were from the same batch and vintage owned by the collector. The first step was to send pictures. Cheval Blanc gave its opinion and a recorking contract was signed, accepting that any defective bottles would have to be disposed of by the château. The wines were shipped by Octavian Cellars (where Lister then worked) to the château, which, after recorking, put on a fresh label and capsule, adding a traceability sticker and engraving the glass as anti-fraud measures.

Weighing up the risks
Some producers recork their own wines when necessary as a housekeeping measure. 'As long as the level is good,' says Kohler, 'there no need to recork, as reconditioning is traumatising for the wine and there's always a risk. So when the level is good we don't touch the bottle, however old it is. But if the level is low, then we have the equipment to open it, put the wine under vacuum or nitrogen, taste the wine to remove anything bad, then recork with the vintage on the cork and a certification to say that it's been reconditioned at the château.'
Burgundy's Bouchard Père et Fils doesn't offer recorking to customers but recorks at the Château de Beaune for the grandest of its own wines from the 19th and 20th centuries, such as a 1846 Charmes 1er Cru Meursault, 1864 L'Enfant Jésus, Grèves 1er Cru Beaune and 1865 Montrachet Grand Cru. Frédéric Weber tastes the wine, eliminates any older bottles suffering cork taint, mouldy off-flavours or oxidation and, as long as the wine is still in good condition, sacrifices a bottle to top up others from the same vintage, recorking with name of appellation and vintage and adding the year when the cork was replaced.
For anyone considering recorking, it can be risky. 'It's like open-heart surgery,' says Clouet of Cheval Blanc. 'If you don't need it, the risk is enormous and you feel worse than before; but if you need it, it's the unique way to preserve your life and you're going to feel better after rather than before.'
Better perhaps, but 'recorking will not impart extra decades of cellar life to that recorked bottle', says Gago. 'It will only arrest further accelerated deterioration induced by poor ullage or leakage.' When Penfolds asks its collectors why they haven't opened their bottles yet, the two stock responses are: 'I can afford to buy it but I can't afford to drink it' and 'I'm waiting for the right opportunity'. Penfolds' stock reply, post recorking, is: 'Drink it!'
Anthony Rose is Regional co-Chair for Australia at the Decanter World Wine Awards and regular contributor to Decanter
Translated by Sylvia Wu / 吴嘉溦
All rights reserved by Future plc. No part of this publication may be reproduced, distributed or transmitted in any form or by any means without the prior written permission of Decanter.
Only Official Media Partners (see About us) of DecanterChina.com may republish part of the content from the site without prior permission under strict Terms & Conditions. Contact china@decanter.com to learn about how to become an Official Media Partner of DecanterChina.com.