A lack of proper fermentation conditions and professional sterilization process can make home-made wines risky to drink, experts have warned Chinese home-brew enthusiasts.
A recent incident involving a Hunan province citizen contracting food-poisoning from his own home-made wine - widely reported by Chinese media – has highlighted the potential risks of drinking one's own brew.
Home winemaking is widely conducted throughout China. Table grapes, a considerate amount of sugar and some yeast are usually used during the process, with the resulting wines usually having an off-dry character.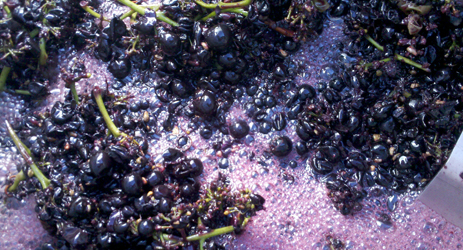 Though home winemaking is 'a great way to understand the producing process of wine', the food safety issues should be 'treated with caution', Frankie Zhao, a wine consultant based in Beijing, told DecanterChina.com.
The natural fermentation process of wine takes 7-14 days, which can provoke large amounts of microbe activity, said Zhao. Without the help of chemical agents such as SO2, it is very difficult for wine lovers to conduct a comparatively 'clean' and thorough fermentation at home.
Ma Wen, a doctoral student of oenology being trained both at North West Agriculture and Forestry University in China and Bordeaux Segalen University, agreed that without the process of removing bacteria and the usage of commercial yeast, the fermentation process may generate harmful secondary metabolites (such as methanol, excessive fusel alcohol and biogenic amines).
Oxidisation is another problem encountered by home winemaking, Ma told DecanterChina.com. Under home winemaking conditions, most of the phenolic compounds and the aroma substance can easily oxidise during the fermentation or aging process. As a result, the wine will lose its colour, texture and fragrance.
'The quality of the wine is also defined by the quality of the grape,' Ma added.
The majority of Chinese home-brewers are using table grapes rather than vitis vinifera, and commentators are quick to point out that the sensual and nutritional qualities of home-made wines are unlikely to match those made in professional wineries, especially those operating their own vineyards and apply strict viticultural management.
'Out of the concern of food safety, many consumers assume that their self-made wines are more reliable than those from professional estates, which is a misunderstanding,' said Zhao, 'In fact, home-brewed wines can rarely excel the quality of any proper winery.'
Some self-winemaking enthusiasts are trying to take a more 'professional' approach to make their wines, however.
Among them is Jin Lihong from Beijing, who is buying wine grapes from the Huailai wine region to make his own wines. He usually adds a reasonable amount of sugar before fermentation to raise the potential alcohol content, and has recently started to age his wines in oak barrels.
Five years ago he formed a winemaking club named '815 Wine Community' with 6 other Beijing home-brew lovers, and is now planning to take his wines to professional wine competitions for 'approval from the pros'.
By using professional winemaking materials, it's likely that the more 'professional' approach of home winemaking may achieve better results, Zhao said.
However, he warned, these wines are still 'far from professionally-made wines', and consumers should think twice before buying wines that have been brewed at home. 'Home winemaking can be a fascinating hobby. However, from a food safety point of view, I wouldn't recommend any kind of commercialisation of home-made wines.'
(Translated by Sylvia Wu)
All rights reserved by TI Media Ltd. No part of this publication may be reproduced, distributed or transmitted in any form or by any means without the prior written permission of Decanter.
Only Official Media Partners (see About us) of DecanterChina.com may republish part of the content from the site without prior permission under strict Terms & Conditions. Contact china@decanter.com to learn about how to become an Official Media Partner of DecanterChina.com.