Andrew Jefford's four-part special August wine series ... for absolute beginners.
Guerrilla (noun) = member of a small independent group taking part in irregular fighting, typically against larger regular forces
Guerrilla (adjective) = referring to actions or activities performed in an impromptu way, often without authorisation
Part Three: Wine places
1: Why do wine places matter?
Let me give you an analogy: place is the music of wine. A great place means great music. Sure, the player (the winemaker) counts for a lot, and so does her or his instrument (the grape variety): they can be sublime, or make a din. Beyond all of that, though, is the music. That's what you remember. You can always find a better player and a better instrument. You can never exceed the potential of the music, the place.
2: What makes a wine place?
Just people making wine there, year after year. You can't do it everywhere. Heat, wind, rain, sunlight, spring and autumn frosts: the timing of all is critical. If these regularly come at the wrong time, you'll go out of business.
3: Not all places are born equal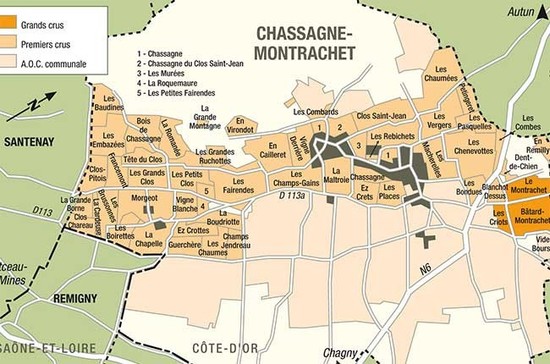 Let's be frank: they're wildly unequal, which is why vineyard land prices vary by three-figure multiples. The aim of the wine game, over centuries, is to find the greatest places on earth to make wine. We're looking everywhere: Texas, Uruguay, Inner Mongolia. The results are often exciting, but we now know that truly great places are rare, rare, rare. The great places we have known about for centuries (and notably Burgundy, Bordeaux, Champagne and the Langhe) are hard to exceed or even to match, not least because …
4: No two places are the same
The guerrilla advantage lies in knowing a place intimately, and always better than the adversary. If you know anywhere intimately, you'll know that that place is unique. Grape varieties can travel, techniques can be perfected – but you can't move a place on earth, a set of soils, a hillside. We humans measure place with crude means. The rooted vine responds strongly to the tiniest of details – a little more clay, a breath more wind, ten minutes' more morning sunlight — which is why 'a wine place' may be as small as a single small parcel of vines on a hillside (as in Burgundy). The wine vine, astonishingly enough, can turn such nuances into aroma and flavour.
5: Maximising the taste of place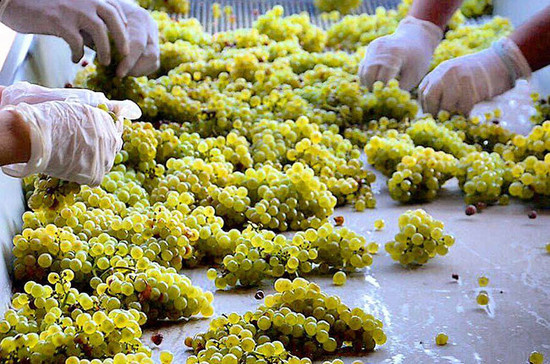 Here's the four-part guerrilla formula. First: chose a grape variety or varieties well-suited to the place (which may not be the same as a famous grape variety). Second: pick the grapes at full ripeness (not underripe or overripe). Third: handle them gently and ferment them slowly, without adding anything (except a little sulphur and locally selected yeasts). Fourth: go easy on (or skip) the oak.
6: Minimising the taste of place
It's not obligatory to make a wine of place. Here's what the priests of commerce might advocate. First: chose a famous grape variety whose wine you think might be easy to sell. Second: pick its grapes early (to preserve acidity) or late (for opulent ripeness), or both (half and half). Third: do what you want in the winery as long as you get the figures right for maximum stability. And do it all quickly. Fourth: smooth over with plenty of oak, a squirt of tannin, a final tweak of acid and a little residual sugar to round it all out.
7: Cold or cool places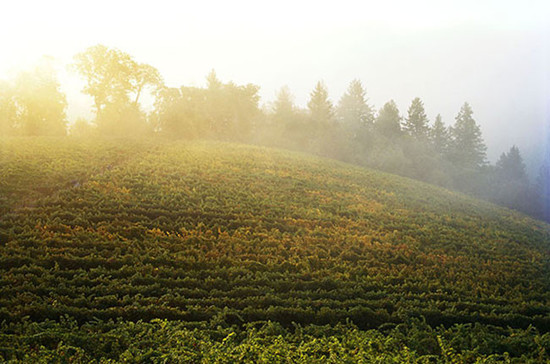 What should guerrilla drinkers look out for from cold or cool places? Sparkling wines, first of all: the drama of high acidity, and the tension between that and other flavour elements (like the creaminess of dead yeast and the sweetening liqueur added before bottling) works very well. Look out for very dry whites in cold places where autumn comes quickly – and vividly sweet whites in cold places where summer lingers into autumn. Reds from cold places will always be brisk and bracing, and can be sharp or shocking. Reds from cool places will be fresh, vivid and lively, though perhaps slender.
8: Warm places
There's an enormous spectrum of still wines here, including many of Europe's greatest mealtime wines. Whites from warm places vary from sappily fresh to structured, full and firm; reds from graceful, lithe and lively to dense and textured. Near lakes or rivers, where autumn days vary from misty and moist to sunny and dry, growers can make richly sweet wines. Pink wines work well in warm places, too – it's a kind of white-wine style made from red grapes.
9: Hot places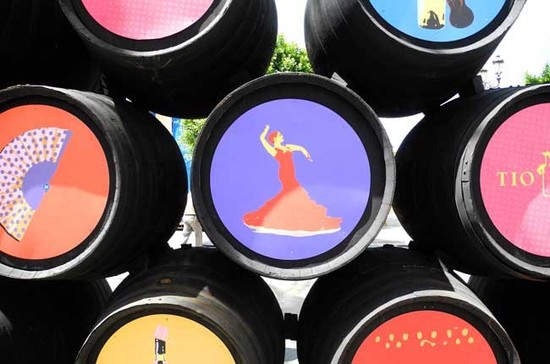 The best wines from hot places are generous, extravagant, sometimes voluptuously rich and heady red wines. Another speciality of hot places is fortified wines (those to which spirit is added). Guerrilla drinkers shouldn't overlook their value and style range, from pungent dry sherries to fragrant sweet Muscats and luscious, tongue-robing ports.
10: Laying down the law
Most wine law exists to protect the names of wine places, and to ensure that a wine comes from where it claims to come from. Learn as many or as few of these names as you like. The important point for guerrilla drinkers to remember, though, is that in Europe such rules tend to imply not just a place, but the grape varieties used there and sometimes its vineyard and winery practices, too: the works. That usually delivers a recognisable aroma and flavour profile. Outside Europe, such laws generally just define a geographical boundary but nothing else, and will usually mean that a place presents a bigger spectrum of styles. Priestly acclaim (and economics) is likely to change this in practice, even if the laws stay loose: everyone will slowly move to making what drinkers like most from a region … and are willing to pay most for.
A fully revised and updated edition of Andrew Jefford's Wine Course is now available in English (Ryland, Peters & Small) and in French (as Le Grand Livre du Vin, Eyrolles)
Translated by Sylvia Wu / 吴嘉溦
All rights reserved by Future plc. No part of this publication may be reproduced, distributed or transmitted in any form or by any means without the prior written permission of Decanter.
Only Official Media Partners (see About us) of DecanterChina.com may republish part of the content from the site without prior permission under strict Terms & Conditions. Contact china@decanter.com to learn about how to become an Official Media Partner of DecanterChina.com.