Welcome to the first part of Andrew Jefford's four-part August wine series ... For absolute beginners.
Guerrilla (noun) = member of a small independent group taking part in irregular fighting, typically against larger regular forces
Guerrilla (adjective) = referring to actions or activities performed in an impromptu way, often without authorisation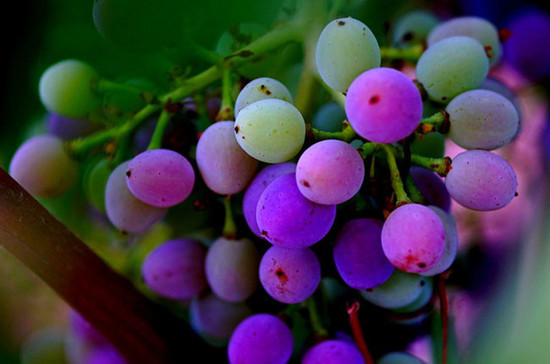 Part One: Tastes
1: Grapes are fruit
Tea tastes of plant leaves; coffee of burnt seeds; beer of fermented, malted grains mixed with plant resin – and wine of fermented fruit. So for the guerrilla drinker, the taste of wine is acidic, as most fruit is, but roundly so, packed out with a spectrum of fruit flavours. Once fermented, the wine grape is a chameleon: it can mimic almost any other fruit. And the chameleon's a vertebrate: alcohol provides a warm backbone. (You miss it when it's not there. The chameleon collapses.)
2: Wine smells
Wine should, to the keen guerrilla nose, smell good, despite the fact that it's decomposing organic matter: that's part of its point. If you spend ten dollars, pounds or euros on wine, three are for smell. If it doesn't smell good, something's wrong, no matter what the high priests tell you (they're full of excuses). Of course wine doesn't roar with scent: it's not perfume. But there should be something there to beckon you over and smile an invitation.
3: Red is extra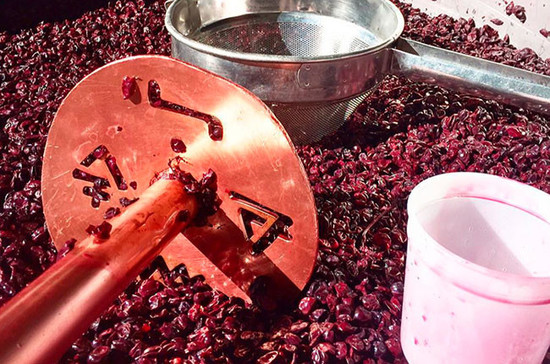 White and pink wine is made from the juice of pressed grapes. Red wine has two extra ingredients: grape skins and grape pips (and sometimes a third: grape stems) – it's whole-grape wine, if you like. Colour comes from the skins. But not just colour: there's texture and more in there too. Sometimes red wine is grippy; sometimes red wine is bitter. You don't have to like red wine, no matter what the priests say: just melt into the night. But sneak back and take another look later. The temple wines, the ones the priests really don't want you to get hold of – they're mostly red.
4: Wine tastes of trees
Toast, vanilla, even coconut: you may suddenly jump into a glass and find these things. That's the smell and taste of wood, not grapes. Why? Wine, especially red wine, needs to calm down a little before it gets imprisoned in a bottle. Wooden barrels, large and small, are good for calming wines. The newer the wood and the smaller the barrel, the more likely it is to make a wine taste of sweet-sawn forests, burnt up a bit (hence toasty) to turn the planks into barrels. The priests generally disapprove if it's evident. Guerrillas often feel at home in the forest.
5: Wine tastes of dead yeast
No yeast, no wine: it's yeast which gobbles up sugar in grape juice and excretes alcohol (and CO2 – there's a carbon footprint to wine, even before it's moved anywhere). Then the yeast dies, and its corpse sinks to the bottom of the tank. Where it can flavour wine, especially white wine and sparkling wine, leaving a milky, creamy, bready or nutty taste: a delicious corpse. You can feel it on your tongue: it's uncrisp. Crisp white is nice, but so is uncrisp. Even the priests agree.
6: Wine tastes sweet
Wine is acidic (its pH is under 4) but it can also be sweet, and the sweeter it is, the less acidic it will seem. Where does the sugar come from? From grapes: a sweet fruit in the first place, which you can make even sweeter by drying, by late harvesting – or even letting grapes rot deliberately before you harvest them. (Yes: crazy.) You can also add fire spirit to half-fermented wine to preserve its sweetness. And alcohol itself tastes slightly sweet, too. Delicious. On the right day, Moscato is the greatest wine in the world. And why not drink port with dinner? Guerrillas will try anything.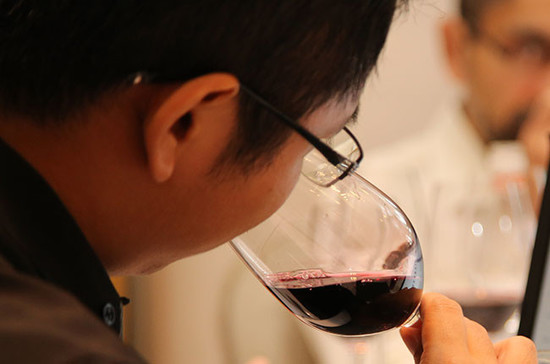 7: Not all grapes are the same
Wine grapes exist as lots of different varieties, just like apples, plums or cherries. Here's the weird thing: fermentation exaggerates the differences between these grape varieties. That's why the priests want you to learn all their names and personality profiles, which guerrillas may not have the time to do. It doesn't matter, because …
8: Wines speak with accents
Wine is a single language, but it gets spoken with many different accents: French, Italian, Spanish, Australian … The guerrilla quickly discovers that that's the basic difference between wines: their tribal identity, if you like. It's partly down to a set of climates and growing conditions (based on the position of France or New Zealand or wherever on the earth's surface), but it's also due to different ways of thinking in various winemaking cultures. So try wine from everywhere. Then see which accent suits you best.
9: More is not better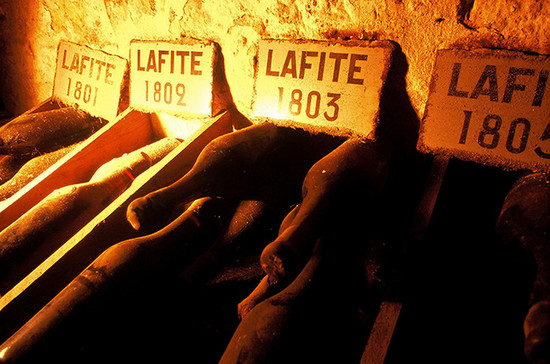 This is strange, too: less is usually more in wine. Maximum flavour isn't the wine ideal; it's maximum subtlety. If you can find your way into the temple and try the priests' secret wines, you'll find they're all … mellow. Guerrillas haven't got time to waste, so build that into your searches right from the start: what matters is not so much the volume, power or noise of what you're tasting, but the way it's organised. Well-organised, subtle flavours will make you happiest for longest.
10: Bad stuff
There's bad stuff in wine. You might hit damp cardboard: bad corks. You might hit toffee: the wine's had too much air. You might hit fart: not enough air. You might hit drains: total cock-up. It all happens. Guerillas aren't forgiving. Don't forgive boring, either. Listen carefully, with your tastebuds. If a wine is just yakking at you, move on. Guerillas keep on the move the whole time. You can afford to be: this game takes years to download, and none of us ever gets to the end. Not even the priests.
Translated by Sylvia Wu / 吴嘉溦
All rights reserved by Future plc. No part of this publication may be reproduced, distributed or transmitted in any form or by any means without the prior written permission of Decanter.
Only Official Media Partners (see About us) of DecanterChina.com may republish part of the content from the site without prior permission under strict Terms & Conditions. Contact china@decanter.com to learn about how to become an Official Media Partner of DecanterChina.com.