It's a bright sunny morning as I'm driving through Fronsac. This is historic vineyard country, with links to the Romans, to Charlemagne, to the Palace of Versailles, where today the vines are 10% Chinese-owned; the single most significant presence in any appellation in Bordeaux.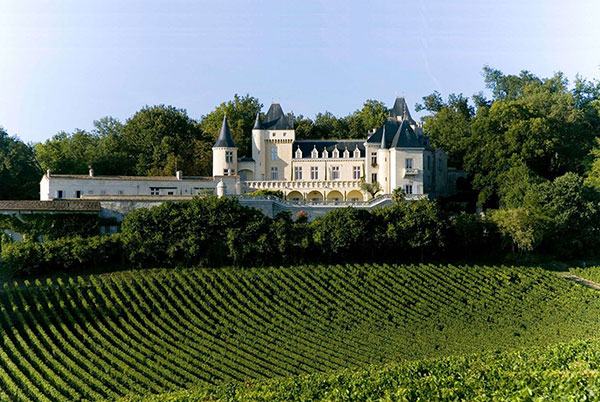 You have to pass through the main town, its mini-brother of Canon-Fronsac, and two further outlying communes to get to the newest Chinese purchase, following a road that winds along the river, hills rising steeply to your east, banked with vines.
I would have always found myself driving over here this month – the most significant Chinese purchase in the region to date at €30 million is clearly news. But the story became something else entirely with the helicopter crash on December 20, and the flags are still flying at half-mast at Chateau de la Rivière – three, lined up one after another, French, Chinese and the crest of La Rivière with its lion and two-pronged sceptre representing the Dordogne and the Isle rivers, which split at this point, separating Fronsac from the nearby market town of Libourne.
It seems mawkish, overly indulgent, to say that I knew the people in that helicopter. I didn't. I had met Mr Kok once, Peng Wang twice, James Gregoire on perhaps half a dozen occasions. I know the wine of La Rivière, with its distinctive gold label, better than the men behind it, as is true for most of us with any bottle that we open. But I'm still overwhelmed by sadness on the approach. La Rivière is visible on the hillside for a good few minutes before you arrive, and once through the gatehouse and the flags, you drive at least another mile up the snaking driveway past a good proportion of their 130 acres of vines, punctuated by forests glades and the odd stone statue of nymphs and naked couples embracing.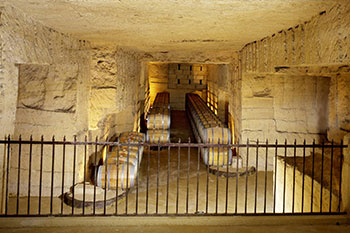 I haven't visited the chateau for a good few years, since 2009, and I had forgotten how magical it is, easily one of the most romantic properties in the region. Besides the views, it has 60 acres of forest and 55 acres of underground limestone cellars – the largest stretch in the region belonging to a single property, and a good one third of it useable (they store wine in nearly 10 acres of cellar, open to the public for visits). There is even graffiti from members of the French Resistance on the walls, scrawled when the caves provided a hiding place during the Second World War.
It's not a big stretch to see how Lam Kok (known also by his Mandarin name HAO Lin) would have fallen in love with it when he came for a celebratory dinner back in June 2013 – just seven months ago – after a tea ceremony and wine tasting held at Libourne town hall to mark the twinning with his home town of Pu'er in Yunnan. A dinner was held in the chateau's 16th century dining room, with suits of armour on the walls and vast chandeliers hanging down over the long wooden table. And two men started chatting together; Lam Kok and James Gregoire. The common point of interest wasn't in fact wine (although La Rivière has been served in business class of Air China for the past four years, and has just renewed its contract for the next three), or even tea. It was the idea that La Rivière would provide a near-perfect spot for a Relais & Chateaux-style hotel.
Kok's hospitality group, as is now well known, is among the biggest in China, specialising in upscale, indulgent spa resorts, as well as dealing in the rare Pu'er teas, that are fermented and aged – with the oldest ones selling for prices comparable to the most expensive Bordeaux wines (200 grams of the best examples can reach prices of up to €1,200). The Brilliant Resort and Spa in the Jingmai mountains, near the Lancang river, is surrounded by thousands of years of history, with terraces that grew China's first tea trees and continue to do so. Jingmai is wreathed in mist all year round, and the tea is grown and farmed organically – much of it by Brilliant itself, as guests have access to 10,000 acres of the company's own tea gardens, as well as open air hot springs. In 2003, the group began a public-private partnership with the historic merchant town of Heshun in Yunnan and turned it into a tourist village, restoring the buildings and the town's cultural museum, and adding places to stay and eat.
'Both Mr Gregoire and Mr Kok shared the same vision,' Thierry Disclyn, the chateau's commercial director, tells me as we walk around the estate grounds. 'Four years ago, on his 60th birthday, Mr Gregoire called a staff meeting to show us a model that he had already mocked up for a hotel on the spot that it is now going to be built. He told us that he was walking through the vineyard a few weeks earlier, and wandered over to a far hillside directly facing the chateau, where we have a few farm buildings, and store the vineyard machinery. He looked back at the view over La Rivière, and down across the Dordogne Valley. When he got back to his office, he began drawing up ideas for a hotel. But the hospitality industry was not his area of expertise, and he didn't have the right contacts to get the project off the ground. When he met to Mr Kok, and heard about his experience, he felt he had found the right person.'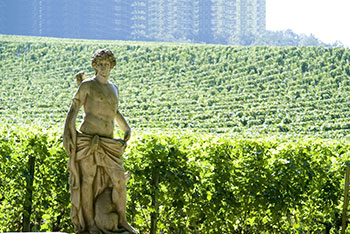 It was in fact Lam Kok's wife, LIU Xiangyun, who was the founder of Brilliant in 1995, and has always been the public face of the company (the purchase of La Rivière was ironically one of the very few times when her husband had taken a prominent role, meeting journalists and posing for photographs, showing perhaps how much it meant to him). She is now back in Hong Kong and mainland China, but is in daily contact with director Xavier Buffo and Thierry Disclyn; both of whom have been at the estate every single day since the accident took place just before Christmas.
The plans for the hotel are moving forward, although it is not expected to open before at least 2019, so five years from now. The group's architect has already visited, and planning permission is being put through (the local politicians in Libourne, perhaps understandably, are said to be fully on board and committed to ensuring that everything goes smoothly).
'As a Relais & Chateaux-standard hotel, it will be built entirely respecting the local culture, and using traditional building materials. It will be important not just for us at La Rivière, but for the whole of the appellation Fronsac,' says Disclyn, and it's hard to disagree. This is a region where prices of wine barely climb over that of AOC Bordeaux and AOC Bordeaux Supérieur (read 'not very much' – négociants would expect to pay around €1,100 per tonneau, or perhaps €2 to €3 per bottle for a basic Fronsac at most). Chateau de la Rivière already sells at a far higher price (both direct and through ongoing exclusivities with James Gregoire's former négociant business, now run by his two sons), but the halo effect on having 'Aquitaine's leading hotel' (as it was described to me) should filter down to the surrounding wines.
The influx of Chinese money – here, but also at Chateaux Richelieu, Branda and Plain-Point – has already brought a renewed sense of interest to the region. And for now, the work at La Rivière goes on as it does with any chateau; when I arrived, Buffo was in a meeting with the accountant, going through the figures, planning out a replanting programme, welcoming a new member to the technical team to work alongside him on the wine.
'We have all of us been keeping busy, working hard, focusing on the future,' Disclyn tells me as we taste through some barrel samples of the 2013 vintage. 'And, for now at least, it helps not to stop and think too much.'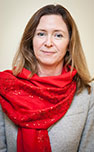 Columnist Introduction
Jane Anson is Bordeaux correspondent for Decanter, and has lived in the region since 2003. She is author of Bordeaux Legends, a history of the First Growth wines (October 2012 Editions de la Martiniere), the Bordeaux and Southwest France author of The Wine Opus and 1000 Great Wines That Won't Cost A Fortune (both Dorling Kindersley, 2010 and 2011). Anson is contributing writer of the Michelin Green Guide to the Wine Regions of France (March 2010, Michelin Publications), and writes a monthly wine column for the South China Morning Post in Hong Kong, where she lived from 1994 to 1997. Accredited wine teacher at the Bordeaux Ecole du Vin, with a Masters in publishing from University College London.
Click here to read all articles by Jane Anson>>
- Follow us on Weibo @Decanter醇鉴

and Facebook

for most recent news and updates -
All rights reserved by Future plc. No part of this publication may be reproduced, distributed or transmitted in any form or by any means without the prior written permission of Decanter.
Only Official Media Partners (see About us) of DecanterChina.com may republish part of the content from the site without prior permission under strict Terms & Conditions. Contact china@decanter.com to learn about how to become an Official Media Partner of DecanterChina.com.