Somewhere on their bookshelves, Bordeaux chateaux owners must have a well-thumbed copy of Harvest Aphorisms; Putting Your Best Foot Forward. There's one for every vintage, mainly linking the weather to deadly or glorious portents for the quality of the wine to come. Of course the skill comes in knowing how to deploy them. This year, there has been a quiet setting aside of 'août fait le moût' (essentially 'August makes or breaks the vintage') in favour of alternatives extolling the importance of even flowering in May or glorious sunshine in September. They could even find one, if they looked hard enough, to explain away the early October storms that blew through here for a few days last week: 'En Octobre; le tonnère annonce vendanges prospères' (a touch of thunder in October ushers in a successful harvest, according to one farming almanac I consulted).
Aphorisms dusted off, there is a quiet sense of optimism among the bustling cellars. After three fairly difficult vintages, most estates can rest assured that the fledgling 2014 wines are going to be the most impressive since 2010. Perhaps not exceptional in the way the 2010s were, but good quality wines that also have the added bonus of being abundant. We are still not back to the ten-yearly average in terms of yield, but way above last year.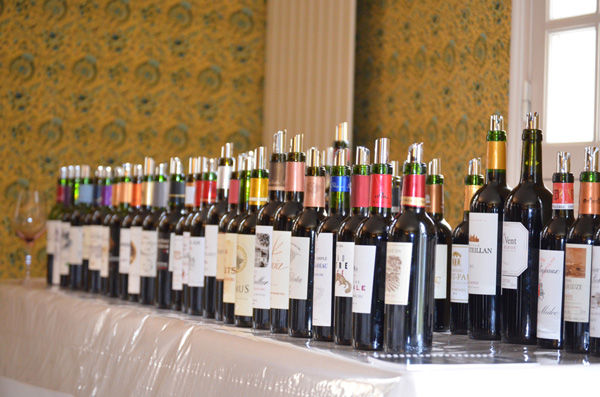 I have spent the past month visiting numerous properties across the region, walking around vineyards and indulging in harvest lunches where chateaux lay on healthy but super-filling dishes such as beef stews and duck breast platters to replenish the calories burnt in the vineyards that morning (for visiting journalists who are lifting little more than their pen, it's polite to at least say no a second slice of the chocolate tart).
The preliminary assessments of the vintage – which should bring in the final grapes next week – has good news for both white and red producers. The vats that I have tasted so far have high aromatics, soft tannins and great fruit expression. Even Sauternes, which has had to suffer through a September that was too warm and dry for rot to form, and then an early October that was too wet for the rot to turn 'noble', should see a strong finish from the sunshine that has now returned. Xavier Planty at Guiraud says ruefully 'It's rare to get an uncomplicated harvest in Sauternes, but we are still confident.'
'The 2014 harvest has ripe grapes in good sanitary condition, with lots of colour and fruit. The weather was sunny but not overly hot, so they have retained a freshness and drinkability,' Allan Sichel told me this week, speaking with his triple hat of négociant, vice-president of the Bordeaux Wine Bureau and chateau owner.
He was also speaking against the backdrop of the latest sales figures from August 2013 to August 2014. Exports were down 8% in volume and 18% in value. China was particularly tough; down 25% in volume and 26% in value. Overall, this was a timely reminder of the impact of three years of difficult harvests and five years (including 2009 and certainly 2010) of questionable pricing strategies that have hurt the traditional Bordeaux selling system of en primeur. Timely because traditionally a good harvest brings with it thoughts of price rises.
The en primeur system is of course far from the global picture of Bordeaux wine sales. There are around 7,000 wine estates here and maybe 5% sell as futures before the wine is bottled. Even that is highly dependent on the vintage; in 2010 around 450 wines sold en primeur, while in 2013 the number was closer to 200.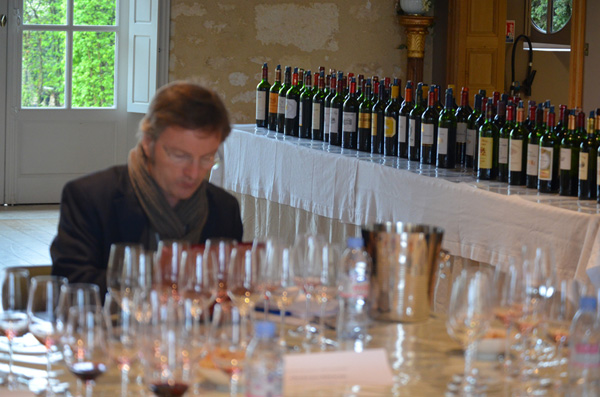 However, it remains the most visible methods of selling, and if chateaux get it wrong again next year, it will be the whole of Bordeaux that suffers. Six months ago, when the 2013 vintage was failing to show off its charms to the world's press and wine buyers, the most common wish for 2014 was that it be good, but not too good, and in sufficient quantity that chateaux would be able to resist the temptation to raise prices often associated with 'small but excellent' years.
It seems that we have got our wish. At Figeac, director Frederic Faye compares 2014 to 2001, even 1983. At Cos d'Estournel, Aymeric de Gironde also makes the 2001 comparison – an undervalued but excellent year. And most classified growths that I have visited on both Left and Right Bank expect to make between 35 and 45 hectolitres of wine per hectare of grapes – compared to 2013, when they were lucky to see half of that. Is that enough to make 2014 the vintage that gets Bordeaux back in the game?
'The quality of the vintage is just one parameter,' says Sichel. 'En primeur is also affected by the general economy, perceived value of recent campaigns, exchange rates…. But chateaux, négociants and brokers all recognise its value, and clearly we need to find the right mechanism for making it work.'
Easy to say, but what is the chance of chateaux listening? In my experience, most owners think they have already made enough of an effort with prices, and are fervently hoping that the prices from last year are as far as they have to go.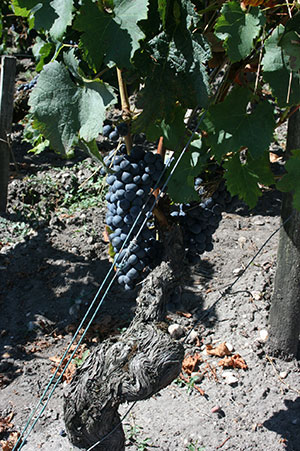 The reality is totally different. The fact is that 60% of 2011s and 40% of 2010s are being offered right now at below their exit price on the Place de Bordeaux (which means the price that overseas distributors buy wines from the official Bordeaux merchants). Chateaux of course hate it when Bordeaux négociants offer the wines cheaper than they left the chateaux because it threatens the whole system. But the fact that this is happening on such a wide scale is a clear indication that négociants are simply not in the position to argue with the market, and have to sell for what they can get.
I received some fascinating data this week from Eleanor Independent Wine Index. They have looked at the 2010, 2011 and 2012 campaigns for wines from the 1855 classification, Saint Emilion Premier Grand Cru Classée A and Bs, plus key second wines across the region. They took opening prices as a starting point, and compared them with the prices offered today by Bordeaux négociants.
The results are sobering. Easily the best vintage of the three in terms of quality, 2010 wines have seen an average rise of 0.3% since release. The 2011s show a drop of 1.48% and 2012 a rise of 1.2%.
If you had bought wines from the 1855 classification in 2010, which should be the backbone of en primeur, you would have lost money (taking the group as a whole) on 2nd, 3rd and 4th growths. Only the 1st growths have been risen as a group overall, up an average of 5.8%, and the 5th Growths are only saved by the performance of Pontet Canet. The biggest rise of any appellation in 2010, incidentally, was Saint Emilion, with 5.87%, while the biggest overall drop has come from Pessac Léognan reds, down 7.76%. Of course 2010 is still fantastic quality with huge ageing potential, and those who wait for long enough should still see the returns, but in the meantime it has done serious damage to the perception of the region.
In terms of individual wines, in all three vintages, the same names came up over and again when looking at price rises – First Growths, second wines of First Growths, and the odd Parker 100 pointer. But that can't be enough to sustain the system. What it needs is for chateaux owners to study these figures, decide honestly how much the en primeur system is worth to them. And then ensure that it is worth just as much to everyone else.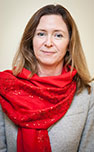 Columnist Introduction
Jane Anson is Bordeaux correspondent for Decanter, and has lived in the region since 2003. She is author of Bordeaux Legends, a history of the First Growth wines (October 2012 Editions de la Martiniere), the Bordeaux and Southwest France author of The Wine Opus and 1000 Great Wines That Won't Cost A Fortune (both Dorling Kindersley, 2010 and 2011). Anson is contributing writer of the Michelin Green Guide to the Wine Regions of France (March 2010, Michelin Publications), and writes a monthly wine column for the South China Morning Post in Hong Kong, where she lived from 1994 to 1997. Accredited wine teacher at the Bordeaux Ecole du Vin, with a Masters in publishing from University College London.
Click here to read all articles by Jane Anson>>
- Follow us on Weibo @Decanter醇鉴

and Facebook

for most recent news and updates -
All rights reserved by Future plc. No part of this publication may be reproduced, distributed or transmitted in any form or by any means without the prior written permission of Decanter.
Only Official Media Partners (see About us) of DecanterChina.com may republish part of the content from the site without prior permission under strict Terms & Conditions. Contact china@decanter.com to learn about how to become an Official Media Partner of DecanterChina.com.