Luxury goods houses across the industry are shifting uncomfortably in their seats right now. Gucci, Hermès, Louis Vuitton, Prada are all reporting disappointing financial results after dramatic slowing down of sales in China, where the luxury goods market barely budged last year – growing 3% in 2013 compared to 30% in 2011.
It's been a long time coming, of course. No CEO can claim to have been unaware of the government crackdown on corruption but the concern is that the problems go far deeper than consumers being unwilling to be seen wearing an expensive pair of Italian shoes, or drinking a bottle of exclusive European wine this year. The problem seems to be that the luxury consumer in China is far younger than in most other countries (in the next few years they will be on average 10 years younger than in Europe, 15 years younger than in the US), and many brands are simply engaging in the wrong conversations to reach them.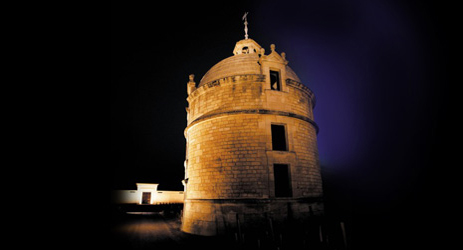 So do we pity or admire the Bordeaux wine chateau that is trying to change the traditional conversation between this region and its consumers? It's been almost two weeks since Chateau Latour released its latest round of wines onto the market, just over 18 months after its initial offering of older vintages ex-chateau back in March 2013, and I've been doing my best to listen in.
The way the release works is this: rumblings start a few days before, phone calls made between chateau, brokers and merchants as to vintages and prices, testing the water, weighing up who gets what… and straight away it was clear that Latour was trying out something a little different this time.
The last few releases have been of two separate vintages of the estate's first and second wine, in line with the stated intention to hold wines at the chateau until they are ready to drink. But this time they chose to offer instead a number of different vintages – six of the grand vin Chateau Latour (1988, 1989, 1996, 1998, 2001, 2002) and two of second wine Les Forts de Latour (2003 and 2004), a maximum of 300 cases of each, with some magnums and other larger formats.
All were still ex-chateau, and still sold through the intermediary of around 30 Bordeaux merchants. And as before, all wines come with special ex-chateau back labels, and Prooftag seals attesting to their authenticity. But this scattergun approach of multiple vintages seems hard to square with their previous statements. So is it an admittance that their initial strategy is not working? Or simply a smart changing of the conversation to keep things interesting and engage new consumers?
The answer to this is crucial. There is far more relying on Latour's success than the sales and reputation of one estate. When they first decided to break away from the traditional en primeur system after the 2011 vintage, plenty of other chateaux were watching to see if they should follow suit. There was a flurry, if nothing else, of ex-chateau sales through auction houses such as Haut-Brion last October and Cheval Blanc this May; a clear acknowledgement of the consumer appetite for a more direct relationship with chateaux, where authenticity and provenance is unquestionable.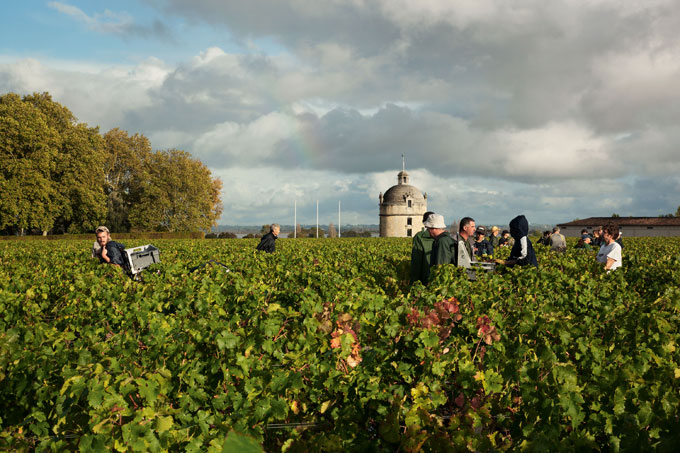 But it's impossible to ignore the fact that the decision to back out of en primeur was made on the back of the heady 2009 and 2010 campaigns, when it seemed safe to hold wine at the chateau, secure in the knowledge that its value would stay strong. Today we are sitting here looking at three years of sliding prices, poor returns and seriously annoyed wine buyers and customers.
So, is this latest release a panic move to get stock levels down? It is certainly interesting to note that, while in 2013 Latour released its wines with at a premium of around 15% to the market as a result of their impeccable ex-cellar provenance, this time the prices were more sensibly in line with the market. Anthony Maxwell, director of Livex fine wine exchange says, 'Latour has clearly done their research (not just in Bordeaux but internationally). Some might argue that the prices still do not leave much room for the supply chain, but it is a welcome change in strategy from the "expensive because it's ex-chateau" releases they've previously had. And a recognition, perhaps, that the market struggles to make sense of different prices for a single vintage purely on the basis of when it left the Chateau.'
Unsurprisingly, Latour is keen to point out that there has been no policy change. 'We decided to release small quantities of ready-to-drink vintages that we have left in stock,' marketing director Jean Garandeau told me on the phone this week, 'but in the future we will certainly go back to being focused on only one vintage – so no change in strategy, and this is the last time that these particular wines will be put on the market by us. They were the last bottles that we have'.
When pressed, he added, 'Perhaps it is a recognition that the 1996 grand vin and the 2002 grand vin are both beginning to be enjoyable, but some prefer their wine older, and some younger. For example we know in the English market many enjoy their top Bordeaux wines to be mature, while in other markets people might prefer their tannins a little bigger.'
That may be so, but Max Lolondrolle of Berrys Bros in London reported sluggish sales and offered some advice. 'We have offered the Latour and sold around 60 cases. Far of course from the En Primeur days were we sold hundreds of cases but still much better that the last release where we sold a handful. I think the prices were reasonable but because of the current 1st Growth hangover and cheaper availability on the UK market the offer has generated very little interest. I think what is missing is some adrenaline around the release. I am sure we can create more buzz if we were better informed and prepared, with good marketing, good PR, prices and even some tasting …. This would massively enhance the release and put a big marker on our promotional calendar. September is the traditional release for iconic wines from other regions including Masseto, Solaia and Penfolds … most of these will generate more money than the Latour offer and therefore take priority'.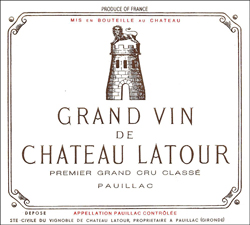 John Watkins of ASC in China was more positive, suggesting that the Chinese consumer is ready for a new way of selling. 'Whether they release one vintage or multiple vintages is not the key message. For the China market, as it continues to mature, our customers increasing prefer ready-to-drink older wines, so we welcome the additional vintages as it meets our customers' needs'.
Garandeau and the team behind him at Latour are clearly hoping this is true. 'We are very happy to be able to sell wines that can be drunk now or in next few years, but that customers will not have to wait for another 15 years as in the old system. We really believe that this is making the experience about the wine again. There are always people looking for older wines with perfect provenance; it's not a matter of country or geography'.
The truth is, this conversation is just getting started. We still have to wait until the release of the (never sold) 2012 vintage before we can be sure if Latour has backed the right horse. In the meantime, they will keep coming up against the problem of having too little stock of the old (pre-2000) wines that people may want to buy, and too much stock of the recent vintages that are more attractively priced out in the market than they will be ex-chateau.
In many ways, it seems prescient of this First Growth estate to have got out of en primeur just at the time that it has started to seem so shaky, and it's certainly refreshing, exhilarating even, to see a genuine change of engagement with lowly wine drinkers, who often seem to be ignored in favour of margins and price points.
But at the same time, much as they might want to believe otherwise, Latour doesn't exist as an island – what is bad for Bordeaux is bad for Latour, and so falling prices (en primeur, back vintages, whatever) affects its stock just as much as anyone else's. And it's hard to ignore that Latour has an awful lot more stock than most chateaux (around 10,000 cases of the first wine are produced each year, and probably the same again of the second wine) precisely because of its strategy of holding wine in Pauillac until ready to drink. And while it's unarguable that Bordeaux needs to reassess how to talk to consumers, being the canary in the goldmine – as Latour is right now – is never a comfortable place to be.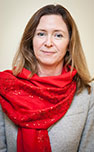 Columnist Introduction
Jane Anson is Bordeaux correspondent for Decanter, and has lived in the region since 2003. She is author of Bordeaux Legends, a history of the First Growth wines (October 2012 Editions de la Martiniere), the Bordeaux and Southwest France author of The Wine Opus and 1000 Great Wines That Won't Cost A Fortune (both Dorling Kindersley, 2010 and 2011). Anson is contributing writer of the Michelin Green Guide to the Wine Regions of France (March 2010, Michelin Publications), and writes a monthly wine column for the South China Morning Post in Hong Kong, where she lived from 1994 to 1997. Accredited wine teacher at the Bordeaux Ecole du Vin, with a Masters in publishing from University College London.
Click here to read all articles by Jane Anson>>
- Follow us on Weibo @Decanter醇鉴

and Facebook

for most recent news and updates -
All rights reserved by Future plc. No part of this publication may be reproduced, distributed or transmitted in any form or by any means without the prior written permission of Decanter.
Only Official Media Partners (see About us) of DecanterChina.com may republish part of the content from the site without prior permission under strict Terms & Conditions. Contact china@decanter.com to learn about how to become an Official Media Partner of DecanterChina.com.