As I turned my car out of the dusty drive, clouds of dry red clay spitting up alongside the wheels, it occurred to me that things have reached a whole new level of cultural exchange. I had just spent a few hours in Saint-Emilion at a newly-Chinese-owned estate and come away with some fascinating insights into viticulture in Inner Mongolia.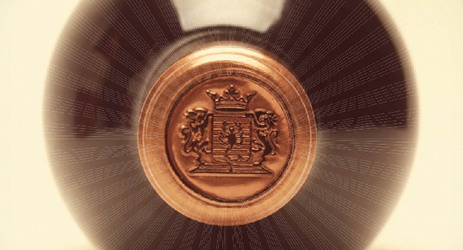 If we just rewind a few years to 2008, when Haiyan Cheng bought Chateau Latour-Laguens just outside the pretty bastide town of Monségur, the script was entirely different. You know it as well as I do; Chinese industrialist who has made money in energy, manufacturing or real estate buys beautiful estate complete with towers and turrets, in an entry-level appellation with cheap land values and wine that was having a tough time finding a foothold in traditional markets but that would from then on be distributed largely in China.
Of course it was never going to stay like that. Within a few years, as numbers of Chinese owned properties ticked upwards, commentators began anticipating an evolution from the less expensive appellations of Bordeaux to the more prestigious ones. We saw this happening slowly but surely, with names ticked off in the middling-prestigious places such as Lalande-de-Pomerol, Médoc and Haut-Médoc. But I think it's fair to say that upward-mobility has now become the rule. Two Hong Kong companies bought into Pomerol in 2012 and 2013 (Peter Kwok at Chateau La Patache and Grace Star Investment at Chateau La Commanderie), while February 2014 saw Chinese ownership arrive for the first time in AOC Margaux, with Luc Thienpont selling the majority stake in Clos des Quatre Vents to the state-owned Liaoning Energy Investment (it is being run by Lina Fan, the highly-qualified Chinese wine expert who was married to Peng Wang of Chateau de la Riviere).
But of all the big-name appellations, it has been Saint Emilion that has seen the biggest influx of new owners from Hong Kong, China, Singapore and Taiwan. I am not sure of exact figures, but on my count, we have Chateaux Patarabet, Bellefont-Belcier (the first classified estate), Monlot, Haut-Brisson, Tour Saint Christophe, L'Amour – plus both Chateaux Quercy and Trianon in the last few weeks alone. Saint-Emilion is one of the biggest wine sub-regions in Bordeaux, with 5,400 hectares (13, 343 acres) spread across its picturesque hills, compared to 1,410 hectares (3,484 acres) in Margaux. Couple this with land values that range from a relatively-affordable €200,000 per hectare right up to €1.5 million or more, and it's clear why this is the most 'accessible' of all the prestigious parts of Bordeaux.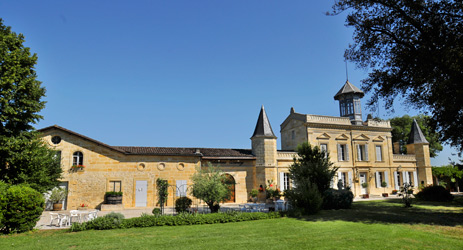 All of this has made individual purchases less newsworthy, but one in particular caught my attention this week, hence the drive out to the chateau under near-perfect June sunshine. Chateau Trianon, with its two new investors – one French but living in Hong Kong, and one Chinese – marks yet another evolution in the story of Bordeaux and China; because investor An Enda is one of the most ambitious wine owners in China. He not only owns the Jin Sha Winery in Inner Mongolia (the name means Gold Sands) but has plans for A LOT (capitals entirely called for) more. Chateau Trianon was an investment of funds, not a full transfer of ownership, and the (now minority) co-owner Dominique Hébrard has already worked with Enda as consultant on his Chinese estate for the past two years. This meant that they were already colleagues before joining together for Trianon, and inevitably the experiences in one will play into the other. There's no reason why this can't be seen as a joint venture between two winemaking families, in the vein of what Hébrard has achieved with Massaya in the Lebanon's Bekaa valley, which he farms alongside the Ghosn family, and the Brunier family of Le Vieux Telegraph; or his project with Hubert de Bouard at Chateau de Francs in Francs Cotes de Bordeaux. All joint ventures between skilled and knowledgeable winemakers.
'Enda bought into the terroir and the possibilities of this site,' Hébrard told me as we walked through the vines. 'He trusts me to take care of the winemaking, as I have been doing here since 2000, but it's a great help that he understands the needs and challenges facing a wine estate without them having to be explained.'
Suzanne Mustacich, a China expert and author of Thirsty Dragon (out early 2015, Henry Holt) agrees, 'Here we have an investor who understands the essential challenge faced by winemakers everywhere – how do we grow healthy, ripe grapes? Saint-Emilion will certainly be easier than the Gobi Desert. The investment also makes sense financially. The premium wine producers in China helped open the market to imported wine. Of course, they want a part of the action. It's a prestigious investment – not to mention a safe place for their money.'
The interest in the value of the land itself may be why there is not a turret or moat in sight on your arrival at Trianon. It's on the lower slopes of Saint-Emilion, on the narrow winding road that takes you past Chateau Angelus and Chateau Bellevue. There is a very attractive chartreuse which is due to get a full makeover by 2018, as the third investor Marc Castagnet is a hotelier and developer, and has already enlisted the help of Yves Collet, the architect responsible for Smith Haut-Lafitte and Les Sources de Caudalie to create an eight-bedroomed luxury chambres d'hotes. But for now the building is obscured on arrival by rather more prosaic winery buildings. From the vineyards, stretching into the distance on a neighbouring property is a line of concrete grey buildings that could have stepped out of an early Lowry landscape. This is not a romantic view over the tumbledown medieval streets of Saint-Emilion, even though it was once the residence of an advisor to King Louis 14th and the name Trianon is given also to one of the wings of the Palace of Versailles.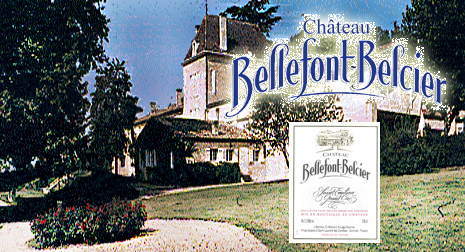 Both men are quite clear that the aim here is to repeat Hébrard's trick with Chateau Bellefont-Belcier, another Saint-Emilion property which he took over as a high-potential-but-underperforming Grand Cru, and turned it around to a Grand Cru Classé promoted at the latest 2012 round of the classification. 'The first time that a chateau was promoted on its first presentation to the classification committee,' Hébrard tells me with evident pride. 'Once we had achieved that promotion, the land values of Bellefont-Belcier doubled overnight, and it was the right time to sell it on. ' He didn't submit a file for Trianon in 2012 but the aim for both Enda and himself, is to do so for the (expected, law suits allowing of course) classification in 2022.
Enda's experiences in Inner Mongolia will only help so far; the differences are one of the things that make this project so fascinating. Trianon has just 10 hectares, compared to the expected 3,000 hectares in his new planting project in the Gobi desert, close to the Mongolian border. Recent years have seen new drainage channels inserted into the Saint-Emilion vineyards to ensure only the right amounts of water stress, while his vineyards in the Gobi desert would not exist without irrigation. And whereas the desert conditions mean organic farming is self-evident, as there is no pollution or pests and no need for chemical pesticides, here in Saint-Emilion there is the ever-present effect of Bordeaux's maritime climate, meaning here Hébrard ensures sustainable farming but leaves a leeway for treatment against rot.
'When I bought this property in 2000, it was entirely with the aim of turning it into a classified wine,' Hébrard tells me. 'My family and I had just sold Chateau Cheval Blanc, and I was deciding where to invest next. It would have been far easier to buy into another classified property, but I wanted to test myself, to show what I was capable of. It has meant that for the past 14 years, I have been entirely working on restructuring and replanting the vineyard, which had been neglected for years. I knew that the terroir was full of potential, and we are now seeing the wine fill out and respond to our investments.'
Enda must have responded to that determination; as chairman of the Jin Sha Yuan Eco, a company that specialises in horticulture and animal breeding, his plans expand far beyond his existing winery, and the Gobi desert vines. The rest of the land is to be given over equally to forest and pasture, and will include a farm raising 30,000 sheep, 10,000 cattle and 100,000 poultry and Château Kinschab, a separate 500-hectare (1,235-acre) estate focusing on high quality wines, but producing millions of bottles per year.
All of this means that while the prestige of classification in Saint-Emilion is undoubtedly appealing, it seems clear to me that even the hugely-focused Hébrard can learn something about ambition from his new Chinese partner – and that in this new world of China-Bordeaux partnerships, the real interest for the French may be to hang around after exchanging keys, and see what they can learn in turn.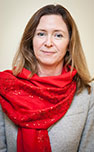 Columnist Introduction
Jane Anson is Bordeaux correspondent for Decanter, and has lived in the region since 2003. She is author of Bordeaux Legends, a history of the First Growth wines (October 2012 Editions de la Martiniere), the Bordeaux and Southwest France author of The Wine Opus and 1000 Great Wines That Won't Cost A Fortune (both Dorling Kindersley, 2010 and 2011). Anson is contributing writer of the Michelin Green Guide to the Wine Regions of France (March 2010, Michelin Publications), and writes a monthly wine column for the South China Morning Post in Hong Kong, where she lived from 1994 to 1997. Accredited wine teacher at the Bordeaux Ecole du Vin, with a Masters in publishing from University College London.
Click here to read all articles by Jane Anson>>
- Follow us on Weibo @Decanter醇鉴

and Facebook

for most recent news and updates -
All rights reserved by Future plc. No part of this publication may be reproduced, distributed or transmitted in any form or by any means without the prior written permission of Decanter.
Only Official Media Partners (see About us) of DecanterChina.com may republish part of the content from the site without prior permission under strict Terms & Conditions. Contact china@decanter.com to learn about how to become an Official Media Partner of DecanterChina.com.