The appellation of Saint Joseph in the northern Rhone is, in the words of one of its most famous winemakers, an aberration. Jean-Louis Chave is telling me this as we scrabble across one of its hillsides, a couple of hundred metres above his walled vineyard of Clos Florentin, examining terraces that he has cut into the hillside with his bare hands, planting massal-selected Syrah vines and recreating the dry stone walls that were first laid by the Romans in an attempt to tame these wild slopes.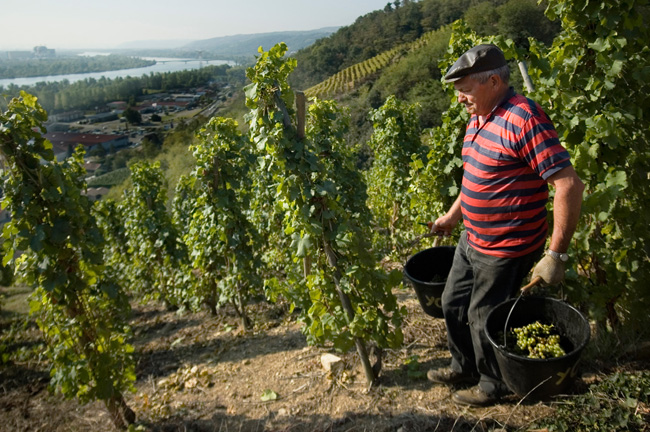 Saint Joseph stretches in total, from north to south, around 30 miles, covering 900 hectares and many different types of terrain and soils - hence the aberration that is getting Chave so worked up. It's also one of the few northern Rhone appellations where you can just about get a foothold. A plot of flat land in the appellation would set you back, on a good day, around 110,000 euros per hectare. Head up to the slopes, where vines cling on to barely an inch of soil before striking hard granite rock, and you'll be looking at spending... oh, hang on, pretty much exactly the same amount of money.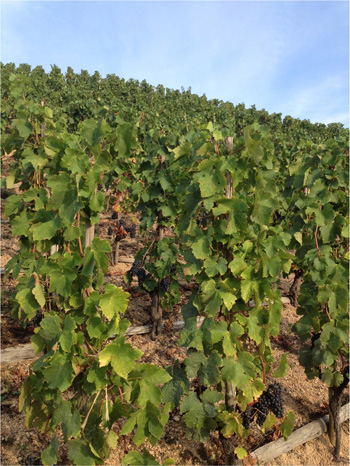 Once you've shelled out for the land, of course, the differences really start to come in to play. On the flat land, you'll be looking at maybe 500 man hours per hectare to farm. On the slopes, at least 1300 man hours per hectare, heading up to 1700 if you are planning to go organic, as every little task has to be carried out by hand on land where even horses would slip and slide their way down to disaster. More man hours means more money, which is why most winemakers around here (a full 90% by Chave's reckoning) continue to limit weed cover by spraying chemicals from overhead helicopters (one flew overhead while we were walking and Chave ushered us away, with a not-entirely-reassuring, 'I'm not sure whose vines he is planning to spray, but we don't want to get drenched').
The irony is that even after all of this dedication, this commitment, this sheer bloody toil, the price in bottle of a Saint Joseph, whether grown on the hills or on flat land, will be largely comparable. The rewards for all that effort are, financially speaking, non-existent. 'But you can't make a great wine unless you commit to finding the best terroirs of Saint Joseph, which are undoubtedly the south and southeast facing slopes on a series of small valleys, and to farming them without chemicals. The results in the bottle are unarguable'.
It's the same story in many wine regions around France. In Cote Rotie, Stephane Ogier tells me, prices have risen to up to 1 million euros per hectare, dizzying certainly, but with no real difference in price between the most prized slopes of the appellation and the lower, flatter or less quality land. In the Roussillon 18,000 euros can buy you old vines on cool climate hill slopes in Cotes de Roussillon villages or indifferent flatter land on the hotter plains. In the Loire 25,000 euros can buy you a wide variety of plots across the 18 communes of AOC Chinon, from the steep slopes and plateaux above the Vienne river to the sandier soils close to the river's edge.
Clearly it's frustrating for the winemakers who take the time and trouble to head to the good stuff, undertaking to spend more time and money on a daily basis to do so. They know their wine is good. Their loyal customers know it's good. But how to convince merchants, supermarkets and general consumers to pay more per bottle?
The answer, say an increasingly vocal number of winemakers, is staring us in the face. Extend the idea of Grand Cru and Premier Cru into other regions. Why should Burgundy winemakers get the benefit of investing in proven quality, when Cote Rotie doesn't? Buy a Grand Cru site in the Cotes de Nuits and you'll be lucky to get change from 2 million euros, while the Bourgogne Ordinaire or village land lower down in the same commune will be somewhere between 100,000 and 200,000 euros. A huge difference of course, but the price of the final bottle will be similarly differentiated.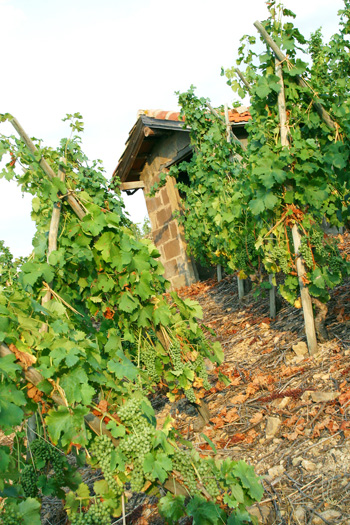 'If you believe in terroir and place affecting taste, then you believe in the idea of Grand Cru and Premier Cru,' Michel Chapoutier is telling me as we sit in his offices in Tainl'Hermitage a few days after my vineyard visit with Chave. 'The quality of wine from certain sites across the Rhone is unquestionable, and the story is the same in Roussillon and the Loire. And yet the biggest problem facing French vineyards is the crisis of young winemakers who don't want to join family vineyards, because the rewards for hard work is concentrated in the hands of the few people lucky enough to have been born into historic grand cru land, or rich enough to buy into it. The system is stacked'.
Chapoutier is standing (unopposed so far) for president of Inter-Rhone in November of this year. Current president Francois Paly 'listens and understands' says Chapoutier, 'but finds it difficult politically to act'. Chapoutier, on the other hand, has to date been so vocal about the creation of grand crus being the future for the Rhone that it's hard to believe that he won't at least attempt to move the plans forward if he does, as expected, become president. 'There are maybe 3 or 4 Grand Crus in Condrieu alone,' he continues, uncorking wines at a fearsome rate as he talks. 'The work might take 10 or 20 years, but we should start.' It may sound compelling, particularly as you taste through the differences of the Hermitage wines he is presenting, but he should be prepared for a fight. Guigal - whose own La Mouline and La Turque wines from Cote Rotie would be certain to receive top ranking - publicly floated the idea a few years ago, but has gone quiet.
Chave, who will freely talk about his theoretical grand cru sites in both Hermitage and Saint Joseph, and estimates 5-10% of Saint Joseph is a potential Grand Cru, is quick to banish all thoughts of making it official. 'The big negociants of the region follow a politic of brands,' he points out, 'and have huge productions of Cote de Rhone villages that they want to protect. They will not be behind this idea, so it's a non-starter before it's even begun. There's simply too much vested interest in it not happening'.
Even Ogier, who clearly believes in the idea, is hardly optimistic. With August sun beating down on us, we walk, clamber, climb and observe (take strong walking shoes if you visit the northern Rhone) through five or six potential Grand Cru sites in Cote Rotie. Not just his own, such as Le Lancement which looks dizzyingly down on the village of Ampuis from the Cote Blonde slopes, or La Belle Helene which typifies the opulent heart of Cote Brune, but other sites owned by Guigal, Vernay and Delas. Later, in his cellar, we taste through the dozens of vineyard sites that he vinifies separately, a clear demonstration of the nuances between terroirs in this most northerly appellation of the Rhone. There is, Ogier guesstimates, as much as 30 to 40% of Cote Rotie good enough to qualify for Premier or Grand Cru.
'But that still leaves a large number of estates who would not qualify. In other appellations, those who would be singled out are even fewer'. He pauses, then shakes his head. 'Try to introduce official rankings and there will be world war three in the villages around here'.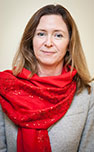 Columnist Introduction
Jane Anson is Bordeaux correspondent for Decanter, and has lived in the region since 2003. She is author of Bordeaux Legends, a history of the First Growth wines (October 2012 Editions de la Martiniere), the Bordeaux and Southwest France author of The Wine Opus and 1000 Great Wines That Won't Cost A Fortune (both Dorling Kindersley, 2010 and 2011). Anson is contributing writer of the Michelin Green Guide to the Wine Regions of France (March 2010, Michelin Publications), and writes a monthly wine column for the South China Morning Post in Hong Kong, where she lived from 1994 to 1997. Accredited wine teacher at the Bordeaux Ecole du Vin, with a Masters in publishing from University College London.
Click here to read all articles by Jane Anson>>
- Follow us on Weibo @Decanter醇鉴

and Facebook

for most recent news and updates -
All rights reserved by Future plc. No part of this publication may be reproduced, distributed or transmitted in any form or by any means without the prior written permission of Decanter.
Only Official Media Partners (see About us) of DecanterChina.com may republish part of the content from the site without prior permission under strict Terms & Conditions. Contact china@decanter.com to learn about how to become an Official Media Partner of DecanterChina.com.