'I have tasted Chardonnay wines from all over the world, but still love the freshness, the tension that comes in Chablis'
It's been just over three years since Chablis' most iconic figure, Michel Laroche, merged his wine company with JeanJean Languedoc to form a new entity they christened Advini.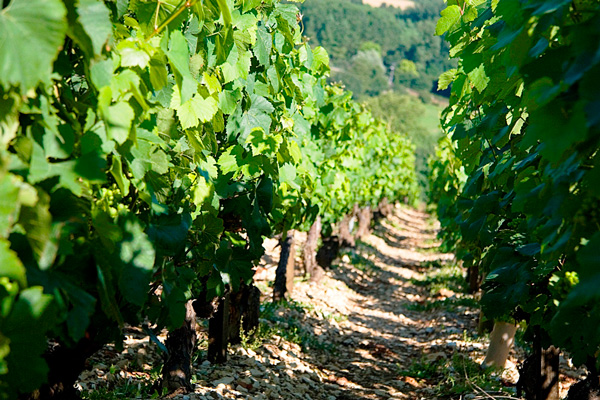 Laroche is still part of the management board of Advini (keeping around 11% of the shares), but the merger effectively signaled the end of his day-to-day leadership of the company he had spent his life building up. I should say straight away that I have always loved Laroche wines – of course his Chablis, but he is also responsible for one of the few 'oh I get it now' moments that I have encountered with Pinotage, from old vines on his L'Avenir estate. So I was very happy to meet up with him recently to see how he's been spending his three years of 'semi-retirement'. I should have known, of course, that retirement for Michel Laroche would be no such thing.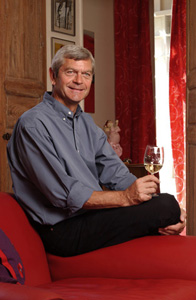 This is a man who had spent 50 years working in wine, from his first years helping his father on their small family estate when he was 15. He headed off to study winemaking in Dijon for a few years, but was back on the property by the time he turned 21, and built it up steadily ever since, until at the time of the merger in February 2010, Domaine Laroche comprised over 100 hectares in Chablis, plus successful estates elsewhere in the shape of Mas La Chevaliere in the South of France, L'Avenir in South Africa and Vino Punto Alto in Chile. Along the way Laroche had opened up Chablis to wine tourism, and founded the Union des Grands Crus de Chablis in 2000, to help promote the wines of the region around the world.
'Right from the start I knew that I could make wine on a different scale to my father,' he says as we sit down to chat, a low table stretched between us cluttered with labels and architect drawings. 'It was instinctive to me. I didn't have to push myself. Call it entrepreneurship, but I was naturally ambitious right from the start, and quickly began buying up parcels of vines from other winemakers in the area. Of course it was easier to find plots of vines to buy in Chablis then. The wine was not well known, and in 1960 the entire appellation had just 600 hectares in production, and spring frosts were a major problem. Land was cheap, and people were willing to sell. It is a very different story today, with prices pushing higher all the time, and increasing pressure on land use.'
It's no exaggeration to say that Michel Laroche is defined by Chablis in the same way that Michel Chapoutier is by the northern Rhone, or Olivier Humbrecht by Alsace. So it makes sense that he held one part of his business back from the merger – the original estate that his father Henri left to him, and that is named after him; Le Domaine d'Henri. It is here that Laroche has spent the last three years, alongside his son and daughter, perfecting a family business that still gives voice to the expression of Chardonnay that he most believes in – that of the Chablis soils.
The first vintage of the property (since he separated it from Domaine Laroche) is not ready until later this year, so we content ourselves with Rooibos tea. On the table in front of us, a black-and-white photo of his mother and father, Henri and Madeleine, sitting at the back of their 2cv mini-tractor, surrounded by scrubland with a hint of vines, enjoying an impromptu picnic lunch. The picture is also found on the wine labels of Domaine d'Henri. Michel looks so much like his father that I have to do a double take to be sure it's not him. Only the clothes – hobnail boots and working man's trousers in the photograph – can tell them apart. Michel Laroche himself is elegant, perfectly groomed with a crisply pressed white shirt and warm smile.
'I have always pushed to see what else I could achieve, and I am still ambitious for the future of Domaine d'Henri. The difference now is that I am not doing it for myself, but for and with my children. My daughter Cécile concentrates on the business side, running the accounts and looking after the clients, while my son Renaud gets his hands dirty, he's an instinctive winemaker and he is in the vineyard and cellar, watching the vines, assuring the quality. Domaine d'Henri has given all of us the chance to rediscover the pleasure that comes from intense focus on one thing, and I hope my younger children Margaux and Romain join us in the future.'
The Laroche family can date its roots in Chablis back to 1850 and Michel's great great grandfather Jean-Victor Laroche who bought one or two patches of vines in the village of Maligny, close to Chablis. Even further back, generations of the Laroche family tended vines dating right back to 1695, but nothing that could really be called a wine estate. Things expanded slowly but surely – the property was two hectares when Laroche's father inherited it, and six hectares by the mid 1960s.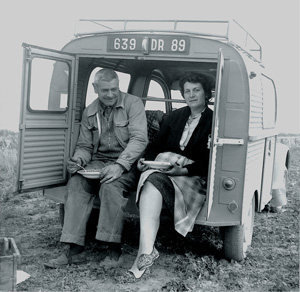 Today there are eight hectares of vines, with over 4.5 hectares in the Premier Cru vines of Fourchaume, planted by Henri and Michel. 'We also have 3.5 hectares of vines in the village of Maligny where Jean-Victor Laroche started it off. We are slowly reclaiming plots that have been rented to Domaine Laroche, so will reach 15 hectares within the next few years'.
'This is where I learnt how to be a winemaker, and it means a lot to me,' says Laroche. 'I would spend most of my summers on the property as a teenager, and I know every inch of the soils. My philosophy in the vineyard follows that of my father and grandfather. In that respect, little changes with the generations – keep intervention to a minimum, and let nature express itself. We practice sustainable agriculture at Le Domaine d'Henri, ensuring that when we do need to treat, after heavy rain for example, that it is targeted, and low impact. We began this year with fully organic farming, but the start of the 2013 season meant we had to treat the vines conventionally – just once, but it means our certification will have to wait. But our philosophy remains to produce healthy grapes and preserve the vineyard for future generations, and we are practicing massal selection from our oldest plants in Fourchaume, which have a biological and genetic diversity that we are determined to preserve.'
There's no doubt that Laroche is working a little less hard than he used to – he tells me about his boat Pegasus, and his planned winter sails around warmer climes. But it's clear that he still feels he has unfinished business with the Chardonnay grape.
'There is always a bottle of Chablis in my fridge. It remains for me simply an excellent expression of Chardonnay. I have tasted Chardonnay wines from all over the world, but still love the freshness, the tension that comes in Chablis. It is not overly saturated with aromas, nor too rich and heavy. Chablis wines maintain a vivacity and spirit, a sense of reserve, direction and energy that can not be imitated anywhere else.'
The first vintage of Le Domaine d'Henri wines, the 2013, will be released later this year, and will comprise five labels – Petit Chablis, Chablis, and three Premier Crus from the Fourchaume plot, including Héritage from a section of vines planted in 1937.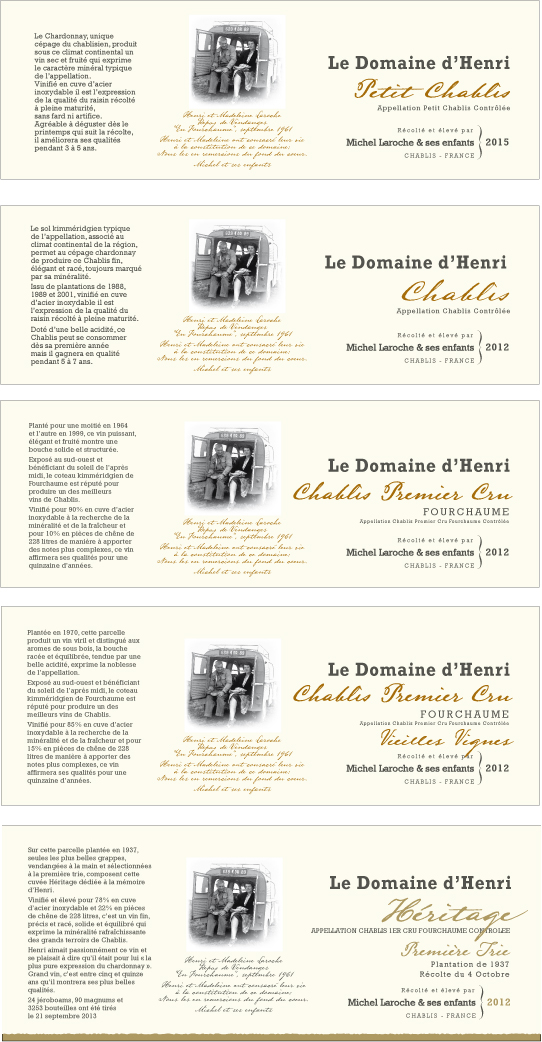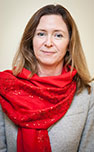 Columnist Introduction
Jane Anson is Bordeaux correspondent for Decanter, and has lived in the region since 2003. She is author of Bordeaux Legends, a history of the First Growth wines (October 2012 Editions de la Martiniere), the Bordeaux and Southwest France author of The Wine Opus and 1000 Great Wines That Won't Cost A Fortune (both Dorling Kindersley, 2010 and 2011). Anson is contributing writer of the Michelin Green Guide to the Wine Regions of France (March 2010, Michelin Publications), and writes a monthly wine column for the South China Morning Post in Hong Kong, where she lived from 1994 to 1997. Accredited wine teacher at the Bordeaux Ecole du Vin, with a Masters in publishing from University College London.
Click here to read all articles by Jane Anson>>
- Follow us on Weibo @Decanter醇鉴

and Facebook

for most recent news and updates -
All rights reserved by Future plc. No part of this publication may be reproduced, distributed or transmitted in any form or by any means without the prior written permission of Decanter.
Only Official Media Partners (see About us) of DecanterChina.com may republish part of the content from the site without prior permission under strict Terms & Conditions. Contact china@decanter.com to learn about how to become an Official Media Partner of DecanterChina.com.