It's affectionately, if somewhat dubiously, known as The Arms Race; this annual drive to buy the newest, the biggest, the shiniest and the most technically advanced equipment to prepare for the latest grape harvest.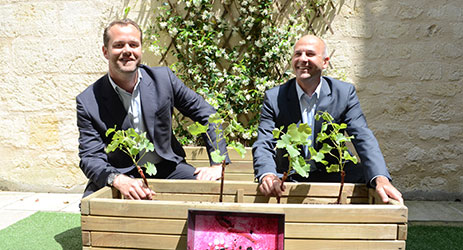 The epicenter in the Médoc is an unassuming warehouse on the outskirts of Pauillac; a supplier of vineyard essentials from sorting tables to dry ice dispensers to reverse osmosis concentrators to vertical presses. This year, arrivals and departures to the depot been marked out by an unusual sense of urgency, as even by mid-September, warnings were being sent out that if you hadn't reserved your harvest machine or your optical sorter in time, you would be going begging. In great years, such as 2009 and 2010, new fineries in the wine cellar are added extras, but in the tough years ('when we have worked like dogs all season' as consultant Stéphane Derenoncourt memorably said to me this week), having the right equipment can make all the difference between a sellable bottle, and a wasted year.
With all this buying and renting of vineyard equipment, payments of expenses to wine laboratories and perhaps the odd sugar supplier this year, plus the extra hands on deck needed for bringing grapes in (pickers usually earn between €45 and €65 per day, and perhaps 200 of them will be working for two to four weeks per chateau), the months around harvest can be scary ones for an estate's balance sheet. And of all the expenses to be totted up, that of new oak barrels towers over all others.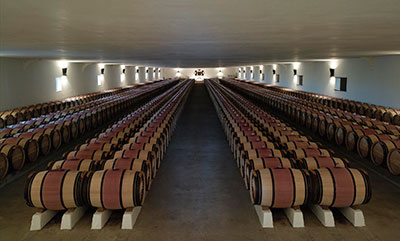 Oak barrels, each able to cradle 225-litres or 300 bottles of wine, are hewn from the very heart of 200-year old trees that are in short supply and carefully controlled. This fact alone makes them expensive products. There is a reason, just to run out a well-worn figure, why only 4% of wineries worldwide use them. It's not because most winemakers don't want the taste of new oak, toasted oak, vanilla oak, lightly charred buttery oak… rather it's because a barrel will set you back somewhere between €600 and €800 a time, and if your production runs to 150,000 or 200,000 bottles, that's approaching €500,000 per year.
'And buying new barrels is like buying a new car,' says Patrice Pagès of Chateau Fourcas Dupré in Listrac-Médoc. 'Pretty much the moment that you take delivery, they halve in value, and will continue to do so every year.' To give you an idea of what he means, your €800 investment in a new barrel today will have plummeted to just €20 when the barrel is 10 years old – and you'll be lucky to get more than €40 for it after five years.
For the most part in Bordeaux, certainly at the top end of the pyramid, the complex interplay of molecules between oak and grape takes precedence over financial considerations (not forgetting that ageing in oak will also add value to the resultant wine). In the classified growths, on both Right and Left Bank, you'd be hard pushed to find a single estate that doesn't use barrels for its first wine, and most for their second and even third wines also. This makes them almost invariably the second biggest expense behind staff salaries – and a serious amount of capital to have tied up in a rapidly-depreciating product.
Pagès was the first client of a new company that has tried to answer this basic problem. Called H&A Location, I first read about them a few years ago, as a rare example of a disrupter in the wine industry.
Started in 2004, H&A has tripled its turnover since 2009 by sticking to one very simple idea. 'Barrels are essential for the most prestigious chateaux, but dealing with the logistics of them is, frankly, a headache that they don't need,' French-South African President Richard Hardillier (the H of H&A) tells me. 'What we do is provide a leasing solution so that instead of barrels being in the "debt" column on a chateau's balance sheet, they become a monthly expense, so moving into their "charge" column and freeing up capital'.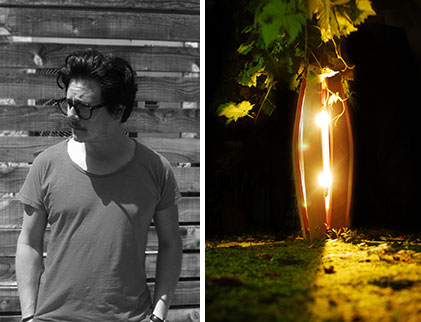 Today the company has a 40% share of the French barrel market, and 50% of the Bordeaux one. It has offices in Bordeaux, Lyon, California, Madrid and Milan, with a turnover of €110 million worldwide. Over the next few weeks, battalions of barrels will be rolling into cellars, ready to receive communion from the newly-formed wine, and one in every two will have been financed by H&A.
'The chateaux negotiate the prices of the barrels, they choose the supplier, they deal with the delivery, they keep the relationship with their barrel makers. We simply ensure they can lease rather than buy the barrels, and almost always offer lower rates than banks, because we keep our client base small and select and, as a group, you don't get much more credit-worthy than the classified growths. Before we started there was no product aimed specifically at this market, most just took out a normal bank loan to buy the barrels. We simply saw a gap in the market of taking an existing financial product but adapting it to this highly specific marketplace.'
As he talks, a steady stream of clients arrive in the company's Chartrons headquarters, a two minute walk from the Bordeaux waterfront and the traditional wine merchant district. This was intended to be a bigger client evening to celebrate the opening of their Milan office, but the inconvenient arrival of heavy rains in Bordeaux has meant that many clients are still in their estates, planning the logistics not of barrels but of pickers.
A small group gathers around a narrow, elongated barrel where the staves have been turned into open arms cradling a central light. It is one of several pieces made by artist Sam Well, and will be displayed in a Bordeaux gallery over the next few months.
'What happens to a barrel after the chateaux finish with them is a whole story in itself,' says Hardillier. 'We sold on 55,000 barrels last year from our warehouse in downtown Bordeaux, and are committed to recycling. A three year old barrel goes almost always to alcohol producers, such as whiskey or bourbon, while after five years they might go to port houses. Once they hit 10 years, when they can no longer be used for storing liquid, then they tend to go to interior designers, or to artists like Sam.'
He pauses. 'When we started this business, it was a simple financial product. But the barrels have a life of their own.'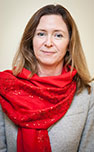 Columnist Introduction
Jane Anson is Bordeaux correspondent for Decanter, and has lived in the region since 2003. She is author of Bordeaux Legends, a history of the First Growth wines (October 2012 Editions de la Martiniere), the Bordeaux and Southwest France author of The Wine Opus and 1000 Great Wines That Won't Cost A Fortune (both Dorling Kindersley, 2010 and 2011). Anson is contributing writer of the Michelin Green Guide to the Wine Regions of France (March 2010, Michelin Publications), and writes a monthly wine column for the South China Morning Post in Hong Kong, where she lived from 1994 to 1997. Accredited wine teacher at the Bordeaux Ecole du Vin, with a Masters in publishing from University College London.
Click here to read all articles by Jane Anson>>
- Follow us on Weibo @Decanter醇鉴

and Facebook

for most recent news and updates -
All rights reserved by Future plc. No part of this publication may be reproduced, distributed or transmitted in any form or by any means without the prior written permission of Decanter.
Only Official Media Partners (see About us) of DecanterChina.com may republish part of the content from the site without prior permission under strict Terms & Conditions. Contact china@decanter.com to learn about how to become an Official Media Partner of DecanterChina.com.