You might not think that a former vaudeville theatre in New York's Lower East Side could have a lot in common with an (almost) unmarked glass-fronted laboratory in Catusseau, Pomerol, but you'd be surprised. You would walk past both of them without a second glance, and yet both are owned by legendary figures in their industries and are responsible for some of the most iconic productions of recent years.
The first one, at 80 Clinton Street, hides behind its battered steel door the cavernous studios of J Ralph, the multi-award winning yet totally self-taught music producer and composer who has written songs with and for everyone from Carly Simon to Scarlett Johansson. It's not a million miles to leap from music producer to wine consultant, and Michel Rolland; a similarly go-to name for ambitious people looking to create something remarkable. His tiny laboratory in Pomerol, which he started in 1973 with his wife Dany and moved to the current site in 1997, is on an unassuming street in a barely-there hamlet, and yet holds every bit of the same mystique to wine lovers as the Clinton Star studio does for music industry insiders.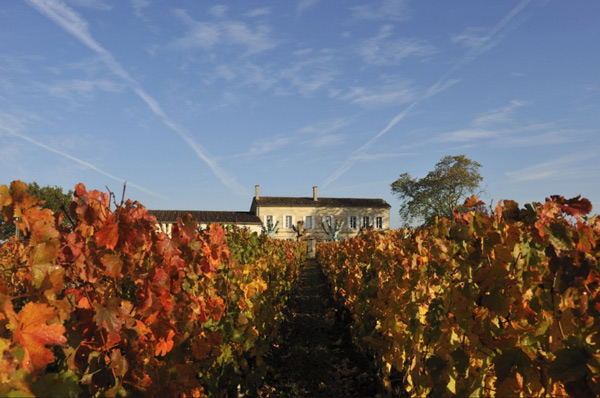 I was almost prevented from going there last Thursday because of the French air traffic control strike as I had a plane to catch to London, but the French unions very kindly called off their strike a few hours before my deadline, and I was able to drive over to Pomerol for a vertical of L'Eglise Clinet.
It was the second vertical in a week, as I had just finished up a fascinating tasting at Chateau Duhart Milon in Pauillac. Both were structured in a way that was too irresistible to resist – older vintages set against more recent ones, with a notable gap in between to highlight changes in the wines that came not only from weather patterns and ageing but from significant investments in the vineyard and cellar from increased density of plantation to smarter use of new oak.
These properties are near perfect reflections of their respective appellations. Duhart Milon is nearly 190 acres (76 hectares), which makes it fairly typical of Pauillac, while l'Eglise Clinet is barely a sneeze in the corner of Duhart; coming in at a Pomerol-friendly 10 acres (4.4 hectares). But despite the size discrepancy, the two have similarities. L'Eglise Clinet had its star years in the mid 20th century, but fell into disrepair in the 1970s before shooting out of a canon with Durantou's work over the past decade. And Duhart has been famously overshadowed by its big brother Lafite for many decades, before firmly reasserting its own identity in recent years. And if you'd like me to stretch the point, both are known for being closed and tannic when young ('Duhart doesn't tend to smile until after its first decade,' says winemaker Charles Chevalier while Durantou described his wines as being 'undrinkable for at least the first year in bottle').
The Duhart vertical had a full 20 year gap between its two set of wines; we tasted the 1988 to 1990 and then the 2008 to 2010. L'Eglise Clinet was showing a smaller five year gap, with the wines 1995 to 2000, and then 2005 to 2010. Even this was fitting – in smaller areas such as Pomerol, changes in the vineyard can take place more quickly than in vast Left Bank estates, meaning that the effect in the final glass can be equally read more swiftly. The other effect of a tiny estate is, of course, a limited production of wine – perhaps why, although the miraculous 2010 vintage at Duhart Milon shows clearly that this property is deservedly having its moment, it is L'Eglise Clinet that gets the kind of adulation that music lovers reserve for rare-edition vinyl, and why going to the tasting felt like getting behind the doors at J Ralph's Manhattan studios.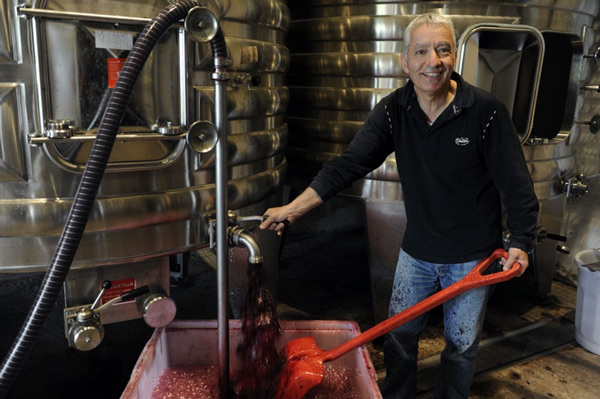 L'Eglise Clinet is owned by Denis Durantou, a man who looks like a literature professor at an Ivy League college and unassumingly sets about makes one of the greatest wines in Bordeaux. He's a coil of energy, obsessive about detail. He questions his own methodology at all times, bouncing questions off Rolland as we tasted through the range, refining parameters, clearly open and interested in the wider wine world.
The oldest plots in L'Eglise Clinet vineyard are from 1935, planted by Durantou's grandfather, and are a mix of Cabernet Franc and Merlot, used for his massal selection programme, harvested together and co-fermented. Plants are around 15% Cabernet Franc in the vineyard, although he uses less and less of it in the main wine, with planting density upped to around 8,000. The main changes since 2000 have come in the cellars – he now practises less racking (which before was every three months, now every six months as he prefers a more reductive aging, with healthy sulphur levels and less oxygen ingress). The wines remain in oak for less time than before, but the proportion of new oak has been raised (until the mid-1990s, L'Eglise Clinet used just 30% new oak, mainly because money was too tight to do otherwise). 'I control the details much better than before. And if I don't know something, I don't do it. So no punching down, no malolactic in barrel. I can't be everywhere at the same time, and I believe in controlling things as much as I can – so don't want to put complicated procedures in place that my teams will have a difficult time carrying out in my absence'.
It was fascinating divining the effect of these changes in the glass, and this style of 'before and after' vertical is one of the most useful exercises you can find for getting under the skin of an estate. But what it revealed most clearly was the sheer joy and skill in winemaking that Durantou displays, which is why the real joy for me was not the magisterial 2000, 2005, 2009 or 2010 vintages, even though they will be fought over by collectors, and deservedly so. The real thrill lay in a wine that showed how, even in smaller vintages, L'Eglise Clinet can touch perfection.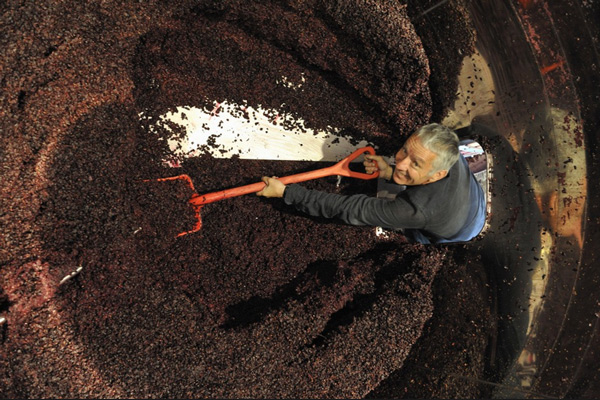 The wine to try…
L'Eglise Clinet AOC Pomerol 2008
The harvest lasted from October 1 to 8 October, the latest at this estate until 2012. New oak stands at 80%, but is more than balanced by the fruit. This is stunning from the off. It is still almost as young and pure as it was during the primeur tasting, but has gained in stature, a full meal with chewy tannins that are powerful and mouth-filling yet light and playful. Butterscotch, cinammon rolls, smoked cumin, charcoal, juicy blueberries and blackberries, coffee, liquorice. The texture is silky and it's honestly hard to see what's missing – perhaps not as powerful as the 2010, but so elegant and fine. Great combination of power and lightness that every winemaker talks about but few deliver. Surpasses the vintage by so far, and price-wise this is available for less than one third of the 2009 or 2010, and for me gives almost more pleasure for being such a surprise (around £750 in bond for a case of six compared to around £2500 for the 2010). It's going to run and run. 19.75/99 Outstanding. Drink 2018-2050.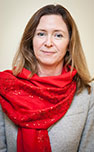 Columnist Introduction
Jane Anson is Bordeaux correspondent for Decanter, and has lived in the region since 2003. She is author of Bordeaux Legends, a history of the First Growth wines (October 2012 Editions de la Martiniere), the Bordeaux and Southwest France author of The Wine Opus and 1000 Great Wines That Won't Cost A Fortune (both Dorling Kindersley, 2010 and 2011). Anson is contributing writer of the Michelin Green Guide to the Wine Regions of France (March 2010, Michelin Publications), and writes a monthly wine column for the South China Morning Post in Hong Kong, where she lived from 1994 to 1997. Accredited wine teacher at the Bordeaux Ecole du Vin, with a Masters in publishing from University College London.
Click here to read all articles by Jane Anson>>
- Follow us on Weibo @Decanter醇鉴

and Facebook

for most recent news and updates -
All rights reserved by Future plc. No part of this publication may be reproduced, distributed or transmitted in any form or by any means without the prior written permission of Decanter.
Only Official Media Partners (see About us) of DecanterChina.com may republish part of the content from the site without prior permission under strict Terms & Conditions. Contact china@decanter.com to learn about how to become an Official Media Partner of DecanterChina.com.