'All the best terroirs in France have been discovered,' Cyrille Bongiraud explains, offering a glass of his Serbian wine, made from the Vranac grape. 'They are either taken or inaccessible in terms of price. So when we wanted to make our own wine, we spent several years looking for an equivalent terroir in other parts of Europe.'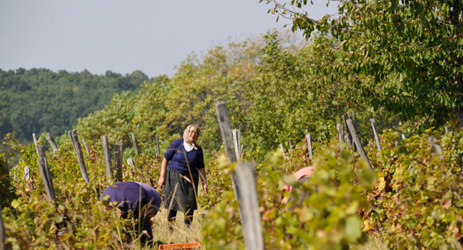 Bongiraud has spent much of his life with his hands in the famous soils of France. Over the years, he has consulted for countless iconic estates, from Domaine de la Romanée Conti to Comtes Lafon and Zind-Humbrecht. At one point his consultancy counted 200 estates in France, the US, Spain and Italy, and he founded still-highly successful groups to study and protect terroirs in both Burgundy and Alsace. Today he works alongside his wife Estelle, whose great aunt was Mother Superieur at Burgundy's Hospices de Beaune, and who worked on her family estate in Chorey-Les-Beaune before joining her husband's work.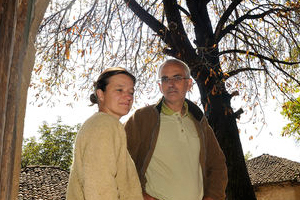 'We helped others understand the fragility of good terroir, and we wanted invest in a project of our own,' she says, taking a large sip of the opulently powerful red. They found what they were looking for in Serbia, in the winemaking village of Rogljevo in the northeast of the country. The soils here are pure limestone, a soil type that guards water like a jealous teenager, and ensures low hydric stress for the vines – important in a continental climate where the summer heat climbs up to 40ºC degrees, and winters can drop to minus 30ºC.
Rogljevo is one of three neighbouring villages – Smedovac and Rajac being the other two – where 300 wine cellars were built in 19th century. At the time, the wine was largely sent to France, which was suffering from severe shortages due to the crippling vine disease Phylloxera. Desperate to make up the shortfall, the French government relaxed wine import rules – with the result that where just 0.2 million hectolitres of wine came into France in the 1860s, during the 1880s that figure reached 10 million hectolitres. A railway was constructed during the reign of Napoleon III to ease transport of the wines between Rogljevo and Bordeaux, although once the crisis was over, the rules were tightened again and imports dried up.
More usually today, it is France exporting its wine and winemaking expertise, sprinkling its Gallic magic over foreign vines. Michel Rolland, perhaps the world's most famous flying winemaker, has over 100 clients on five continents. Not far behind him are French names such as Stéphane Derenoncourt, Hubert de Bouard and Denis Dubourdieu.
But everywhere you look in the world of wine, France is there. Most of the big French wine families have successful interests overseas – from Jacques Lurton in Argentina and Australia, Moet Hennessy in California, Bruno Prats in Chile, Lafite-Rothschild in China. There are an estimated 75 to 100 French projects producing wine abroad. And that's without starting on the French architects building wineries overseas, French barrel makers exporting their oak casks.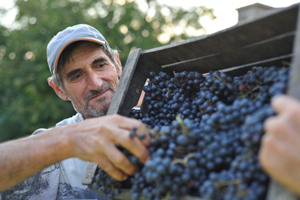 The winemakers are largely attracted by relaxed vinification rules compared to the French appellation system, good land values and high profit potential. And, as the Bongirauds point out, the chance to make great wine while also making a difference to the economy of a region.
The 19th century wine export business in Rogljevo brought lots of money to the region, as attested to by the fine stone buildings that line the village streets, but it slipped into obscurity under the Communist years, when growers lost the right to make wine. The Burgundy barrels that Bongiraud has brought back here are the first to pass over the cobbled streets for over 70 years, but things are slowly stirring again. 'Eastern Europe has the best terroir outside of France, and a similar history of winemaking stretching back 2,000 years, but it had been largely forgotten. We first began working here in 2003, and in 2007 we closed the laboratory in Burgundy and moved to Serbia full time'.
The result is Francuska Vinarija, not just a winemaking but a social project, where the Bongirauds make wines with seven villagers who own the vines and help make the wines. They have one winery in common, and do joint marketing.
Everything is organic, as the climate means vine disease is practically non-existent, and the winemaking charter has been certified by organic body Ecocert. Sulphur usage is kept to a minimum, as is racking, fining and filtration. Both alcoholic and malolactic fermentation are started naturally, with no addition of yeasts or bacteria, and enamel vats are used for winemaking instead of stainless steel, to avoid overly reductive flavours. The cellars are half-underground, and all work is done by gravity. Yields are low – usually 20-30 hectolitres per hectare – because there is no rain from May to harvest.
There were 400 hectares of vines here in 1900, but just 60 hectares today. 'Winemaking in the region dates back to the 3rd century,' says Bongiraud, 'but so much heritage and know-how had been forgotten. We are trying in a small way to recapture that knowledge, but 90% of the former vineyards around the area are still abandoned. The villagers don't want to sell their land to us, because it is not considered honourable to do so in the local culture. So we rent from them, and work in partnership.'
'Terroir is my passion, and the notion of reviving a forgotten treasure was irresistible. We sell the wine entirely outside of Serbia, as the market is difficult there, and perhaps the fact that we are French gives some reassurance to our clients. But the wines speak for themselves. Even in the heat, there is never any blockage of vine growth, because the terroir is so good. There is a natural water source at 40 metres, and the soil regulates its uptake. Without this, it would be impossible to make wine in the heat. But with it, winemaking is so natural, it's impossible to believe that it ever went away.'
Wines to Try: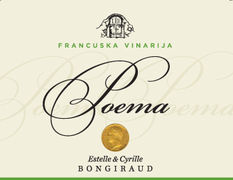 Francuska Vinarija Poema 2009
Made from old vine Riesling from 15 to 50 years old, with local grapes Tamjanika blanc and Muscat Ottonel Gracevina all planted on limestone, this is round and ripe on nose, but there is a good twist of acidity on the palate. Aged on the lees for one year, with gentle oxidation during the ageing, to better protect it once in bottle at these low sulphur levels (just 30g in total). The minerality sings from the first sip, with an almost saline touch on the finish. (€14)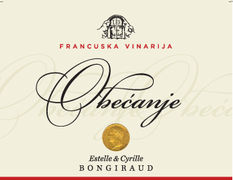 Francuska Vinarija Obecanje 2009
The name means 'promise' in Serbia, and this wine, from the Gamay petit grains grape, stands testament to the history of winemaking in the area, as Gamay plants were given to Serbia in 19th century by the French who moved there during Phylloxera. A striking purity of fruit, some clear white pepper spice and lush redcurrant and bilberry fruit, with subtle acidity. Easy drinking but truly refreshing. No oak, and low sulphur, so this is all vivacity, no cooked side to the ripe fruit. (approx €16)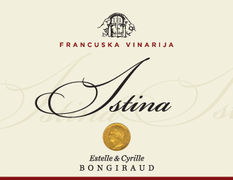 Francuska Vinarija Istina 2012
The name this time means 'the truth'. This uses Vranac and Burgundac, originally from Macedonia, grapes that are opulent and rich in their homeland, but here in Serbia, a little further to the north, there is more freshness. This is still a rich, deeply tannic wine, with tight dark fruits and a pleasantly rustic power to the body. You might not be able to tell where this comes from if tasting it blind, but you would know it comes from somewhere with a heart. (€20)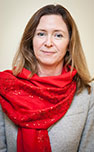 Columnist Introduction
Jane Anson is Bordeaux correspondent for Decanter, and has lived in the region since 2003. She is author of Bordeaux Legends, a history of the First Growth wines (October 2012 Editions de la Martiniere), the Bordeaux and Southwest France author of The Wine Opus and 1000 Great Wines That Won't Cost A Fortune (both Dorling Kindersley, 2010 and 2011). Anson is contributing writer of the Michelin Green Guide to the Wine Regions of France (March 2010, Michelin Publications), and writes a monthly wine column for the South China Morning Post in Hong Kong, where she lived from 1994 to 1997. Accredited wine teacher at the Bordeaux Ecole du Vin, with a Masters in publishing from University College London.
Click here to read all articles by Jane Anson>>
- Follow us on Weibo @Decanter醇鉴

and Facebook

for most recent news and updates -
All rights reserved by TI Media Ltd. No part of this publication may be reproduced, distributed or transmitted in any form or by any means without the prior written permission of Decanter.
Only Official Media Partners (see About us) of DecanterChina.com may republish part of the content from the site without prior permission under strict Terms & Conditions. Contact china@decanter.com to learn about how to become an Official Media Partner of DecanterChina.com.