It's been one year to the day since the papers were signed on November 8, 2012, and Chateau Calon Ségur passed out of the hands of the Gasqueton family.
There are always rumours of sales in Bordeaux. Usually they turn out to be untrue, or at least never reach completion. But when I received a letter from Helene de Baritault Carpia, a few months after her mother's Denise Gasqueton's death, asking that we refrain from suggesting Calon Ségur was to be sold, I was surprised, as I can categorically say that I had never written that this Saint Estèphe Third Growth was on the market.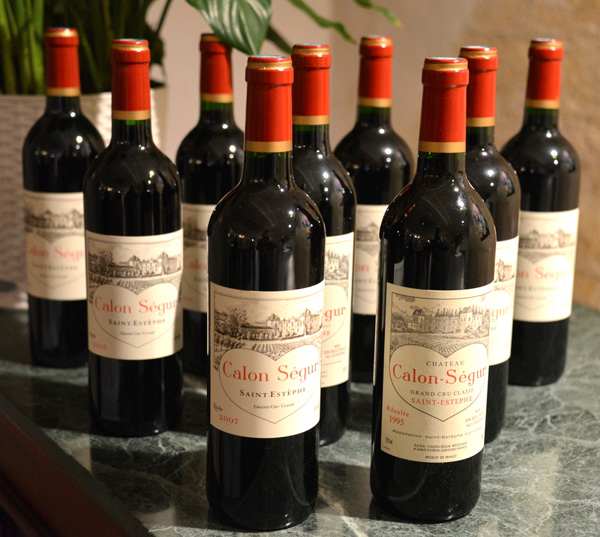 Certainly, pretty much every local wine merchant that I spoke to was convinced that it would be, but I had heard Helene say how much she wanted to carry on her mother's work, and believed her that it would stay in the family. But taxes, and inheritance issues, in the end forced her hand. Reportedly it was the extended family wanting their share of the inheritance that eventually meant the sum of money she would need to buy out their part of the €170 million estate was just too onerous. You can imagine that buyers were circling, but she chose to sell to a French insurance company, Suravenir. The deal was almost certainly negotiated through a company much closer to home – Videlot, owned by the Moueix family of Chateau Petrus, who took 5% of the new ownership structure. Even one year on, I am told that Helene still comes in to the estate, and has a desk and a computer in the offices.
Calon is one of those few properties in Bordeaux – perhaps Figeac, Haut-Bailly, Vieux Chateau Certan belong in the same category – that create a feeling of proprietorship in its fans, like they are the only ones to appreciate the quiet classicism, the guardianship of all that was great about claret in the days before over-charged oak and overly-ripe fruit. So it's no surprise that the opportunity to taste a vertical dating back to 1982 should have attracted quite so many journalists to the underground tasting room at Carré des Feuillants in Paris this week.
During the Gasqueton reign (which dated right back to 1894 and a Georges Gasqueton) this has been one of most secretive of all the classified estates in Bordeaux. Madame Gasqueton definitely studied at the JD Salinger school of public relations; no cosy press lunches, no public verticals, no publicity, no leeway for buyers or journalists if they turned up late for appointments.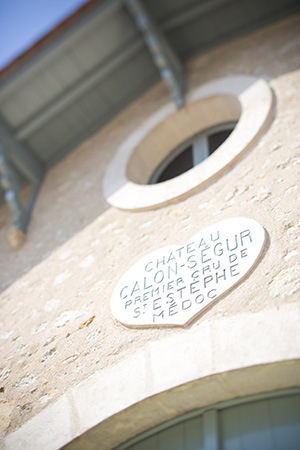 In many ways she was a product of her appellation, and Calon its most perfect reflection. Saint Estèphe sits in the quieter northern reaches of the Médoc peninsula. Seen as part of the 'big four' along with Pauillac, Saint Julien and Margaux, it is the furthest flung of them all, set along increasingly narrow and winding roads as the Médoc of vineyards and majestic chateaux merges soundlessly with the Médoc 'Profond' of waterways, fishing huts and empty stretches heading towards the ocean. Back in 1995, when her husband died, Madame Gasqueton began to slowly invest in the vineyard, improving the density from 6,500 to 7,000 vines per hectare. When technical director Vincent Millet arrived 2006, he speeded this process up dramatically first to 8,000 and nearing 10,000 today. 'We are still a little under the optimum density for a vineyard of this quality, but by 2018 we will be where we want to be,' says Millet.
As a case study of what Bordeaux as a region is going through right now, Calon is very interesting. The inflated rises of 2009 and 2010 across the (classified) board, followed by precipitous drops ever since, have unsettled many Bordeaux watchers – particularly when combined with the hot and cold Chinese market. Strategies are diverging all over the place, with the most high-profile example being Latour coming off the en primeur system. So what should Calon Ségur, a well-loved and relatively under-the-radar estate be doing? And should those of us who love this property be worried or reassured?
Suravenir, as president Jean-Pierre Denis was at pains to point out, is a cooperative insurance company, meaning that it doesn't have greedy shareholders to answer to. 'This is our first investment in vineyards, and we respect what Calon represents, and how it is so key to the history of the Médoc itself. We approach it with this spirit, but we are also aware that we have a lot of ambition for it, and are investing to realize that ambition.'
One thing we can be sure of is that with a scheduled investment of around €20 million over three years, for completion in 2017, there are going to be a few new things to watch.
In a nod to continuity, Denis was at pains to point out that many of the old team remain; most importantly Vincent Millet as technical director, who came to Calon in 2006 from his role in research and development at Chateau Margaux, and who has been responsible for the increased precision of recent vintages. Even the architect working on the chateau renovations is Alain de Laville, who has already worked at Calon for over ten years.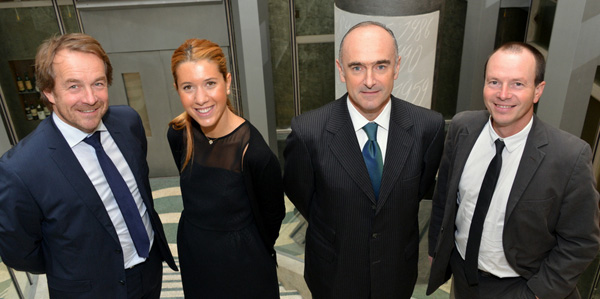 Laurent Dufau has been brought in as director, a long-term négociant at Ballande et Meneret (a company that itself is on the rise, making it into the top five Bordeaux exporters three times in the past three years). Dufau tells us that there are three main blocks of investment planned. First in the vineyard, with both the increased density, and work on the quality of the vines themselves. In July 2013 Millet created an onsite research and development department, aimed at understanding the DNA of each plant, and conserving genetic variety in the clones, particularly of Cabernet Sauvignon and Cabernet Franc, which together are routinely 80%-plus of the first wine. He is also looking at reducing vineyard treatments, and building up natural resistance of the plants.
In the winery, a new tasting room is nearly completed, and a new cellar will be ready by 2016. The barrel ageing room is to be doubled in capacity, ensuring the precision vineyard work is carried through to the cellar.
The third branch of investments is in marketing and branding, in which they include restoring the chateau itself (rooms for clients to stay overnight are planned for 2017). Labels are being finessed, and the estate's first ever website is on its way. But the area where the Dufau and Moueix influence will be most keenly felt is in restructuring of commercial relationships. Calon has, for a long time, had up to 100 négociants to distribute its wines. 'Many have just two or three cases, which is clearly nonsense for both sides,' says Dufau. 'But we are absolutely retaining négociants and the Place de Bordeaux as our only method of distribution. We don't even sell bottles direct to chateau visitors'. All of this sounds very sensible, and certainly reflects the general trend of chateaux right now. The theory is that a smaller number of négociants will work harder on the brand – but the danger is that they will overplay their hand. Currently Calon is one of the best distributed wines on the Place precisely because no one gets large amounts and so the desirability and mystery is kept high. This avoids large parcels of Calon Ségur being traded, and most of it lands in its final resting place. You just have to look at Lafite and China to see the danger of allowing too much wine ending up in the hands of a few buyers.
The other danger for consumers is that all of this is going to cost money. How long before Calon puts its prices up, and risks alienating all those loyal fans? But before looking forward, let's look back. The main event in Paris was a vertical heading back to 1982. The first thing to note is that Calon is not a sure-fire Old Faithful in every single vintage. The older years can be hit and miss. I didn't taste these particular years this week, but some of the widely great vintages like 1996 or 1990 I have found disappointing with Calon. But when they get it right, it's heaven. Consistency doesn't seem like an issue any more – you feel the influence of Millet particularly from the 2008 vintage. The 2009 both in the tasting and at lunch really showed its class, way too young, but full of smoky precision and off hand sexiness, while the 2010 was monumental, a beast, a 4D assault on your senses. Among my favourites, besides this no-brainer 09-10 combo, were the 1995 (cloves, liquorice and truffles), the 2005 (casis, percolating coffee, silky tannins) and the precise, elegant 2008. But it was the 1982, although without the power that some of its neighbours such as Montrose show with their 1982 today, that has stayed with me ever since. It had a wonderful blue cheese, crème caramel and black truffle aroma that crept up on you like a late night kiss. I drank every drop of it, and I'd like to bet you'd do the same.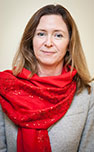 Columnist Introduction
Jane Anson is Bordeaux correspondent for Decanter, and has lived in the region since 2003. She is author of Bordeaux Legends, a history of the First Growth wines (October 2012 Editions de la Martiniere), the Bordeaux and Southwest France author of The Wine Opus and 1000 Great Wines That Won't Cost A Fortune (both Dorling Kindersley, 2010 and 2011). Anson is contributing writer of the Michelin Green Guide to the Wine Regions of France (March 2010, Michelin Publications), and writes a monthly wine column for the South China Morning Post in Hong Kong, where she lived from 1994 to 1997. Accredited wine teacher at the Bordeaux Ecole du Vin, with a Masters in publishing from University College London.
Click here to read all articles by Jane Anson>>
- Follow us on Weibo @Decanter醇鉴

and Facebook

for most recent news and updates -
All rights reserved by Future plc. No part of this publication may be reproduced, distributed or transmitted in any form or by any means without the prior written permission of Decanter.
Only Official Media Partners (see About us) of DecanterChina.com may republish part of the content from the site without prior permission under strict Terms & Conditions. Contact china@decanter.com to learn about how to become an Official Media Partner of DecanterChina.com.