The slow build-up of knowledge about Bordeaux for me began with the classic reference books to the region. I have a great debt of gratitude to Michael Broadbent for his Bordeaux Encyclopaedia, to David Peppercorn for Bordeaux, Stephen Brooks for People, Power and Politics, and to many others for their meticulously researched information, but it wasn't until I read Noble Rot by William Echikson that I really started to understand this place.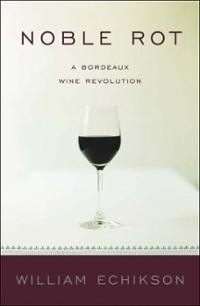 Echikson's book, published in 2004, provides a scurrilous, gossipy look at what happens behind closed doors in Bordeaux. It was banned in France for a time at the request of Lur Saluces, the then-owner of Chateau Yquem. Saluce's loss of the legendary Sauternes chateau to Louis Vuitton Moet Hennessy is detailed in the book, and not surprisingly he thought it not only unseemly but defamatory. It was published the year after I arrived in the region, and was essential bedtime reading not only for me, but for most of the chateaux owners I met. Not that any of them would admit to it, but they seemed to know an awful lot about the minutiae of Saluce's fights with Bernard Arnaud for people who had never picked up a copy of the contraband book.
I thought about Noble Rot again this week as I was reading the latest book to cause a stir (and, to date, one fresh defamation lawsuit) in the world of Bordeaux wine. This time around it is Vino Business, a French-language book written by investigative journalist Isabelle Saporta. In it, Saporta looks at various aspects of the French wine industry, and questions how far vested interests, powerful factions and historic anachronisms govern how things get done.
Unlike Noble Rot, this is not a look simply at Bordeaux; the author tackles plenty of worthwhile topics, from the use of pesticides in the vineyard to whether the body that governs French wine appellations, the INAO, is doing its job properly. But Bordeaux gets more than its fair share of pages, with topics ranging from the tension caused by increasing numbers of Chinese owners, to the fallout from the latest version of the Saint Emilion classification which saw Chateaux Pavie and Angélus promoted to the top ranking of Premier Grand Cru Classé A.
This is the section of the book that has been getting all the headlines, and certainly Saint Emilion does not come out of it very well; the impression is given of a closed world, feverish with back-biting and long-standing rivalries (sound familiar? Saporta makes sure no reader misses the point by explicitly comparing this small Right Bank town to Dallas; a viper's nest where a few powerful men wield their talent and their ruthless self-interest). Hubert de Bouard, owner of Angélus, comes in for some particularly harsh criticism in the book and is explicitly accused of having conflicts of interest in the set-up of the classification. You might remember that both de Bouard and Philippe Castéja, another Saint Emilion owner, have been named in an ongoing April 2013 lawsuit from three demoted chateaux claiming that the classification was 'rigged', a fact which may well have played a part in Saporta's research (she interviews one of the plaintiffs, Pierre Carle). Unsurprisingly, de Bouard has not reacted well, and is behind the defamation lawsuit launched last week against both the author and publisher of the book (Saporta told me that she waits for the outcome 'with serenity').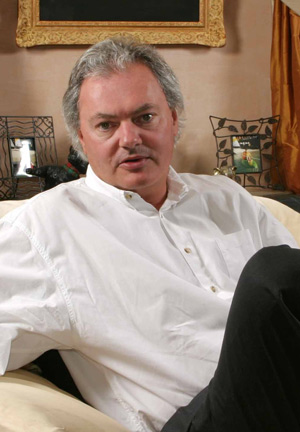 I should say at this point that I have a personal interest in this, as I am currently researching for a book on Angélus and Saint Emilion. And I have gone on record many times saying that Saint Emilion hardly helps itself – by constantly challenging the classification and taking very public aim at each other, the local winemakers do a superbly self-destructive job of making their message about everything but the wine. However, this part of the book is riven with inaccuracies and exaggerations about the processes behind the classification, which somewhat undermine Saporta's arguments.
For me, the most interesting and shocking parts of the book lay far away from this, and are to do with pesticides. Hardly a sexy subject, which is perhaps why these sections haven't been talked about as much, but it is something that directly affects drinkers far more than any infighting over Premier Cru Classés. The Champagne region comes in for harsh criticism for its industrialised approach to viticulture, with helicopters dispersing pesticides over the vines – Saporta reports that in 2012, 154 communes in the Marne region of Champagne had pesticides applied to the vines by helicopter – out of 635 communes within the appellation as a whole. In 2013, 1100 hectares in Burgundy's Cote d'Or were similarly treated – and all this despite studies carried out by the National Agricultural Centre (Cemagref) and the National Agronomic Research Centre (INRA) highlighting the inefficiency of this method of dispersal, with losses (ie with insecticides and pesticides hitting things other than their target) of between 70% to 90%.
Saporta's previous book was called Le Livre Noir de l'Agriculture (The Black Book of Agriculture), about – among other topics – the dangers of intensive farming and the resulting pollution. Perhaps because she is more knowledgeable on this topic, I found these parts of her book far more fluent and moving, particularly the chapter on victims of pesticides, where she interviews vine workers such as Marie-Lys Biveyran, daughter of a cellar master and part of a long-term family of agricultural workers. Her brother died aged 47 from a cancer that, she believes, was brought on by the application of pesticides in the vineyards where he worked in Listrac Médoc. 'He didn't smoke, he didn't drink, but his job was to apply the treatments, which exposed him on a daily basis to dangerous chemicals'. She is currently fighting for the recognition of these types of cancer as an occupational disease, making it easier for insurance claims and legislative recognition in terms of workplace safety – forcing her brother's former employers to reveal which chemicals he was exposed to, asking locals in Listrac to have their hair analysed for traces of pesticides, generally trying to ensure that the often silent agricultural workers are given a voice. This is a subject that is rarely talked about explicitly, and it may well be that a little sprinkle of Dallas was what was needed to draw people in to hearing the really important message in this book.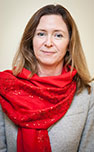 Columnist Introduction
Jane Anson is Bordeaux correspondent for Decanter, and has lived in the region since 2003. She is author of Bordeaux Legends, a history of the First Growth wines (October 2012 Editions de la Martiniere), the Bordeaux and Southwest France author of The Wine Opus and 1000 Great Wines That Won't Cost A Fortune (both Dorling Kindersley, 2010 and 2011). Anson is contributing writer of the Michelin Green Guide to the Wine Regions of France (March 2010, Michelin Publications), and writes a monthly wine column for the South China Morning Post in Hong Kong, where she lived from 1994 to 1997. Accredited wine teacher at the Bordeaux Ecole du Vin, with a Masters in publishing from University College London.
Click here to read all articles by Jane Anson>>
- Follow us on Weibo @Decanter醇鉴

and Facebook

for most recent news and updates -
All rights reserved by Future plc. No part of this publication may be reproduced, distributed or transmitted in any form or by any means without the prior written permission of Decanter.
Only Official Media Partners (see About us) of DecanterChina.com may republish part of the content from the site without prior permission under strict Terms & Conditions. Contact china@decanter.com to learn about how to become an Official Media Partner of DecanterChina.com.