Jane Anson talks to estate agents worldwide about the state of Chinese investment in vineyards - and how a new law in China could change things.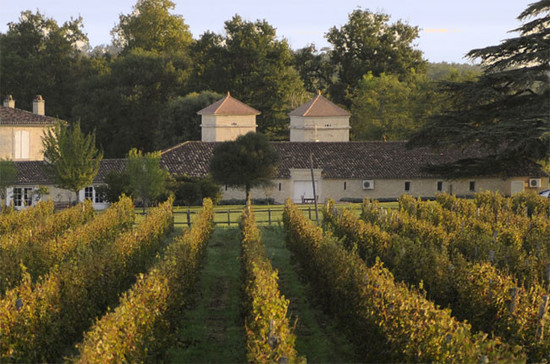 January saw the usual announcement of a Chinese property purchase in Bordeaux. This time it was Domaine de Bellair in Castillon Côtes de Bordeaux to Golden Field, a food and drinks company based between China and Taiwan. A few months earlier it was Domaine de Corteillac in Bordeaux Superieur to Daohe Wine and Spirits, a Chinese conglomerate with a wine and spirits subsidiary.
The company that seems to be racheting up these sales, MSB Christies International Real Estate in Bordeaux, estimates that these two purchases bring the number of chateaux in the region under Chinese ownership to somewhere around 160, which seems to me either about right or slightly low.
There are of course Chinese investors in the rest of France, although in significantly smaller numbers. The Cognac brand Menuet was purchased in 2012 by Xiangzhong Yang (who three years later also bought Domaine du Breuil, a hotel in the region). In Burgundy, there have been several small investors and joint-ventures but the most high profile has been Louis Ng, the 60-year-old Hong Kong COO of SJM Holdings, who bought Château de Gevrey-Chambertin on the Côte de Nuits for a reported US$10 million, also back in 2012.
In January 2015 the first Chinese purchase in the Languedoc was reported in the form of Chateau la Bastide in the Aude department, which went to HBC International Wine Assets Management, a company based in Beijing and Hong Kong. In 2015, Domaie des Pialons in the Cotes du Rhone village of Séguret was bought in a joint-venture purchase by Jack Zhang, an importer based out of Shanghai, and a French negociant house Clovis Wines. It was the second joint venture after Domaine Bouche in the Rhone in 2012, again with a local merchant.
A Knight Frank Global Vineyard Report from 2014 (the most recent one they have produced) found that Chinese buyers were also increasingly active in the US, New Zealand and Australia. In 2014 an Adelaide-based wine consultant Stephen Strachan estimated that half of all recent Australian winery sales had been to Chinese residents, mainly in Barossa but also Margaret River, Yarra Valley and McLaren Vale.
The Knight Frank report backs this up, noting that Chinese investors make up the largest set of overseas buyers in both Napa (Silenus Vintners, parts of Sloan Estate and Quixote among them) and the Barossa Valley (Yaldara, 1847 and Reis Creek to name a few), and the second largest in Marlborough (Castlebrae Farm, Awatere, Otuwhero among others). Italy has also proved attractive. In September 2014 the Casanova la Ripintura estate in Chianti was sold to a Chinese businessman You Zi Zhu, taking the percentage of overseas members of the Chianti Classico Consortium to 15%, but the first from mainland China. Reportedly this was a few months after another Chinese businessman bought the Poggio Romita estate also in Chianti Classico.
But is all of this about to change? New laws that came in at the start of 2017 have significantly tightened up the laws governing money being taken out of China.
The State Administration of Foreign Exchange (SAFE) that acts as currency regulator released a statement on December 31st that said it specifically wanted to close loopholes exploited for purposes of money laundering and illegally channelling money into overseas property. In an attempt to clamp down, SAFE has added extra requirements for Chinese citizens looking to convert yuan into foreign currencies.
To legitimately take money out of China an application must be made to SAFE, usually through a bank, to show proof of income taxes paid in China. This is to stop too much money leaving the country at one time, so diminishing foreign reserves and causing a further drop to the value of its own currency (the timing with Trump's arrival in the White House and his hostile comments about China's currency manipulation is almost certainly coincidental but will have added to the pressure to comply). The personal limit in China for money transfers is US$50,000 annually and that figure has remained unchanged – but the many work-arounds for getting more out have become significantly more restrictive.
According to a Bloomberg Intelligence report, around US$672 billion flowed out of China in from January to November 2016, much of which went into residential property markets around the world. Goldman Sachs gave this number as US$1.1 trillion from August 2015 to November 2016, during which time the renminbi devalued by just under 10% against the dollar.

Anyone transferring money out of China now must pledge that it won't be used for overseas purchases of property (this has long been true but previously they didn't have to sign a pledge). They must give detailed accounts of how the funds are going to be used and the timings, and will be held liable for sticking to the stated plans. Violators will be banned for any foreign exchange for three years.
So what impact will all of this have? Vineyards aside, plenty of property agencies are bracing for impact. The Chinese overtook Canadians to become the biggest foreign buyers of US homes in 2015, spending a total of US$28.5 billion. But many imagine that it is the middle to high income Chinese that will be most affected. Of the three Chinese vineyard owners or managers that I spoke with in Bordeaux, none have come across any issues so far, and do not expect any change in demand from buyers in the near future.
'At this stage we are waiting to see what the impact is,' Michael Bayne of Christe's International in Bordeaux said. 'It is purely speculative to discern what is going to happen, although we expect residential property to be affected more than vineyards. For the coming year, most clients have already taken their money out of the country in anticipation of this, so they are less sensitive to the new rules. If there are issues we expect to see them from 2018'.
And before we worry too much for the Bordelais estate agents, there have been other vineyard purchases this month. In the northern Médoc a Cru Bourgeois property was sold from one French family to another (I am not allowed to say which one yet but don't worry, it's a sizeable estate but nothing that is going to cause a commotion), and I know of at least three other sales pending to American or eastern European buyers.
And further prospective buyers might be interested to read one particular statistic within the Knight Frank 2014 report. In the 12 months leading up to its publication, investments in fine wine brought at 3% ROI on average. A 'lifestyle vineyard' as they put it, saw returns of 4.5%.
Translated by Sylvia Wu / 吴嘉溦
All rights reserved by Future plc. No part of this publication may be reproduced, distributed or transmitted in any form or by any means without the prior written permission of Decanter.
Only Official Media Partners (see About us) of DecanterChina.com may republish part of the content from the site without prior permission under strict Terms & Conditions. Contact china@decanter.com to learn about how to become an Official Media Partner of DecanterChina.com.