CH'NG Poh Tiong's column: Zuo Wang
I used to be Wine Trainer for the French Sofitel Group of hotels in China. Even before that, whenever I had the opportunity to speak to people about wine, I jumped at the opportunity. It was a privilege and pleasure to be able to pass on some of my experiences to young people because they carry the weight of the industry on their shoulders.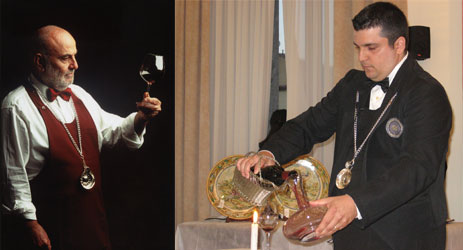 I almost always began the training sessions with this opening remark.
'If you don't like serving people or regard service as being subservient, then you should seriously consider changing jobs. Otherwise, if you continue doing what you do, you won't be fair to your employer, nor to your guests and, perhaps most of all, to yourself.'
What I say has less to do with wine but everything to do with service.
The blunt message delivered I, however, would remind participants that 'if you enjoy your work and display dedication, there will be many opportunities to advance your career.'
I then added this additional encouragement.
'Providing a good wine service is worthy of respect. And you should carry out your duties with pride and exemplary professionalism'.
I also told my trainees that a good sommelier is part of the teamwork of a restaurant, not separated from the other staff. In other words, the sommelier is married to the restaurant, not divorced from it.
As such, everyone working there, whether waiter, sommelier or restaurant manager, should always regard their workplace as if it were their home. That way, when they see someone walking into their 'home' it would be most natural to greet the stranger (or returning customer), 'Welcome to our restaurant'.
When this idea of one's workplace being likened to one's home becomes embedded in the collective imagination, guests are assured of a warm environment and a memorable dining experience.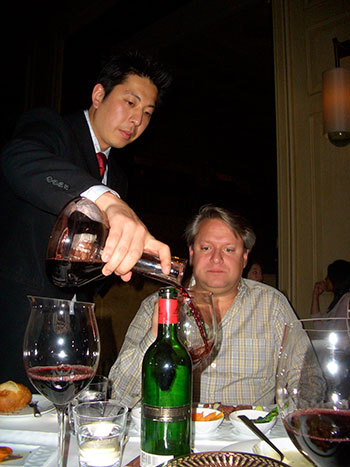 In all my years as a wine writer or educator I've discovered that teaching people about the different types of wines and their various characteristics is probably the easiest part of the job. After all, even without the trainer, there is floating out there oceans of information that a sommelier, wine lover, wine student, even a wine writer can trawl free of charge from the internet.
Having a good work or service attitude is more difficult to teach. It has to be cultivated and cannot be transmitted alone in the pages of a book or through a lecture.
I always tell my trainees that being knowledgeable in wine cannot be more important than providing a good service. We have to recognize that, at the end of the day, a sommelier's work is to provide a satisfying service which is even more important than displaying wine knowhow.
Let me elaborate.
If you possess great wine knowledge but was arrogant to your customers, do you think they will return to your wine shop or restaurant? On the other hand, if your wine knowledge was not as good as it can be but you are courteous, helpful and obliging, your customers will be more than very happy to visit your shop or restaurant again.
The worst kind of sommelier is the prima donna, someone who thinks he is a superstar and that customers are so lucky to be served by him.
Three years ago, I was on the receiving end of such ridiculous service by a French sommelier in a Michelin 1-star restaurant in Barcelona.
After being seated and handed the menu, the service staff asked 'Would you like to have an aperitif?'
'May I see the wine list?' I wondered.
Fifteen minutes pass (I tend to be infuriatingly patient), and as nothing approaching a scrap of paper had materialised, I highlighted to another passing staff 'I still have not got the wine list'.

In the first place I should point out that there were only five or six occupied tables in the restaurant. And two or four people on each of them. It was, therefore, not a very busy night.
In spite of the fact that I am generally quite patient in a restaurant, patience must still have its limits. Another five minutes later, I blurted to the original staff who sat me down twenty minutes earlier, 'How long will it take to be shown the wine list!'
'I am sorry but I am not the sommelier. Only he can bring you the wine list.'
The mystery was solved but the situation is so absurd. Surely, showing the wine list and the menu can be done by anyone working in the restaurant. Instead, some of the staff had their own territory which each guarded jealously. Their respective territory was more important to them than the needs of the customers.
When I was finally shown the wine list by the French sommelier and ordered the delicious Champagne Moncuit Grand Cru Blanc de Blancs Vieilles Vignes 1998, it was approaching thirty minutes after first arriving at the restaurant. Aperitif? It was closer to digestif.
The result of all that waiting was because of the dictatorial and monopolistic claims the sommelier exercised over the wine list, the wines, and the wine service in the restaurant. Only our superstar sommelier was allowed to be involved in wine. Presumably, if he had a heart attack while working, all of us would have to be thirsty.
To complete the surreal experience, 'His Royal Highness in Wine' was volunteering wine information when all his talkativeness and boasting was not encouraged by me in the first place. But even though I did not care to speak to him (except to order the wines), he was trying to impress me with what he knew about the topic. His skin was even thicker than that of the Cabernet Sauvignon grape.
As far as the arrogant sommelier was concerned, customers who visit the restaurant were there to pay homage to his wine ego. Rather than him providing a service to satisfy our thirst for wine. If the sommelier had been more forthcoming with the wine list in the first place, I could have ordered another bottle of champagne.
Everyone would then be very happy, the restaurant, the staff, the champagne producer, and most of all, the customer.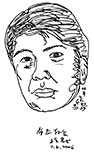 Columnist Introduction
A lawyer by training, CH'NG Poh Tiong also holds a Postgraduate Certificate with Distinction in Chinese Art from the School of Oriental & African Studies, University of London. He is an Honorary Ambassador of TEFAF – The European Fine Art Fair – Maastricht. CH'NG works principally as a wine journalist and is publisher of The Wine Review, the oldest wine publication in Southeast Asia, Hong Kong and China since 1991.
Click here to read all articles by CH'NG Poh Tiong>>
- Follow us on Weibo @Decanter??

and Facebook

for the latest news and updates -
All rights reserved by TI Media Ltd. No part of this publication may be reproduced, distributed or transmitted in any form or by any means without the prior written permission of Decanter.
Only Official Media Partners (see About us) of DecanterChina.com may republish part of the content from the site without prior permission under strict Terms & Conditions. Contact china@decanter.com to learn about how to become an Official Media Partner of DecanterChina.com.