CH'NG Poh Tiong's column: Zuo Wang
The idea of pairing wine with food starts not with 'Wine Pairing 101' but rather 'Wine Pairing 001'. Allow me to explain this universal truth.
You have, say, discovered what you consider the ultimate pairing in the world.
Something such as Dried 4-Head Abalone in Superior Sauce with a fully evolved, mature 20-year old Meursault, Chevalier-Montrachet, white Hermitage, Chateauneuf-du-Pape Blanc or Bollinger La Grande Annee 1990.
You recommend this inspired pairing to someone. Guess what, the person does not like the taste of wine. Game over!
That would unfortunately be the sad reality. But it's not even the worst case scenario because one day maybe the person may grow to like wine. The no-hope situation would be if the person you were trying to convince is actually allergic to wine. In that case, you can 'close shop' altogether.
That's what I mean when I say that pairing wine with food actually begins with '001' even before we consider '101'.
Put simply, all of us have to firstly like the taste of something before we consider how far we can explore that taste.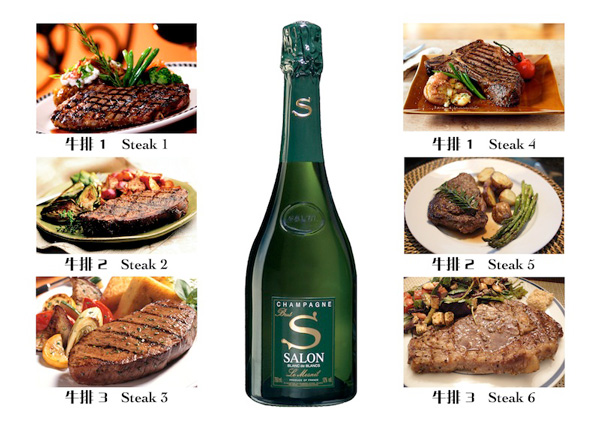 Somethings Just Don't Work
Growing up takes many facets. The easiest to spot is the physical side when a person grows taller and bigger (but, hopefully, not rounder). Physical growth can be seen. Mental or intellectual growth, on the other hand, cannot be viewed with the eye. It can only be determined by conversation and other forms of interaction with the person.
Maturity of one's taste buds cannot also be guaranteed.
I have posted two examples of pairings that just don't work. The first is raw oysters with a red wine, especially if that is full-bodiedor/and tannic red. A juicy piece of steak with a Blanc de Blancs champagne is also pointless.
I use these two examples of Western food to illustrate my point because some people think that Chinese food cannot pair with wine. Well, Western food, any food for that matter, will not pair either if the matching is a wrong one.
By the way, the next time someone says something ridiculous such as 'Champagne goes with everything', show her or him the picture of Salon with all that beef.
Soya Sauce & Salt
Although salt is, of course, also used in Chinese cooking, soya sauce is much more prevalent. Soya sauce does not only bring out flavours in the ingredients cooked with it, it also adds a taste dimension to the dish. As such, when pairing wine with Chinese dishes, take this added factor into consideration. Soya sauce has its own taste (not to mention that there are light, medium and rich soya sauces).
Also, because soya sauce is fermented, its taste and how it affects the taste of ingredients cooked with it, makes soya sauce considerably more complex than salt.
So, for example, while I prefer a creamy white wine with steamed doufu, if that doufu has been braised or stewed with soya sauce, I would then prefer a light- to medium-bodied red such as a three- to five-year old Alsace or Sancerre Rouge or five- to eight-year old Beaujolais Cru with the dish instead.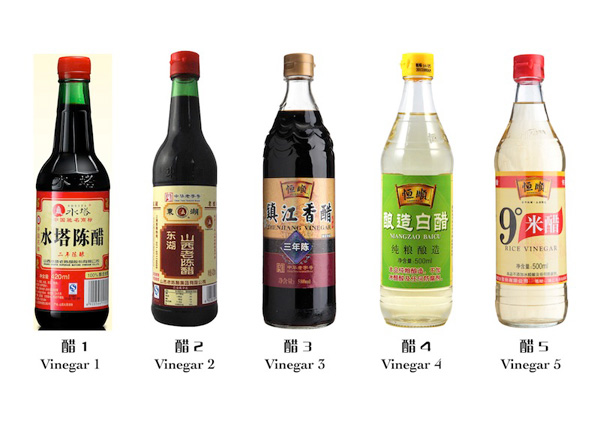 Forget About Vinegar (When Drinking Wine Anyway)
I love vinegar in my noodles and salads but it's the last thing you would want with wine. This very complex sauce destroys wine the way Mike Tyson demolished all his opponents when he was young.
Oyster Sauce is Pretty Horrible Too
I hate oyster sauce because almost 99% of it does not have any suggestion of the complex taste of dried oysters in them. In fact, I don't remember ever tasting a good oyster sauce. They are sweet, sticky and syrupy. At least while vinegar does not pair with wine, vinegar refreshes our palate. Oyster sauce just dulls it.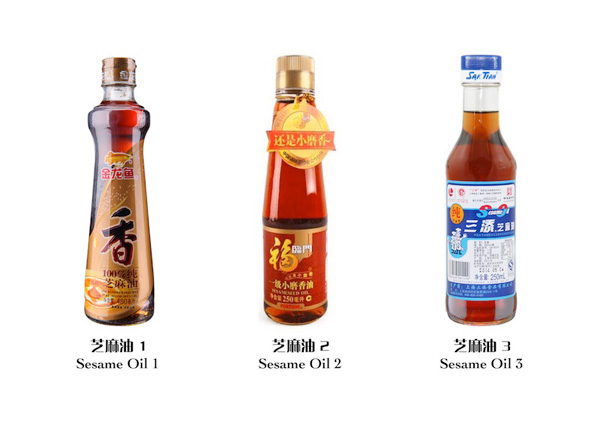 Sesame Oil Favours Red Wine & Aged Champagne
Sesame is one of the most aromatic oils used in cooking. You can smell it even before you taste it. Rich in taste and texture (olive oil, by contrast, is lighter), sesame oil has a smoky/bitterish/nutty flavour.
Sesame oil doesn't really work with acidic white wine which merely bounces off it. On the other hand a soft, round, creamy textured white is superb.
What sesame oil also favours is red wine, particularly if not tannic but instead, is smooth and caressing, the tannins completely evolved and resolved. Crispy skin roast chicken or pigeon with a dash of sesame oil is irresistible with a 15, 20 year old Volnay.
Aged champagne that reminds of apple cider aged in barrel and which has also become hazel nutty-ish also pair exceptionally with sesame-oil fragrant dishes. A 'Lo-Han' vegetarian dish floated with black fungus and dried black mushrooms would be heavenly.
Time Can Turn Things Around
Just because a wine does not pair with a dish now does not mean it won't. The lack of success could be because the wine is still too young. And it's not only red wine that needs time for the fruit and tannins to settle down. White wines and champagne, when young, can be too acidic and the fruit too tight and taut to deliver pleasure. Whether a Riesling, Swan Valley (in Western Australia) Verdelho, Grüner Veltliner, white Pessac-Leognan, Chablis and oak-fermented Chardonnay, 3 to 5 years, 5 to 10, and 10 to 15 years are usually wonderful 'windows' to open the bottles.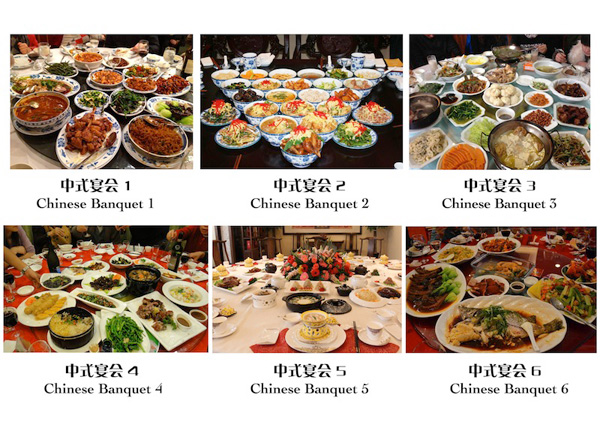 Chinese Banquet
A Chinese banquet is a dramatic panorama of dishes filling a table to its very edge. Sometimes, it looks more like a chaotic battlefield than a culinary paradise. Where does one start; how does one progress; and, what should we leave to taste at the end?
Not to mention that some dishes will get cold even before we have had a chance to taste them.
Like most of you, I enjoy several cold dishes on the table at the same time but having the hot dishes coming out all at once is like participants parading in a beauty contest. It's too much for the senses to cope in one go.
If you are so like-minded and prefer one, maybe two, dishes at a time, this, you may like to know is the best way to enjoy Chinese cuisine with wine. Indeed, it was the method I created and used when I started drinking wine 40 years ago.
Whenever I went to a restaurant, I order one or two dishes at a time.
When that one or those two dishes arrive on the table, I then ordered the next one or two dishes. Essentially, I engineered and controlled the situation to my wine needs.
I also selected the dishes so that they would pair with the champagne (left over from the aperitif or another new bottle) first; then with the lighter to fuller white wines; followed by lighter to fuller red wines; and, then, perhaps finally the dessert wine which I usually prefer to drink a glass on its own rather than to pair with desserts.
I also like, sometimes, to put the sweet wine at the end to pair with dishes such as Dongpo Rou with Mantou or with Dan Dan Mian.
I hope you will find my observations and suggestions in this column useful.
You have now passed Wine 001, 101, 201 and 301. In fact, you are now a 'Master of Wine Pairing'.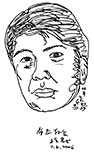 Columnist Introduction
A lawyer by training, CH'NG Poh Tiong also holds a Postgraduate Certificate with Distinction in Chinese Art from the School of Oriental & African Studies, University of London. He is an Honorary Ambassador of TEFAF – The European Fine Art Fair – Maastricht. CH'NG works principally as a wine journalist and is publisher of The Wine Review, the oldest wine publication in Southeast Asia, Hong Kong and China since 1991.
Click here to read all articles by CH'NG Poh Tiong>>
- Follow us on Weibo @Decanter醇鉴

and Facebook

for the latest news and updates -
All rights reserved by Future plc. No part of this publication may be reproduced, distributed or transmitted in any form or by any means without the prior written permission of Decanter.
Only Official Media Partners (see About us) of DecanterChina.com may republish part of the content from the site without prior permission under strict Terms & Conditions. Contact china@decanter.com to learn about how to become an Official Media Partner of DecanterChina.com.