Germany is a cool-climate wine producing region, mainly making white wines to be drunk chilled. German people are known in China for being rigorous about details and their meticulously honed craftsmanship.
Having such impression in mind, Chinese people tend to think that German wines are somehow 'high-end and cool'.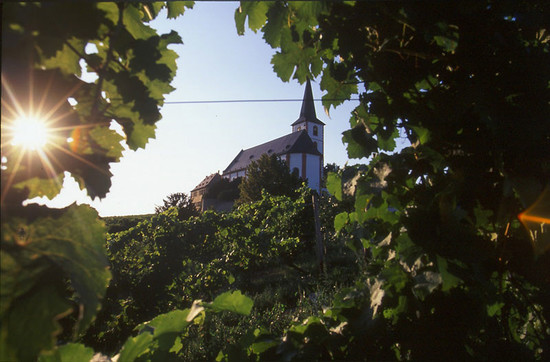 When I was studying oenology in France at the beginning of the 21st century, I started to pay attention to German wines.
'German people are spending more money on wines rather than beer,' said my professors in France. They think this is a great example to demonstrate the bright future of the wine industry.
Although during the same period, more Australian wines were sold in the UK rather than French wines, the wine industry didn't at all lose its faith. For them the UK market only moved from one wine-producing country to another, but Germany saw wines overtake another type of alcoholic beverage. These were my first impressions of German wines, as part of the ever-changing wine world.
I didn't have much chance to learn more about German wines in depth, before another wine boom hit China. Lead by Bordeaux Grand Crus, red wines dominated the Chinese market, and people paid little attention to German wines. Most of them were fortunate enough to avoid the notorious Liebfraumilch made by German producers lead by Blue Nun.
And so was I—the exciting discussions among international wine experts about Riesling's potential to pair with Chinese foods only left me in wonder: How can a white wine be so versatile that it can be matched with the incredibly diverse and rich selection of Chinese food?
Changing of my perception on German wines
Right after the 2013 ProWein, which was hosted in Dusseldorf, I finally had the chance to visit some German wine regions.
Possibly because I was so impressed by the scale and professional organization of ProWein, I was very excited about the trip; more importantly, I have gained a much deeper understanding on the incredible winemaking potential of the Riesling grape. No wonder the local producers said proudly: you can use Riesling to make any style of wine—except red wines.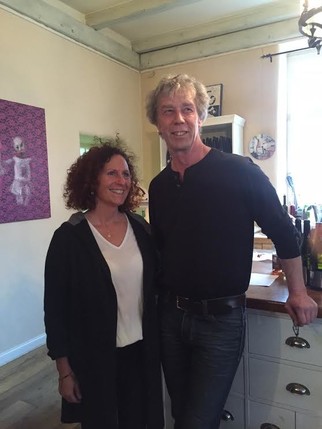 Since then, I always try to visit some German wine regions after the annual trade fair. On 15th March, the last day of 2016 ProWein, I followed DWI's media trip and visited the wine region Ahr in the far north of Germany.
With merely 560ha of vines, Ahr is one of the smallest among the 13 major wine planting areas ('Anbaugebiet') in Germany. The real excitement lies in the fact that Ahr is the most northerly wine producing region in the Northern hemisphere, and for every five bottles made in Ahr, four are red wines. I was certain I'll learn something new about German red wines during this visit.
The river Ahr is one of the tributaries of the river Rhine. Vines are mainly planted on the south-facing slopes of the valley, with latitude between 50-51 degrees. Believe it or not—this latitude is even more northerly than Harbin of Heilongjiang Province, and equals to Genhe, a city in the Daxinganling forest area in northeast China. But the average temperature in Genhe is only minus five degrees.
Fortunately, the Ahr river roughly runs east to west, which shields the vines from the cold north wind. The steep south-facing slopes, deep-coloured shale and volcanic rocks also help to accumulate heat and facilitate the early-ripening red grapes to grow in this area. 90% of the vines planted here are red grapes, including Pinot Noir, Blauer Portugieser, Dornfelder and early-ripening Fruhburgunder. The classic white varieties, of course, are Riesling and Müller-Thurgau.
The first chateau we visited was Paul Schumacher in Mariental. Besides running a 3.5ha vineyard, the Schumacher couple also run a diner which serves delicious local cuisine. They planted mainly red grapes, namely Pinot Noir. What really amazed me was the fact that they even tried to plant some Cabernet Sauvignon and Merlot. It was a shame that we didn't get to taste it.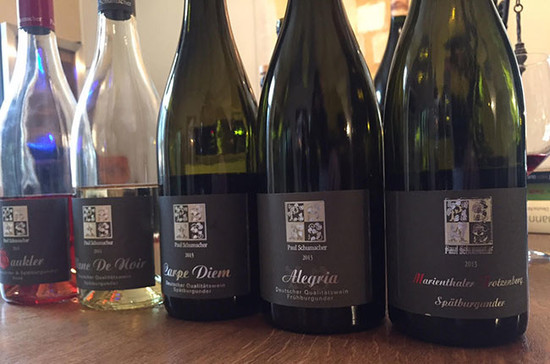 2014 Spatburgunder Blanc de Noir, Alc 11.5%
Qualitatswein Trocken
In cool-climate regions, the quality of wine depends on natural conditions, viticultural efforts, as well as winemaking skills. In the Ahr region, many winemakers would put aside some colourless free-run juice to make white wines, such as this one. This way they can enhance the density of the red wines, while adding a new product to their portfolio.
Tasting notes:
Light lemon in colour, with apparent cream and gingerbread nose; vibrant palate with good concentration and balance, very clean.
2013 Fruhburgunder Alegria, Alc 13.0%
Qualitatswein Trocken
The early-ripening Fruhburgunder usually ripens two weeks earlier than Pinot Noir. The variety almost became obsolete in the last century for being too susceptible to diseases.
Thanks to efforts made by Research Center Geisenheim, a more resilient clone was found. Now Germany has planted over 200ha of Fruhburgunder, adding to the grower's selection of cool-climate red varieties.
Tasting notes:
Light ruby in colour (though the winemaker has 'bled out' some clear juice), nose of blackcurrant and herbs, leading to a creamy note; thin body with bright acidity; a clean finish.
2013 Spateburgunder Marienthaler Trotzenberg, Alc 13.0%
Qualitatswein Trocken
Compared to Pinot Noir's home region, Burgundy, New World Pinot Noir usually has higher alcohol and sometimes insufficient tannins due to the warmer climate. In Ahr, the unique climate has created a fresh, well-structured style of Pinot Noir. Did you know—Germany is now the third biggest Pinot Noir-growing country in the world.
Tasting notes:
Bright ruby red colour; current and red fruit aromas with flinty notes; med-bodied, good balance, vibrant with a good tannin structure, clean and expressive fruity finish.
Translated by Sylvia Wu / 吴嘉溦
All rights reserved by Future plc. No part of this publication may be reproduced, distributed or transmitted in any form or by any means without the prior written permission of Decanter.
Only Official Media Partners (see About us) of DecanterChina.com may republish part of the content from the site without prior permission under strict Terms & Conditions. Contact china@decanter.com to learn about how to become an Official Media Partner of DecanterChina.com.