Jefford on Monday
This is a column I've been drafting for a decade. Between 2004 and 2008, I noticed that more and more young and inexpensive reds (and some whites) at supermarket tastings in the UK were stinky. In other words, they smelled of sulphur compounds principally formed because wines were under-exposed to oxygen prior to bottling. This is usually called 'reduction'.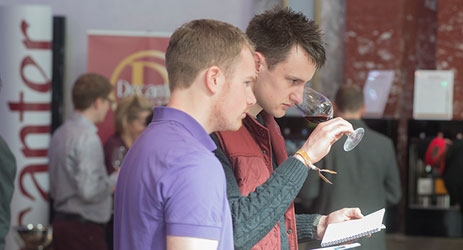 Despite the extensive use of screwcap (a more effective bar to oxygen than cork) in Australia, I found, during my 2009-2010 stay, that reduction wasn't a big problem there. Some dose the wines with copper (the disconcertingly named 'blue wand') at bottling to avoid it, and aroma-management is a general Australian strength.
Since returning to Europe and to global tasting in 2010, though, it strikes me that reduction is more widespread than ever, especially as levels of sulphur dioxide drop and as racking is minimised (to benefit texture, flesh and purity). Some varieties are more prone to it than others, notably Syrah, Mourvèdre, Pinot Noir and Sauvignon Blanc. I've found it in many Languedoc wines; Argentina isn't immune (the 2010 DiamAndes Malbec and 2010 Perlita samples at Decanter's New World Wine Encounter in March were textbook examples); while it was evident in 15 out of 78 samples of wines I tried at one day's tasting at the Rhône Découvertes. Wines tasted from barrel in Burgundy and elsewhere are often comprehensively and grotesquely reduced – but then, of course, the taster mentally discounts the issue, no matter how difficult it is to put aside sensorially, as it should be resolved by the oxygen the wine will receive in its final racking and pre-bottle preparation.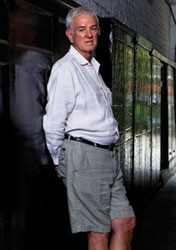 Here's the crux. Reduction often arises in good wines for the best reasons: see above. Since it is usually resolvable with exposure to air, producers are insouciant about it; indeed some seem to regard it as a kind of merit badge. It's not beyond imagining that this insouciance creates a blind spot on their own palate horizon. They know, too, that their acolytes, the canny consumers who visit and pay court to them, will decant or aerate any wine which seems to have been bottled in a reduced state.
But what if you aren't a canny consumer? Like, say, 99 per cent of wine drinkers? You get home after a day of frustrations, you finally flick off the children's bedroom light, and you then uncork what you hope will be the perfect remedy, expecting a scent of black fruits, of warm stones, of scuffed wild thyme from a lonely southern hillside. Instead, you're greeted by something resembling a blast of intestinal gas. Nothing on the label will tell you to double-decant the wine, supposing you knew what that meant anyway; nothing will reassure you that it might be a better bottle in 24 hours' time. This should not happen. But it does, all the time.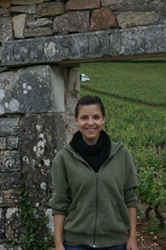 I contacted a number of wine-making friends around the world, including UK winemaking consultant Barry Dick of Peduncle and leading Argentinian winemaker Roberto de la Mota of Mendel, to ask some simple questions about reduction and how it can be avoided. I quickly discovered that there are few more complex issues in wine chemistry than this. Georgian winemaker Lado Uzunashvili, who used to work for the Australian Wine Research Institute, compiled an exhaustive study-programme of 32 files for me; even a résumé of these would take 5,000 words. It's worth noting that what we might call 'controlled reduction' is sometimes sought-after by certain winemakers for some wine styles, a notably example being the 'dirty, matchsticky' notes which Rick Kinzbrunner wants in what is probably Australia's priciest Chardonnay, Giaconda. (Those are Rick's words, by the way.)
It was, though, just a week or two ago that I had the clearest summary of the issue – from Juliette Joblot of the eponymous domain in the Côte Chalonnaise, where she makes aromatically pristine Givry. The great Bordeaux oenology professor Emile Peynaud taught, she said, that every wine has a 'maximum potential aroma': think of it as midnight (or noon) on a clockface. The minutes before midnight are reduction; the minutes afterwards oxidation. Five minutes to each side of midnight is a point of aromatic neutrality; after that, adverse notes of reduction (or oxidation) begin to become apparent. Every good winemaker, Peynaud counselled, should work in the last five minutes before midnight, just into the reductive zone, with the aim to bottle the wine as close to midnight as possible. Many nowadays, alas, miss by a mile.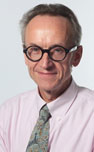 Columnist Introduction
Andrew Jefford is a columnist for both Decanter magazine and www.decanter.com, Jefford has been writing and broadcasting about wine (as well as food, whisky, travel and perfume) since the 1980s, winning many awards – the latest for his work as a columnist. After 15 months as a senior research fellow at Adelaide University between 2009 and 2010, Andrew is currently writing a book on Australia's wine landscape and terroirs. He lives in the Languedoc, on the frontier between the Grès de Montpellier and Pic St Loup zones.
Click here to read all articles by Andrew Jefford>>
- Follow us on Weibo @Decanter醇鉴

and Facebook

for the latest news and updates -
All rights reserved by Future plc. No part of this publication may be reproduced, distributed or transmitted in any form or by any means without the prior written permission of Decanter.
Only Official Media Partners (see About us) of DecanterChina.com may republish part of the content from the site without prior permission under strict Terms & Conditions. Contact china@decanter.com to learn about how to become an Official Media Partner of DecanterChina.com.