Jefford on Monday
Most great terroirs, I've come round to believing, can produce different sorts of compelling wine. A distinguished site is pure potential – but there are usually several possibilities, not just one, for realising that potential. In particular, I suspect that most fine red-wine regions, even at lower latitudes and in warmer situations, could also make fine white wines. Wine places love to articulate themselves in different ways – if we let them.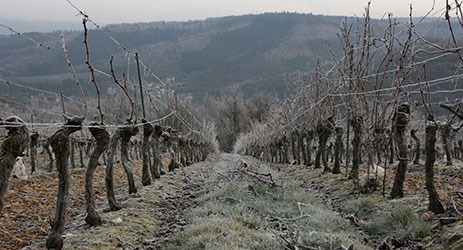 The problem (ha!) is that economics interferes. Distinguished sites are highly profitable. They start making fortunes for growers once the market locks on to some near-perfection or other, realised with a particular variety or blend. The market then wants more of the same, endlessly; and rewards more of the same, handsomely. That's when experiment stops. It's not financially sane to plant Viognier in a top Barolo site, or Marsanne in Pauillac.
Hence the joy of the world's newer vineyard regions: growers can keep trying different options to see what works best. A unique example is South Australia's Eden Valley (really a chain of hills): surely no region in the world can successfully turn its hand to so many different styles, from fragrant, delicate, quartz-speckled Riesling (Pewsey Vale) via vinous Chardonnay (Mountadam) and buxom Viognier (Yalumba's Eden Valley) to fresh, cherrystone-and-pepper Syrah... and then on further to plush Shiraz (Hill of Grace) and finally to the apocalyptic, magma-like Shiraz of Chris Ringland. The drawback is that truly distinguished sites are – let's be honest – proving harder to find than we once hoped.
Some classic regions, of course, manage to institute a little diversity in their grandeur (white Hermitage is as great as red, from the same set of vineyards). But not many.
What you need in order to bring about polymorphous grandeur is a classic region which, for various reasons, is on the way back to fame and fortune after a period of eclipse. History tells us the place can do it – but the market is still ready, under these circumstances, to reward diversity. By pure coincidence, my last two research visits have been to such regions.
The Douro has never been eclipsed – but its unfortified dry wines have. Now they're back. From almost nothing fifteen years ago, table wines in the Douro now account for nearly 20 per cent of the region's sales, and are growing at around five per cent per year. The majority of that is red (about which more in due course). The Douro, though, has dozens of white varieties. Those who have been most successful with red Douro table wines are now beginning to create fine whites, too.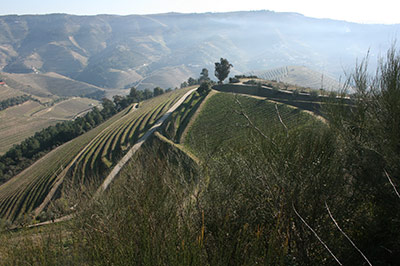 They're excellent. Indeed just now the Douro whites (undiscovered) are often better value than the Douro reds (discovered), and are hard to beat in absolute terms if you're looking for complex, understated European white wine from old vines, intriguing blends and great terroir. This is true even at a modest level: the Symington group's 2013 Altano, a fresh, fragrant yet glycerous blend of up to 50 per cent Malvasia and a delicately telling 10 per cent Moscatel, seems to me a much more successful wine than the 2013 red Altano. There's great value, too, from the gastronomic, supremely drinkable 2013 Crasto white (a blend of Rabigato and Gouveio with some Viosinho). Just compare the part-granite-grown 2013 Guru from Wine & Soul (a scent of saltmarsh and samphire and complex, sappy-sandy flavours, from Gouveio, Rabigato, Viosinho and Códega do Larinho) with the schist-grown pure-Alvarinho 2013 Pó de Poeira (crystalline and apple-pretty) or the 2013 Meadro white from Quinta do Vale de Meão, from Arinto and Rabigato (remarkable quince and lemon finesse) in order to gauge top-level diversity in Douro whites. The 2013 Crasto Superior white (from Quinta da Cabreira, not far from Vale de Meão: Viosinho and Verdelho this time) even reminded me a little of white Hermitage, with its flowery freshness and stony finesse.
Cahors is another region of this sort, though in contrast to the Douro the existing appellation here is only available for red wines, so Cahors' whites have to be sold as IGP Côtes du Lot or the much bigger Comté Tolosan. A historical injustice, for sure: according to Professor Pascal Griset of the University of the Sorbonne, who has studied Cahors history in detail, there was as much white as red here in pre-phylloxera times (most of it made from Chenin Blanc). The French writer and scholar Michel Bettane told me that the entire AOC as theoretically circumscribed, most of it at present unplanted, should be 80 per cent white and 20 per cent red – and it's the area's potential for whites, and its Kimmeridgian limestones, which have encouraged soil consultants Claude and Lydia Bourguignon to plant their own vineyards here.
The successes of 'white Cahors' are less assured than those of Douro whites as yet. This is partly because the vines are young, and partly because there is no recent varietal or blending tradition to fall back on. Moreover perhaps the most successful white Cahor blends – Chardonnay and Viognier – seems iconoclastic in the French context. Anyone, though, who wants to gauge what the region is capable of should hunt down white wines like those of Clos Triguedina (2012 Vin de Lune – Le Sec du Clos, Chardonnay-Viognier, graceful and softly honeyed), of Ch Haut Monplaisir (2013 Monplaisir Blanc, Chardonnay-Viognier, milky peach fruits), of Clos Troteligotte (2013 K-libre, Chenin Blanc, gently tropical), of Ch de Cayx (2013 Cigaralle, Chardonnay, oatflake subtlety) and of Ch Vincens (2013 Sur le Chemin de Pierre Levée, Chardonnay, concentrated, stony, vinous and long) as well as the fresher, more sculpted Chardonnays of Domaine Belmont: Montaigne and Dolmen. 'In the minds of our fathers,' summarises Philippe Vincens, 'the image of quality was all to do with reds. But now we realise that there are many parcels which are really much better for whites, and that it's better to make a good white than a mediocre Malbec.'
The end result of these experiments will, I hope, be two great European wine zones where in fifty years the terroir is able to express itself in not one but several languages, dimensions or personalities – and that we're able to understand each better as a consequence.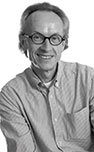 Columnist Introduction
Andrew Jefford is a columnist for both Decanter magazine and www.decanter.com, Jefford has been writing and broadcasting about wine (as well as food, whisky, travel and perfume) since the 1980s, winning many awards – the latest for his work as a columnist. After 15 months as a senior research fellow at Adelaide University between 2009 and 2010, Andrew is currently writing a book on Australia's wine landscape and terroirs. He lives in the Languedoc, on the frontier between the Grès de Montpellier and Pic St Loup zones.
Click here to read all articles by Andrew Jefford>>
- Follow us on Weibo@Decanter醇鉴

and Facebook

for the latest news and updates -
All rights reserved by Future plc. No part of this publication may be reproduced, distributed or transmitted in any form or by any means without the prior written permission of Decanter.
Only Official Media Partners (see About us) of DecanterChina.com may republish part of the content from the site without prior permission under strict Terms & Conditions. Contact china@decanter.com to learn about how to become an Official Media Partner of DecanterChina.com.