Jefford on Monday
I have the significant lemon in front of me. What, though, should I do with it? I'm not sure. Here's its story.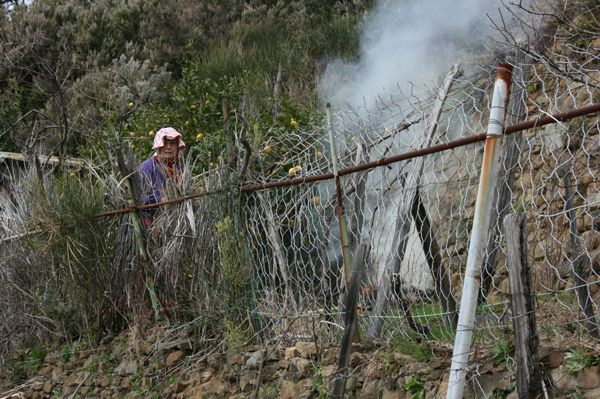 Ever since I first saw photographs of the acid-soiled Ligurian vineyards of Cinque Terre, I've wanted to go there. There are many astonishing terraced vineyards in the world (like those of the Rhine and the Mosel, of the Valais, of the Douro, of Banyuls) but these trump the lot and are closest to oblivion: a stairway from sea to sky, a green sandwich in wild blue bread. I doubt Babylon's hanging gardens defied gravity with greater fecundity. They yo-yo up and down from improbable villages whose pale houses are stacked as casually as dominoes on a table's edge. Tough farmers made them between 900 and 1,000 years ago; was the temerity of their creation driven by optimism or desperation? Until a railway masterpiece was threaded into the skirt of the hillsides in the 1870s, the only way in or out of the five villages was by boat or boot. Road transport only reached Cinque Terre in from the 1960s onwards.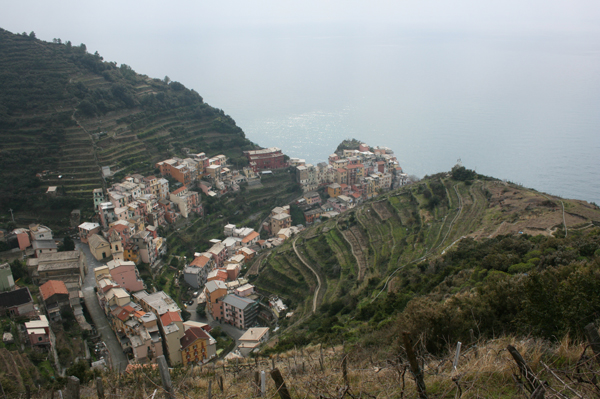 That road, according to Matteo Bonanini, the director of Cinque Terre's wine co-operative, has been a disaster. 'The road caused the abandonment of the vineyards, because it has brought tourists here, which meant a much easier living than working the terraces.' There are around 1400 ha of terraces in the whole 3,860-ha zone (which is both a National Park and a World Heritage Site); 500 ha of these were cultivated by 200 growers prior to the arrival of the roads, in the 1950s. Now there are just 80 ha of vineyard left, shared by around 120 growers, 100 of whom bring their fruit to the co-operative. 'Many of the owners are in their eighties,' continued Matteo, who was taking time off to meet us from his main job in the naval shipyards of La Spezia; there are no full-time wine-growers here. 'Every time someone dies, it means another 300 square metres are abandoned. Those who die love their parcels; the next generation doesn't love them but knows where they are; and the third generation doesn't even know where they are.'
Given the difficulties of production and the fact that imposing quality requirements on growers who only harvest a few crates of grapes each isn't viable, it's remarkable how good the wines of the Cantina Cinque Terre are: delicate, poised, refreshing and seemingly saline. Whether or not this is due to the sea breezes against which the vines have to be protected, traditionally by tree heather (Erica arborea) windbreaks but latterly by adapting the vines to pergola bassa training systems, is hard to say. Alcohol levels, unusually, have sunk here from 13.5% to 12.5% in recent decades – as the higher yielding green grapes grown under pergola bassa slowly replace the golden grapes which used to be the result of each vine being trained to a separate vertical stake. In addition to the dry whites made by blending the indigenous Bosco with Albarola (grown on the lower plots) with Vermentino (on the higher plots), there is also a fine if necessarily expensive passito called Sciacchetrà, which is reductively made in stainless steel but fermented with its skins, giving it gently tannic complexities.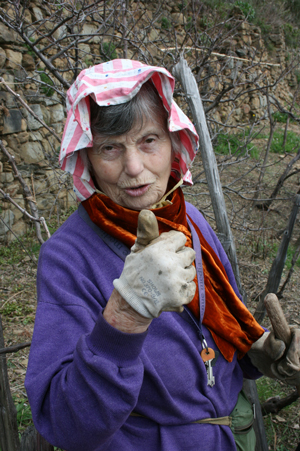 And so to the vineyards. Co-operative worker Sauro Bordoni gave each of us a folded cardboard box to sit on, and we clambered aboard one of the little trenini (funicular mono-rails) used to get equipment up and baskets of grapes down. It lurched off into the sky. We tumbled out on to a footpath 100 m later, marveled at the views, and started walking. And then, by chance, we met Angela Capellini: the embodiment of everything we had just been discussing back at the co-operative.
It was the smoke I saw first, then a slight figure dressed in lilac with pink trousers, a russet scarf and a striped pink hat moving about nearby. She was quietly tidying her tiny vineyard in readiness for spring, and raking a little grass debris into a companionable bonfire. Her husband had died; she had two children, both of whom worked in offices. She was 82, though she looked younger. Her legs were fine, we learned in reply to our enquiry. They'd need to be: her home was a great many stone steps beneath us. There was a lemon tree in the vineyard, and she offered us each a lemon – so good, she said, that she sometimes just peeled one and ate it.
It was hard not be elated in that extraordinary environment, talking to one of Europe's oldest wine growers 300 metres above the fishes, surrounded by wild oregano, wild asparagus and sweet-scented tree heather, and with the sappy freshness of the 2014 Cinque Terre Costa da' Posa perfuming our breath; hard, too, not to reach facile conclusions about health, long life and the indomitability of the wine-growing act. Yet, a week later, I remembered what Matteo Bonanini's words were in reply to our first questions: 'Tanti problemi'. Perhaps Angela deserved a rest; perhaps her children deserved their office jobs; and perhaps the future of Cinque Terre lies in hiking and honeymoons rather than haunting white wines. Perhaps, too, I'll try eating Angela's lemon, to find out if there can be any sweetness in that which is intrinsically sour.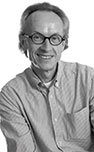 Columnist Introduction
Andrew Jefford is a columnist for both Decanter magazine and www.decanter.com, Jefford has been writing and broadcasting about wine (as well as food, whisky, travel and perfume) since the 1980s, winning many awards – the latest for his work as a columnist. After 15 months as a senior research fellow at Adelaide University between 2009 and 2010, Andrew is currently writing a book on Australia's wine landscape and terroirs. He lives in the Languedoc, on the frontier between the Grès de Montpellier and Pic St Loup zones.
Click here to read all articles by Andrew Jefford>>
- Follow us on Weibo@Decanter醇鉴

and Facebook

for the latest news and updates -
All rights reserved by Future plc. No part of this publication may be reproduced, distributed or transmitted in any form or by any means without the prior written permission of Decanter.
Only Official Media Partners (see About us) of DecanterChina.com may republish part of the content from the site without prior permission under strict Terms & Conditions. Contact china@decanter.com to learn about how to become an Official Media Partner of DecanterChina.com.