Jefford on Monday
'Les cordonniers,' the French say, 'sont toujours les plus mal chaussés' (cobblers are always worst shod). The saying comes from a remark of Montaigne's. Every time we have guests to dinner and I lay the table in preparation, this observation comes uncomfortably to mind.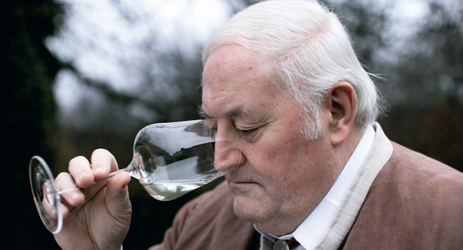 My glasswear, frankly, is a disgrace. So is my wine collection – but at least in that case, I can claim that I have a few decent bottles which merely happen to be stranded on distant shores. For glasses, there's no equivalent excuse.
I've been entrusted with half-a-dozen colossal Riedels in different shapes, sent to me in a 'tasting case' some years ago. They make most guests giggle nervously, and no wonder: a full glass threatens death not just by inebriation but by drowning, too. True tasting portions look risible in them.


At the other end of the spectrum, I use some old glass yogurt pots and former mustard jars, including a very fetching Amora version with princesses on the side. Before you start sending me food parcels, I should stress that these are not an economic necessity; I just enjoy drinking wine from them, just as I love drinking retsina from tumblers in Greece. The wine world often seems overly precious about its own refinements. After a week in the dorky air, there's nothing better than something good sipped from a well-washed mustard pot. I don't, though, presume that my guests will share the same perverse pleasure.
In between, I have a huge assortment of different glasses in unmatching ones, twos and threes. They work, but I'm not really fond of any of them. The fact that they are all different sizes leads to a strange unease as the guests sit down and suspect that I have anticipated, in some way, their drinking capacities or propensities. Which I haven't.
There are two problems about resolving this unhappy situation. The first is that every glass will be broken, and probably sooner rather than later, just as every umbrella will be left on a bus or train, every watch will disappear from a swimming-pool locker and every pen will expire in the washing machine. It seems strategically unwise to spend a lot of money on short-life items of this sort. The second is that I can't find a glass I really like. Or at least I couldn't. But now I have.
I first came across the Zalto Denk'Art in a 'glass' tasting I took part in a couple of years ago, using some burgundies and Pinots as litmus liquids. I gave it my joint top mark (alongside Riedel's Vinum Pinot Noir) but promptly forgot all about it, as I assumed it would be beyond my price range.
On a recent trip to Austria, though, everyone seemed to be serving their wines in Denk'Arts, and over the course of a week of both white and red wines I came to realise what a great glass it is. Or glasses: there is a small range. The general shape is that of a wide-bottomed triangle (very wide bottomed for the Burgundy glass), which means that you can curl the wine energetically around inside it without, as I noted in the original tasting, risking ignominy or reproof. The glass itself is terrifyingly thin; this illustrates the viscosity of wines magnificently, and endows each stem with a wand-like lightness. They seem to give every wine maximum allusive throttle. I loved using them.
'Denk', by the way, refers the Wachau's celebrated 'wine priest': Father Hans Denk of Albrechtsberg, considered one of Austria's finest tasters, and a man who knows the Wachau's crus as well as any. He initially resisted involvement, but became interested, Zalto's Martin Hinterleitner told me, after a physics professor suggested that the key angle in the glass design should reflect that of the earth's axial tilt (something also said to have been instrumental in the shapes of amphorae).
Will my cupboard soon tinkle with Denk'Arts? Perhaps not – they are indeed well beyond my price range (€30.50 to €32.50 each, doubtless very fair prices for thin, hand-blown, lead-free crystal). If you're looking for glasses and your budget tiptoes into hand-blown territory, though, these are, truly, the best I've ever used.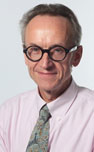 Columnist Introduction
Andrew Jefford is a columnist for both Decanter magazine and www.decanter.com, Jefford has been writing and broadcasting about wine (as well as food, whisky, travel and perfume) since the 1980s, winning many awards – the latest for his work as a columnist. After 15 months as a senior research fellow at Adelaide University between 2009 and 2010, Andrew is currently writing a book on Australia's wine landscape and terroirs. He lives in the Languedoc, on the frontier between the Grès de Montpellier and Pic St Loup zones.
Click here to read all articles by Andrew Jefford>>
- Follow us on Weibo @Decanter醇鉴

and Facebook

for the latest news and updates -
All rights reserved by Future plc. No part of this publication may be reproduced, distributed or transmitted in any form or by any means without the prior written permission of Decanter.
Only Official Media Partners (see About us) of DecanterChina.com may republish part of the content from the site without prior permission under strict Terms & Conditions. Contact china@decanter.com to learn about how to become an Official Media Partner of DecanterChina.com.