Jefford on Monday
Do I provide enough drinking notes in this weekly bulletin? Perhaps not. The smell and taste of wine is, after all, magnetic north for all of us; everything else is just the scenery along the way. (Feel free to remonstrate about this or any other matter to me directly at andrewjefford@gmail.com.)
By way of redress, this week I'll resume some of the aromas and flavours which have meant most to me, in drinking, during 2013. (A tasting note, remember, is always a provisional verdict; proof only comes with the sip, the savour, the swallow.) Chance brought me together with these bottles, of course, and it may not do the same for you, so let me explore the reasons why the wines meant so much to me as well as their sensual profile.
It wasn't the 'best' bottle of Burgundy I have drunk this year (that was the intense, athletic 2005 Gevrey Clos St Jacques from Rousseau), but it was the one I relished the most: a 2001 'village' Vosne from the former René Engel domain. It hit the glasses animal and stinky. Within a minute, it cleared and became fresher and more vital, and then continued changing as the seconds tripped by, like a desert sunrise. Is any wine as oxygen-reactive as older Burgundy? If so, I don't know it. Whenever you're poured one, make sure your nose is poised over the glass like a heron's beak over a minnow-shadowed stream.
Within five minutes, the aromas beguiled: carnal, creamy, sweetly fleshy. On the palate, too, the wine began light and vital, but seemed to claw flesh from the empty air so that it finished medium-bodied, and found a path somewhere between fleshy, tannic weight and a now-subdued fruit energy: glorious drinker's Burgundy. As it happened, I'd had the '97 vintage of the same wine a little earlier in the year, and that had been supremely companionable, too, if a little more squarely formed. (This property is now the Pinault-owned Domained'Eugénie.)
At the same meal, a magnum of 2001 Beaucastel Châteauneuf made a convincing case for this format; we'd just had bottles of the same wine at a tasting an hour earlier (at the Riga Wine and Champagne Festival), and tasting the wine from magnum was like watching a printed photograph suddenly grow three-dimensional. It was a milky, warm-stone wine of openness yet depth and textured force – or that was my initial summary. Yet as the air got to it, this wine too became a kind of changeling, growing spicier then out-and-out kinky, dazzling with its unpredictability and, like Engel's Vosne, putting on tannic weight as it did so. No suffusing Grenache sweetness here, of course, as in so many Châteauneufs; instead the distinctively mentholated, incense-like notes of Beaucastel'sMourvèdre lent it spine. It was another great drink.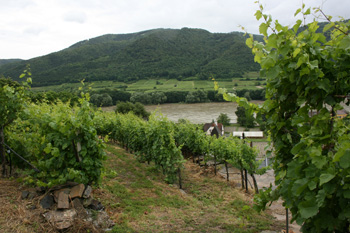 A year without Riesling would be barren. On just one evening, a kind London friend treated me to two fine Kabinetts – the '99 Scharzhofberger followed by J.J.Prüm'sWehlenerSonnenuhr. The former was almost bewilderingly youthful: a cascade of green apple. The latter (with a degree less alcohol) was palpably plumper and – for what cause we know not – slatier; both, though, were masterpieces of unfussy grace and light-limbed symmetry. I can't pretend my 2005 Bernkasteler Doctor Kabinett from Wwe. Dr.H.Thanisch is quite in the same league, but this much-loved case is almost finished and I won't, thus, have many more chances to say how much I loved its lightness, its airiness, its stippled flavours, its dusting of talc, its quenching poise.
I must also tell you about a bottle of 2011 Riesling Smaragd Ried Schütt from Knoll in Austria's Wachau. Three or four Eisenberg growers were just finishing this wine off as an aperitif when I arrived to have dinner with them. They were kind enough to spare me the last half-glass. It was dense, textured, sumptuously brocaded Riesling in which pastry-rich fruit had been inlaid like ivory in an antique chest. An anti-Scharzhofberger, in sum – but wow! There was no bottle I would like to have drunk more of during the last 12 months than that one (which I note Berry Bros are retailing in the UK for £49.95).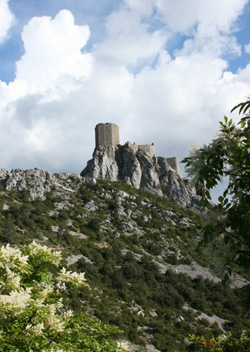 Let me finish closer to home. Unquestionably the greatest unsolicited samples to reach me (possibly by accident) this year come from Marcel Bühler's Domaine des Enfants in Roussillon. The white 2011 Tabula Rasa smelled of the seashore, and was vinous and rich, with flavours of celery seeds, quinces and lightly salted cucumber; the red 2010 L'Enfant Perdu was dark, intense, dramatic and long, with almost Piedmontese tannins and an almost overwhelming sense of mineral force, while the Suis L'etoile (was it 2008 or 2009?; the labels are more playful and poetic than informative) was smouldering, pure, fruit-saturated and seductive, again with that astonishing undertow of crushed stone.
One of the spiritual highlights of my year was a bright, wind-trounced visit to the Cathar castle of Quéribus (where I saw choughs tumble out of the old stones); although the Domaine des Enfants wines go to market as IGP Côtes Catalanes, I suspect I looked down from Quéribus to Bühler's domain, which lies near Maury. (Note there is also a Domaine des Enfants Sauvages in nearby Fitou, whose wines I haven't tried.)
I should, finally, mention the Limoux reds of Domaine de Baron'arques (owned by the Mouton branch of the Rothschild family). I've tasted and drunk these wines regularly down the years, and for me the 2009 and 2010 vintages are easily the best so far, and both outstanding (the former a little fleshier, the latter more muscular and sinewy). They would, though, be exceedingly difficult to place in any blind tasting. Half-Merlot, with the balance coming from the two Cabernets, Grenache, Syrah and Malbec, and grown in one of the Languedoc's coolest and airiest zones, they are dense, vivacious, fresh, fine grained – and almost perfectly unassignable, without the perfumed wildness and extravagance typical of great Languedoc and the Southern Rhône reds, and without the Palladian proportion and classicism of a fine Bordeaux. I might even guess Tuscany – who knows? But there is poise, complexity and nobility here, and both drank superbly over a three-day period.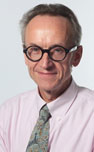 Columnist Introduction
Andrew Jefford is a columnist for both Decanter magazine and www.decanter.com, Jefford has been writing and broadcasting about wine (as well as food, whisky, travel and perfume) since the 1980s, winning many awards – the latest for his work as a columnist. After 15 months as a senior research fellow at Adelaide University between 2009 and 2010, Andrew is currently writing a book on Australia's wine landscape and terroirs. He lives in the Languedoc, on the frontier between the Grès de Montpellier and Pic St Loup zones.
Click here to read all articles by Andrew Jefford>>
- Follow us on Weibo@Decanter醇鉴

and Facebook

for the latest news and updates -
All rights reserved by Future plc. No part of this publication may be reproduced, distributed or transmitted in any form or by any means without the prior written permission of Decanter.
Only Official Media Partners (see About us) of DecanterChina.com may republish part of the content from the site without prior permission under strict Terms & Conditions. Contact china@decanter.com to learn about how to become an Official Media Partner of DecanterChina.com.