Jefford on Monday
It was a hot, sultry evening in late July. You could sense a storm building, like a dark stack of whisky barrels in the sky, waiting for ignition in the small hours. If the 2013 vintage in France has a hallmark, it's violence from above: few regions have been spared catastrophic (though localized) hail and flood damage of the sort I described back on July 8th. This, though, is a happier tale.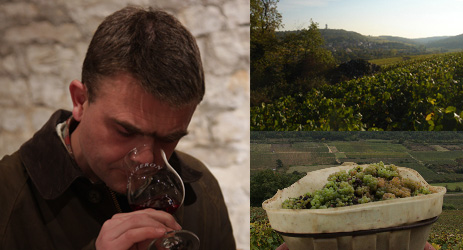 What we drink for dinner at home is rarely a matter of choice: sample scrutiny and thematic research propel bottles into the foreground for tasting, and it's a personal credo that no wine designed to be drunk with food can ever be properly assessed until it has been… drunk with food, so we do our duty. Sometimes, though, the drinking comes first, and the assessment later. (Simple scheduling, you understand.) Mostly the process takes two or three days.
That late July night, the bottle just went. It was shared between two; even so, this rarely happens. As I made retrospective notes, my astonishment at the paradoxical nature of its appeal grew. This was not a showy wine, a trophy bottle, a set of liquid fireworks – the kind of thing you take a snap of and then share breathlessly with hundreds of fleetingly jealous electronic friends on Facebook. In a way, it was one of the least articulate wines I have tried this year – and it was meant to be like that. Its greatness lay in its modesty.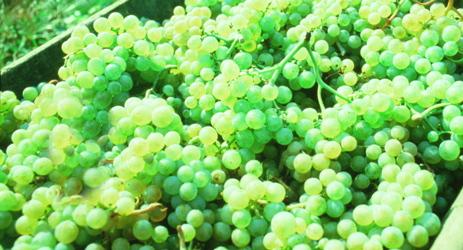 It was the 2009 Bouzeron from A and P de Villaine. Bouzeron is the Côte Chalonnaise village whose appellation is for wines made from white Aligoté alone. Why is Aligoté still grown in Burgundy? The answer is probably to mix with crème de cassis for a Kir, a much-loved aperitif in small French restaurants the world over. As a plain wine set side by side against its sibling Chardonnay, Aligoté simply hits fewer allusive triggers. It's also more acidic, though the fact that it's usually shoved in less propitious sites than Chardonnay may have something to do with that.
How did I remember this wine, having helped guzzle the lot the night before? Stony, vinous, sappy, pungent, lean but full, long and pure. Beyond the allusions suggested by that short list, I struggled. Maybe a little vine flower? – that distinctive semi-citrusy scent you can smell if you tramp around the vineyards when the bunches foam with tiny blossoms. Maybe. 'A struck spark of green lime and lemon,' I jotted; 'a light in the darkness.' Perhaps the storm was still on my mind.
What raged in the memory, though, was how delicious it had been. And how right. And how responsive with food, though we actually drunk it with a democratic spaghetti Bolognese (sorry – the tyranny of children). It didn't matter; it was still perfect. A whirling foil, as well executed as any Olympic fencing triumph.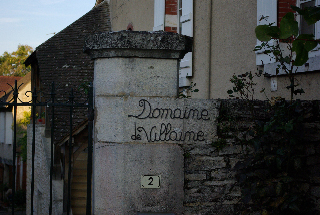 I was left with two sorts of reverence. The first was for those who, down the centuries, had grown this grape in this place (a cool, hidden back valley near Chagny), and had somehow spotted that inarticulate perfection in it, a counter-current to the tide of Chardonnay and the hyper-articulate appeal embodied by Montrachet, and who had then gone on to fight for an appellation for it, despite the fact that they only had 52 ha to share out, despite the fact that it all adds up to a story of stupendous obscurity, and despite the fact that most of it will have its personality obliterated by blackcurrant liqueur in any case. This is a lovely lesson in respect for place – for its own sake.
More reverence, secondly, for the winemaker – who I gather is Pierre de Benoist, Aubert de Villaine's nephew, for crafting a wine which (by gastronomic analysis) was so strong, so resilient and so persuasive, yet which is also so adjectivally arid, so shy and so undemonstrative. Whatever resource might be required to turn up the volume and sex up the style would obviously be available to such a domain, and would assuredly be carried off with the class born of a familiarity with Burgundy's greatest wines – and yet no, no, no. He didn't, and he was right not to.
This is not the sort of wine about which one would normally say 'awesome' – yet it still seemed awesome to me. May its example be limitlessly influential among the wisest winemakers the world over. (And, as a footnote, Corney & Barrow in the UK still has stocks. £16.95 and it's yours.)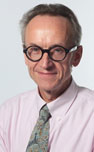 Columnist Introduction
Andrew Jefford is a columnist for both Decanter magazine and www.decanter.com, Jefford has been writing and broadcasting about wine (as well as food, whisky, travel and perfume) since the 1980s, winning many awards – the latest for his work as a columnist. After 15 months as a senior research fellow at Adelaide University between 2009 and 2010, Andrew is currently writing a book on Australia's wine landscape and terroirs. He lives in the Languedoc, on the frontier between the Grès de Montpellier and Pic St Loup zones.
Click here to read all articles by Andrew Jefford>>
- Follow us on Weibo @Decanter醇鉴

and Facebook

for the latest news and updates -
All rights reserved by Future plc. No part of this publication may be reproduced, distributed or transmitted in any form or by any means without the prior written permission of Decanter.
Only Official Media Partners (see About us) of DecanterChina.com may republish part of the content from the site without prior permission under strict Terms & Conditions. Contact china@decanter.com to learn about how to become an Official Media Partner of DecanterChina.com.