Jefford on Monday
What do we mean by 'a grape variety' or cultivar? Does its name on a label tell us about the taste of wine – or about human longing for conceptual simplicity?
The more I read about the subject; the more I taste wines from 'the same variety' produced in different places; the more that I consider the highly technical distinction between variety and mutation; and the more that DNA insights reveal genetic links between varieties that make absolutely no sense whatsoever in relation to aroma and flavour; then the more questionable our attachment to the notion of variety begins to seem.
I understand its scientific inevitability – and it's hard to find an easier route to wine knowledge than by tracking grape varieties. As I wrote here last October, varieties seem to represent a kind of grammar of wine. Those names and their flavour profiles … they're just so tempting!
When you start to put wines in your mouth, though, the system begins to collapse. And the more you taste, the more it collapses. Too much 'varietal thinking', in other words, may inhibit and shackle wine appreciation. If we were to regard place and the cultural traditions of place as the primary translators of wine flavour, and variety as secondary and anecdotal, we'd be wiser wine lovers.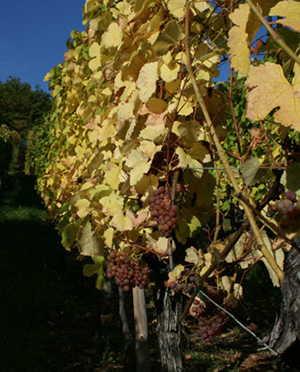 Of course it's interesting to know that Gewurztraminer and Savagnin are 'the same grape variety'. It doesn't alter the fact a great Alsace Gewurztraminer is wildly different to a varietal Savagnin from Arbois or the Côtesdu Jura (let alone vin jaune). One is exotically perfumed, languid on the tongue and almost devoid of acidity; the other smells either coolly and reticently fruity or intriguingly tangy, and the acidity can hit your tongue like an axe.
I was lucky enough to taste the wonderfully poised and athletic 2005 Clos St Jacques from Rousseau recently at the table of a generous friend.The 'same variety' as Zind-Humbrecht's balsam-and-honey-laden 2010 Clos St Urban Rangen de Thann Pinot Gris, tasted in Alsace in September? Not in any sensual universe I know.
What we learn from this, I think, is that the implications of genetic damage or errors in the DNA of a single variety can be far more consequential, to the human eye, nose and mouth, than the DNA boundary markers between varieties, even though that damage or those errors might be minute or insignificant in the DNA profile as a whole. It's, um, weird.
The paradoxes aren't restricted to mutants, though. A couple of weeks ago, I tasted (in the same afternoon) a Tannat from the Alta Mesa AVA in warm Lodi (made by Ursa Vineyards using fruit from Ron Silva's Silvaspoons vineyard) a couple of hours before trying a barrel sample of the 2012 VignesPréphylloxériques, a Tannat produced from a tiny, ancient parcel in St Mont by the excellent PlaimontProducteurs cooperative.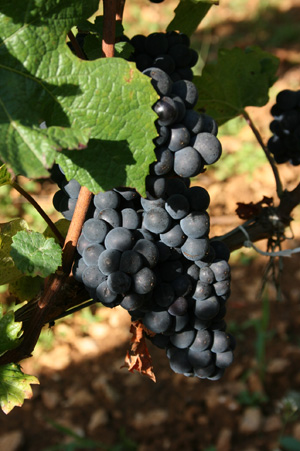 No mutational tension here, in other words; it's the same variety, if not necessarily clonally identical. Once again, though, the wines were recognizably different from one another. The former was soft and untannic, trembling like a jellyfish, rich with burnt blackberry; the latter was invigorating, resonant and profoundly tannic, more guardsman than gelatinous zooplankton. Not only were they different in flavour analogies, but they were a shocking structural contrast. I was tasting two places, and two wine cultures. Other varieties grown in each place would surely have told the same tale.The variety, in fact, was an impediment to understanding.
So are we really doing a favour to Marlborough's Sauvignon growers by continually benchmarking their wines against Sancerre or Pouilly-Fumé? Mendoza Malbec isn't similar to Cahors at all; Rutherford Cabernet and Margaux have almost nothing in common. Tasting Chablis seems to me to be irrelevant if you want to make (or enjoy) a white wine which happens to come from Chardonnay grapes in Margaret River. China's Cabernet Gernischt is 'the same as' Chile's Carmenère – but in another sense it isn't. We've all noted that paradox, surely, with 'Syrah' and 'Shiraz', or with 'Pinot Gris' and 'Pinot Grigio' – which is why producers of each, in new global locations, carefully consider which name to use. We pay lip-service to place, but we continue to organize our wine thinking, and build our wine aesthetics, around the superannuated varietal model. I'm as guilty of this as anyone; not to clutch at that tempting template is so difficult.
It may, though, be time to move on to the post-cultivar age. Why make a fetish of what is no more than the third most important thing about a wine?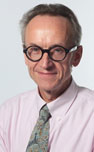 Columnist Introduction
Andrew Jefford is a columnist for both Decanter magazine and www.decanter.com, Jefford has been writing and broadcasting about wine (as well as food, whisky, travel and perfume) since the 1980s, winning many awards – the latest for his work as a columnist. After 15 months as a senior research fellow at Adelaide University between 2009 and 2010, Andrew is currently writing a book on Australia's wine landscape and terroirs. He lives in the Languedoc, on the frontier between the Grès de Montpellier and Pic St Loup zones.
Click here to read all articles by Andrew Jefford>>
- Follow us on Weibo@Decanter醇鉴

and Facebook

for the latest news and updates -
All rights reserved by Future plc. No part of this publication may be reproduced, distributed or transmitted in any form or by any means without the prior written permission of Decanter.
Only Official Media Partners (see About us) of DecanterChina.com may republish part of the content from the site without prior permission under strict Terms & Conditions. Contact china@decanter.com to learn about how to become an Official Media Partner of DecanterChina.com.