Jefford on Monday
How fit is your palate? And how do you maintain and train it? At least half of the readers of this column, I'd guess, work with wine in one way or another; our palates are therefore an irreplaceable professional tool. In 27 years of wine labour, no one has ever asked me these questions. So I try to pose them to myself from time to time.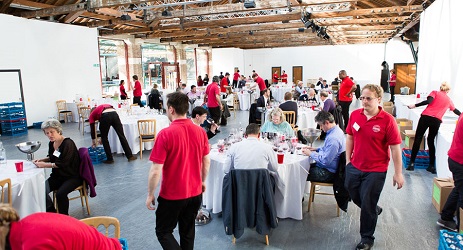 A few definitions, first of all. I'm not thinking about palate acuity, which obviously varies from individual to individual, and which certainly declines with age (though few care to admit that).
Maximum acuity comes at around 11 years old, but since most of us have had zero experience of wine at that point, these sensitivities only serve to make the choice between strawberry, pistachio and chocolate-chip ice-cream worth weeping over. Acuity needs to be correlated to experience, and acquiring wine experience can't be hurried. Palate fitness would mean making the most of the innate acuity that you once had and have managed to retain.
Nor, of course, do those who have accumulated most tasting experience necessarily have the fittest palates. It's uncommon now, but I remember the assumption, a couple of decades ago, that colossal consumption on all fronts was the way to go, and expertise was naturally accorded to those of enormous girth, foul breath, dyspeptic eructations and drifting gaze, simply because they spent almost all of their waking hours staggering between tastings and Michelin-starred restaurant tables. The evident bodily cost constituted a set of campaign medals, and was borne with pride.
Experience in wine tasting is vital, since most of wine's interest is predicated on difference, but it is not acquired mathematically, by gross accumulation. It is, rather, the use you make of your experiences that counts. No one can taste every wine or even every wine style; there aren't enough hours in a lifetime, and in any case the wine universe never stops expanding. It's how your tasting faculties are wired to your brain which makes experience valuable – what you notice and remember, in other words, about what you taste. I've come to think that tasting wine with your experiences in the background rather than the foreground – 'innocent' or expansive tasting – is actually more useful than tasting against a wall of previous experiences, since that can often lead to reductive, exclusive or dismissive responses. Once again, palate fitness can help you make the most of your experience.
So how do you acquire and maintain a fit palate? I may not be a model, but for what it's worth my informal and improvised palate-fitness programme has five strands.
Physical fitness. A human body is a whole; it's hard to have a fit palate in an unfit body. Cardio-vascular fitness in particular seems to help palate fitness, and you can acquire that no matter what bodily type you have, by any sensible means which appeals to you – walking, running, cycling, swimming… Try to remedy environmental issues if possible (I suffered chest and nasal congestion when I lived in a cold, damp house in a cool, damp place – it was a hard fix, but my apparatus is now in better shape in a modern house in dryer air). Avoid blow-outs, of course; the palate is directly linked to the stomach, and both need to be happy and working well for peak synergy.
Dental health. It's sometimes painful and expensive, but there's no escaping this one: the dentist is still the wine taster's friend (though dentists often fiercely disapprove of wine tasting). Don't go anywhere without sugar-free gum and toothpicks, and tooth-brushing gear for each end of the day. Wine-tasting happens in the mouth, so the cleaner and healthier the oral environment, the better the result. Healthy gums, too, make wine-tasting comfortable rather than painful.
Look after your buds. There's something faintly revolting about a tongue scraper and I find you can do a decent enough job by dragging the tongue firmly over your own incisors and molars, but this activity is worthwhile – the tongue is a rough surface which harbours millions of bacteria, and clean is much better than filmy for wine tasting. Try to let very hot food or drinks cool a little, too, before allowing them to cauterise your ever-diminishing supply of buds.
Palate space. Solutions of ethanol, acid and sometimes tannin and sugar are aggressive; the palate needs a break. I've reluctantly come to recognise that my wine-tasting palate often seems to work better after a day or two away from wine (and other palate-aggressive substances). No one tastes well 'the morning after'. The wine-show-judges' formula of full-on wine tasting followed by cold beer followed by a multi-course fine-wine dinner has a macho grandeur to it, but personally my palate craves green tea rather than beer in the middle of all of that, and I get most out of a fine-wine dinner following a gently watery kind of day. (When possible.)
Constant recalibration. Don't just taste wine; taste everything in exactly the same sort of way in which you taste wine. Smell the air, the flowers, the washing, your children's hair. Taste different teas, coffees, sauces or soups as if they were wine. Take a break from wine, but never switch your palate off; exercise slows the loss of every faculty. Wine is a peak part of the seamless sensual world, and is best seen, described, enjoyed, understood and promoted in that way.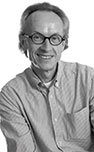 Columnist Introduction
Andrew Jefford is a columnist for both Decanter magazine and www.decanter.com, Jefford has been writing and broadcasting about wine (as well as food, whisky, travel and perfume) since the 1980s, winning many awards – the latest for his work as a columnist. After 15 months as a senior research fellow at Adelaide University between 2009 and 2010, Andrew is currently writing a book on Australia's wine landscape and terroirs. He lives in the Languedoc, on the frontier between the Grès de Montpellier and Pic St Loup zones.
Click here to read all articles by Andrew Jefford>>
- Follow us on Weibo@Decanter醇鉴

and Facebook

for the latest news and updates -
All rights reserved by Future plc. No part of this publication may be reproduced, distributed or transmitted in any form or by any means without the prior written permission of Decanter.
Only Official Media Partners (see About us) of DecanterChina.com may republish part of the content from the site without prior permission under strict Terms & Conditions. Contact china@decanter.com to learn about how to become an Official Media Partner of DecanterChina.com.