Jefford on Monday
Just as there is no wine quite like Château Musar, so there will never be another winemaker like Serge Hochar. Let me try to explain why.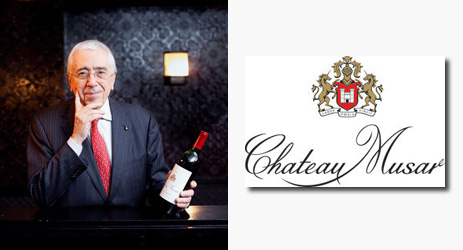 I met him at length twice in the Lebanon, once in early April 1993, and again in August 2003. I also interviewed him in May 2003 in London, and saw him for what was to prove the final time in November 2014 in Riebeek Kasteel in South Africa, where he was the guest of honour at the 2014 Swartland Revolution. It was his father Gaston, in fact, who began Lebanon's wine renaissance, but it was Serge who gave it international stature. His courage in continuing to make wine through the traumas of Lebanon's 1975-1990 civil war was justly celebrated. Much of the detail of Serge's career was resumed in an article I wrote for Decanter magazine in December 2003, which you can find here (as well as in two articles for the now-defunct WINE magazine in August/September 1993 and October 1993).
If you sat down to talk and to taste with Serge, you began a leisurely journey to an uncertain destination. 'Interviewing him' in any conventional sense, in fact, was impossible, since he would soon be turning your questions upside down or back to front, contesting your presumptions, or taking the conversation off in some intriguingly lateral direction. The playful and the profound was mingled seamlessly in his conversation, as they are in life itself. He was a master of both paradox and metaphor. 'Is it an answer?' he would conclude, after a long and colourful conversational detour. You were never quite sure, but always a little wiser.
I always thought of him as the wine world's heir to the great French Levantine tradition: a rich cultural mix born in the cosmopolitan and always-tolerant cities of Beirut, Alexandria and Smyrna. Here the ideas and languages of Western Europe mingled creatively with those of the Ottoman Near East; here dialogue was always preferred to conflict; here the Phoenicians were not forgotten, and the wisdom of centuries had decreed trade a consensual ideal to trump the seemingly irreconcilable ideals of religion and great-power politics. Here, simple sensual delight could open the doors to metaphysical speculation, and vice versa: Serge was the only winemaker ever to tell me that wine was 'an answer to the mystery of existence', that wine had helped him accept life at a time of existential conflict, that wine was 'not human life, but it is real life all the same'. When you sat down with Serge, no subject was off-limits – but every concept, you would find, needed redefinition.
This sinuous, ceaselessly questioning, imaginatively charged approach tended to grate on those brought up in the tradition of anglo-saxon scientific pragmatism, just as Musar's own wines were often considered beyond the pale by those (pragmatic, anglo-saxon) tasters obsessed with technical rectitude. Serge was, in a way, the ultimate non-interventionist: making zero-sulphur wines in 1959 and 1961, and never adding anything other than sulphur; minimising oak; trusting his raw materials even when the chaos of war had done everything it could to destroy them; and constantly listening to what he felt his wines were telling him, constantly allowing them more time, more expressive latitude, more freedom to unravel as they would.
It took him, he said, 18 years to find the 'right' blend for Musar, a counter-intuitive mixture of Cabernet with Carignan and Cinsault; he claimed that the ideal age to drink Musar was around its 30th birthday, even if every customary indicator is telling you to drink the wine earlier. 'As the wine ages,' he said in South Africa, 'it becomes younger and bigger. Why? I have no clue. This year I made my 56th vintage,' he continued. 'And I discovered that – it's not enough. I would need 2,000 years to fully understand. Wine teaches you the philosophy of time, the philosophy of slowness.'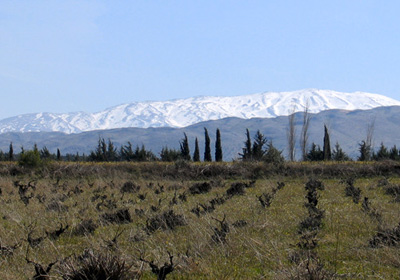 If you have never drunk Musar's red wine, expect nothing but be open to everything, and then you will love it and revel in it as hundreds of thousands of us have over the last half-century. If I had to pick out three qualities, though, then I would hail its ripeness and its fragrance, both testament to the aptitude of the Bekaa valley for viticulture and to the 'Bybline' historicity of fine-winemaking here; and I would hail its glorious drinkability, a legacy of that ripeness, that terroir, and Serge's intuitive and non-interventionist instincts. It's not a wine for geeks.
Now he's gone, though, what of the future? One of Serge's absolute precepts was loyalty and constancy; in this sense, he was the most un-American employer there has ever been. In 2003, I asked if the assistant winemaker I had met in 1993, Tariq Sakr, was still at Musar. 'Yes, of course,' Serge replied. 'Somebody who works with me has to continue to work with me. The value of time is so important. Whenever you lose someone, you lose a lot. If I spend two hours with you, it is already capital. If I am going to lose this, it's stupid.' So everyone who has ever touched anything Musar – family, employees, agents around the world, overseas staff – is still loyally there, and the culture lies snugly inside the egg of Serge's legacy. I am sure Musar could continue to be Serge's Musar for all of our lifetimes, and possibly beyond.
I hope, though, that it changes – as those who have been nurtured on it see fit to change it. Perhaps there would be a way for the white wines (which Serge always claimed were his 'real' red wines, and which even he had to admit were 'difficult') to become a little more intelligible to the uninitiated. Wines which are going to be sold at full and even luxury levels of maturity need impeccable storage, which was sometimes hard to create in Lebanon. There is no wine on earth which cannot benefit from the advances in fruit handling and fruit sorting pioneered in Bordeaux over the last decade. Maybe even the blend will need to change with time; Serge ruefully reflected that last year was the first ever when it was not possible to ski in the Lebanon, and he knew that he had to add climate change to the long list of challenges he faced.
What, too, of Lebanon itself? Having come through the agony of its own civil war, and having endured the 2006 Israel-Hezbollah War and its after-shocks, Lebanon now finds itself with yet another existential challenge, this time from the Syrian civil war to its north and east. This tiny country of 4.3 million people is already hosting 1.1 million registered refugees from Syria, with another half-million unregistered; should these prove long-term visitors, they will permanently change the fragile balance of Lebanon's complex demographics. When I first met Serge, shortly after the end of the civil war, he told me that 'definitely it will all happen again; it has to.' When asked about the Syrian refugees when he was in South Africa, Serge replied 'Lebanon has always been a country of refugees. I came to Lebanon only 900 years ago.'
'Religion is the key problem,' he told me back in 2003. 'For me, my religion is wine. Because wine is a reflection of nature, and a gift of God. I am a Maronite Christian, but it's not there that the core of my humanity lies. It lies in accepting the other, in tolerance, which is the only solution for humanity. That is one of the lessons which wine can teach. But here I don't see a solution. I am not optimistic, nor pessimistic, but realistic. We have the luck in Lebanon to be a weak country, so we are the slave of the situation. That is our luck, our fate. It has been the fate of Lebanon since the very early stages of humanity. And it is this which makes Lebanon indestructible, the phoenix.'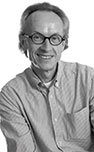 Columnist Introduction
Andrew Jefford is a columnist for both Decanter magazine and www.decanter.com, Jefford has been writing and broadcasting about wine (as well as food, whisky, travel and perfume) since the 1980s, winning many awards – the latest for his work as a columnist. After 15 months as a senior research fellow at Adelaide University between 2009 and 2010, Andrew is currently writing a book on Australia's wine landscape and terroirs. He lives in the Languedoc, on the frontier between the Grès de Montpellier and Pic St Loup zones.
Click here to read all articles by Andrew Jefford>>
- Follow us on Weibo@Decanter醇鉴

and Facebook

for the latest news and updates -
All rights reserved by Future plc. No part of this publication may be reproduced, distributed or transmitted in any form or by any means without the prior written permission of Decanter.
Only Official Media Partners (see About us) of DecanterChina.com may republish part of the content from the site without prior permission under strict Terms & Conditions. Contact china@decanter.com to learn about how to become an Official Media Partner of DecanterChina.com.