Scores for wines are philosophically untenable, aesthetically noxious – but have great practical value. Wine scores will, therefore, be with us for as long as human beings drink wine. A shockingly beautiful recent bottle made me think about a little-discussed aspect of this analytical tool.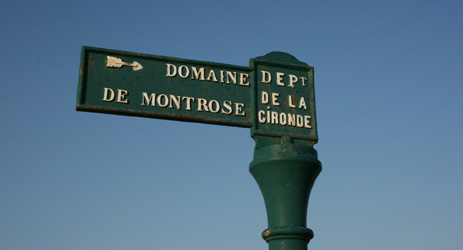 It's there in the small print on the cover of Robert Parker's Wine Advocate: 'The numerical rating given is a guide to what I think of the wine vis-à-vis its peer group.' This little sentence should be written in red ink, in bold type, and possibly embossed, too. These are the most important 20 words of the preamble.
I assume all of those who score wine for a living would agree with Mr Parker. I assume, in other words, that no scorer of wines claims that he or she is using a universally applicable scale. (Does anyone claim this?)
It matters, because I suspect most casual 'users' of scores don't appreciate the nuance, though it changes everything. For them, 97 points is 97 points, regardless of the wine's origins. But it isn't, and it never will be – as long as human mouths and human minds rather than machines are used to gauge wine quality.
Should any professional scorer of wines want to suggest universality, then he or she should issue a suite of correction factors based on regional origin (i.e 'peer group') for their scores, derived from their own palate pantheon. Scores for the regions whose wines they regard most highly should be multiplied by some factor of more than 1, and those whose wines they consider less universally impressive would be multiplied by some factor less than 1.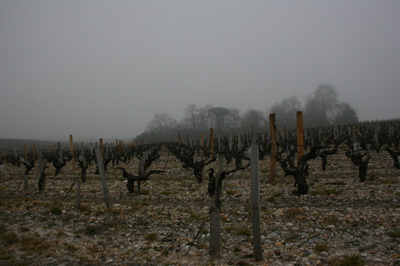 As this will sound a bit mad, I think I'd better tell you about the bottle that set me off down this path. When I was tasting in Bordeaux last year, I had the chance to taste samples of Montrose 2009 and 2010. As I wrote in Decanter's 2012 Bordeaux supplement, they struck me as two of the most beautiful young clarets I had ever tasted. Their price is beyond my drinking budget, and in any case it would be a shame to broach them prematurely – but I did, in March this year, buy a case of the 2010 La Dame de Montrose. Second wines are always best in great vintages, and it seemed logical that a little of the stardust would have rubbed off. I'm now on my third bottle of this wine.
It's gorgeous. I'm enraptured by it. Magnificent scents of chocolate, leather, plums and currants, with the oak a whispered perfume. Tapered power on the palate; a shapely silhouette. But it just gets better; the wonderful Médocain austerity and sobriety grows as the beguiling front palate fades. The quality of the tannins is astonishing: so fine yet so firm. It already has a bucketload of gratifying sediment. Balance, richness, poise, vivacity, concentration: all perfectly judged. Of course I'm drinking it too soon, but too bad. I find it hard not to exclaim after each sip. Not many wines make me do this.
Its RP score is 94 (his sensible advice is 'to buy in abundant quantities', the only drawback being that it costs 47€ a bottle). I don't doubt that the score of 94 is spot-on against its 2010 left-bank cohort – but I'm also sure that it is much, much better than any other 94-point wine I've drunk in the last five years.
It thus needs, I judge, a correction factor of something like 1.11 – or, put differently, if all the other 94-point wines I've sampled have been correctly assessed, then La Dame de Montrose 2010 deserves 104 points. Indeed whenever I taste great Bordeaux, it often seems to me that it should be scored in a different way to other wines – it's just better. (Great Bordeaux, note – not all the dry, dreary, over-oaked and under-wined ones.) This is obviously a function of my personal pantheon and you may feel the same way about Burgundy, or Mosel Riesling, or Argentine Malbec or whatever your bag is – though market prices suggest that more people probably feel this way about Bordeaux than about any other wine.
Remember, folks, the score is not the score – without the peer group.
Translated by Nina Fan Feng / 冯帆
All rights reserved by Future plc. No part of this publication may be reproduced, distributed or transmitted in any form or by any means without the prior written permission of Decanter.
Only Official Media Partners (see About us) of DecanterChina.com may republish part of the content from the site without prior permission under strict Terms & Conditions. Contact china@decanter.com to learn about how to become an Official Media Partner of DecanterChina.com.