Jefford on Monday
Is Pinot Noir now Australia's most successful variety? The question would have seemed mocking a decade ago. It can be asked in all seriousness at the beginning of 2014.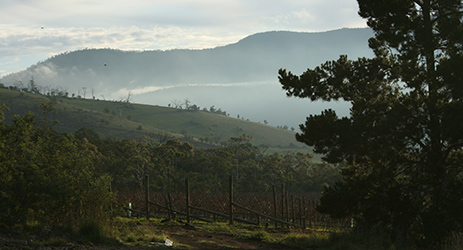 One of the most revealing blind tastings I helped with back in 2012 was a comparison between Australian and New Zealand Pinot Noir. As a sporting contest, it was a draw; the aggregated totals were almost equal. What I learned from that tasting, though, was that almost every assumption you could make about the much-lauded New Zealand Pinot stars – that they have comely perfume, beautifully poised fruit and diagnostic freshness – were also true of the best Australian Pinots. I had expected great craftsmanship from Australia, but that tasting showed their site aptitude and sensual allure, too.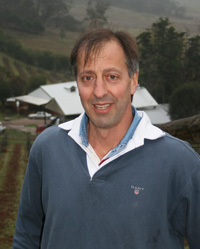 Then came the unprecedented blind tasting featured in last August's edition of Decanter magazine: no fewer than seven wines winning the highest 'Outstanding' category, while not a single wine (when the three tasters' scores were aggregated) fumbled the 15 points required for a recommendation. I was one of the three tasters on that occasion; we were scrutinizing Pinot from the two key cool-climate states of Victoria and Tasmania.
My highest scoring wine in the first event was the 2009 Yabby Lake Block 2, while the 2010 Yabby Lake Block 6 featured as one of my 'top three' wines (a sighted pick after all the scores have been logged and computed) at the second tasting. Last October, the Yabby Lake 2012 Block 1 saw off rivals for the 2013 Jimmy Watson MemorialTrophy at the Royal Melbourne Wine Awards – the first Pinot to do so in 52 years, after a run which included at least 14 Shiraz wines and at least 16 Cabernet Sauvignons. That was not only an impressive result for this newish estate in the lower-lying Moorooduc zone of the Mornington Peninsula, but it was also a great achievement for winemaker Tom Carson, long-regarded by Australia's wine elders as one of the country's brightest talents.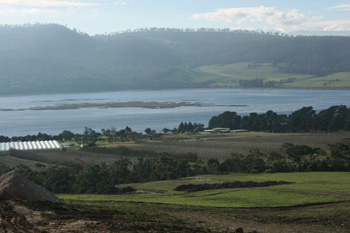 My notes for both tastings tell an interesting tale. The aromatic finesse of top Australian Pinot is often remarkable, as is the purity of the fruit profile. Most of the wines are elegant and poised, though sometimes there is a slightly drying, sinewy thrust at the end of the palate (not in the Yabby Lake wines: the ripe sub-regional style, embraced rather than repressed by Tom Carson, gives them palate-long voluptuousness). Tannic presences are growing less shy each year in many Australian Pinots, which I welcome; the profundity of great red wines, Pinot included, is often inscribed in their grape-skin tannins; drinkers need to feel them and engage with them.
Outstanding estates on my scoresheets in both tastings include Freycinet, Lubiana, Spring Vale and Devil's Corner from Tasmania; De Bortoli/Riorret, Gembrook Hill and William Downie from the Yarra; Bellvale from Gippsland; and Paringa, Hurley Vineyard, Eldridge Estate, Dexter, Kooyong and William Downie again from the Mornington Peninsula. This hilly maritime finger of land just beyond the Melbourne suburbs is making an ever-more convincing case for being one of the great Southern Hemisphere Pinot locations.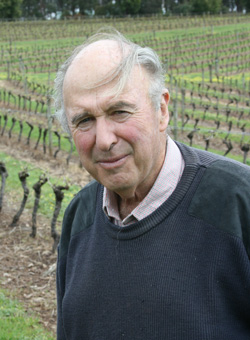 The fact that Australian Pinot is so successful is not just due to variety and site, though. Three other factors are in play.
These are, in the main, expensive wines made without shortcuts: they should be good. More importantly, those making great Australian Pinot happen to be those who believe most passionately in the terroir ideal, and have accepted its first principle: respect for the harvested grapes, and in particular a reluctance to alter their chemical constititution more than minimally. The cool climates in which they are working make natural articulation readily feasible.
Finally, the Pinot ideal sits very happily within the frame of Australian wine aesthetics. Perfume, poise, pristine fruit, a vivid balance based on sustained acidity: every winemaker in Australia wants to make wine like that. Almost none, by contrast, wants to make thickly textured, heady, unctuous, low-acid reds and whites. Everyone wants to make a 2005 Côtes de Nuits Grand Cru; almost no one want to make a Bordeaux 2009 First Growth or a white 2009 Châteauneuf du Pape. That's actually a shame, and I hope it won't last. It has, though, brought us Australia's glorious Pinot cascade – so enjoy…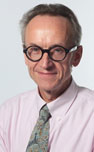 Columnist Introduction
Andrew Jefford is a columnist for both Decanter magazine and www.decanter.com, Jefford has been writing and broadcasting about wine (as well as food, whisky, travel and perfume) since the 1980s, winning many awards – the latest for his work as a columnist. After 15 months as a senior research fellow at Adelaide University between 2009 and 2010, Andrew is currently writing a book on Australia's wine landscape and terroirs. He lives in the Languedoc, on the frontier between the Grès de Montpellier and Pic St Loup zones.
Click here to read all articles by Andrew Jefford>>
- Follow us on Weibo@Decanter醇鉴

and Facebook

for the latest news and updates -
All rights reserved by Future plc. No part of this publication may be reproduced, distributed or transmitted in any form or by any means without the prior written permission of Decanter.
Only Official Media Partners (see About us) of DecanterChina.com may republish part of the content from the site without prior permission under strict Terms & Conditions. Contact china@decanter.com to learn about how to become an Official Media Partner of DecanterChina.com.