Jefford on Monday
I was lucky enough to drink two 1963s on successive nights recently. One, tragically, was rather better than the other. Let me tell you about the bottles. Then I'll explain the tragedy.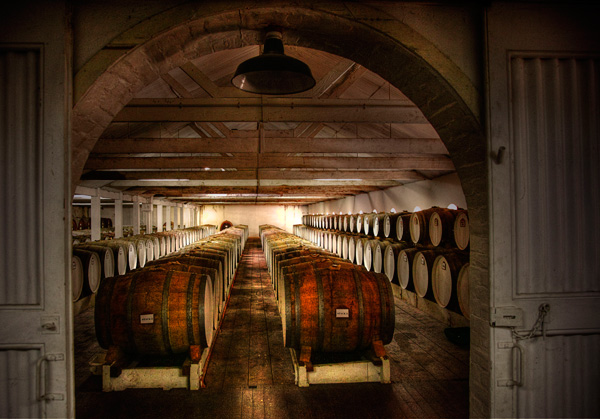 It was Sandeman's '63 vintage port on the first night, at my youngest brother's house: his birth year. A graceful and honorable wine: pomegranate red, smelling of orange peel and hillside herbs; smooth, mellow and harmonious on the palate. I thought of the fire and fury it would have had when first bottled; now, fifty years later, it was a model of quietness and serenity, the fury becalmed in the sombre sludge at the bottom of the bottle. A delicious drink? Yes. Multi-dimensional? Not quite.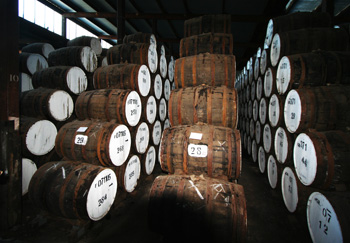 The second night's bottle was the Seppeltsfield 1963 Para tawny. A deep walnut in colour, this time, with a warehouseful of aromas – sweet raisins, citrus peels, moist tobacco leaf, Indian spices. It was rich, yet explosively vivid: a small sip unlocked a cascade of dried fruits, citrus zests, treacle toffee, prune skins, ceps and morels, barbecue embers and meat jus, slithering exuberantly together. Did I swallow at all? I'm not sure. The wine just seemed to vapourize as the carnival of flavour unfolded. Dimension succeeded dimension; delicious, too.
The tragedy is this. When you taste that fortified wine and others like it – the owners of Seppeltsfield have small stocks of over 100 vintages – you have to ask yourself: could Barossa Shiraz ever make a better wine than this is?
Moreover because the greatness of these vintage 'tawnies' is made by time, heat and evaporation (in practice they mimic vintage Malmsey and Bual Madeira rather than port), the lost half-century during which stocks were not made, laid down or aged by others means that a living, thriving fortified tradition here is beginning to look almost irretrievable. Talented young winemakers like Tom Shobbrook, Dan Standish or Pete Schell of Spinifex can make and offer fine Barossa reds in a year or two. But they couldn't conjure up a wine like this much before retirement. Creating great fortified wine is like planting a forest: it's work for future generations. There's so little of grand tradition left in Barossa now that the word 'tragic'does not seem disproportionate.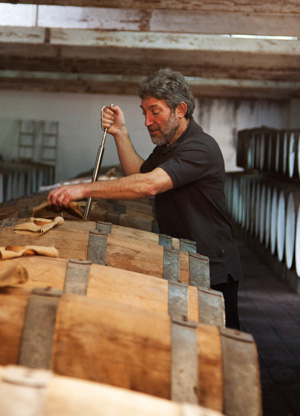 We laughed anyway, not least because that second evening was spent, at a friend's house, in the cultured company of Nathan and Candice Waks. Nathan is the international shepherd for Seppeltsfield; the wines are crafted and shaped by Fiona Donald and Sue Franke, with advice from the legendary James Godfrey. Waks is also a part-owner of Seppeltsfield (as well as part-owner of the excellent Clare Valley winery Kilikanoon) – and a distinguished cellist who studied with Tortelier and Rostropovich, and was later a principal cellist for Sydney Symphony Orchestra and a member of the Sydney String Quartet. He seems to have made the transition from music to wine with remarkable ease – and his marketing intelligence is amply evident in the beautiful Italian 10 cl bottles used for the oldest single vintage Paras, exactly the kind of thing I have long hoped Madeira's producers would bottle their own vintage wines in, thereby enabling a few more of us to buy just a little of them.
The '63, in fact, was the youngest wine I tasted with Nathan and Candice. There was also a zesty '53; a meaty, figgy '43; a magisterial '33, rivaling great old Cognac for aromatic finesse; while the 1923 and 1913 were both monumental, almost overwhelming, yet finally so brimful of allusions and flavoury felicities that they were resounding aesthetic successes, not mere curiosities or medicinal blending components. You can, by the way, purchase any of these wines from 40 years and up in Australia, and the best place to locate a selection outside Australia is in Hong Kong, at Grand Vintage on the ground floor of 1 Li Yeun Street East in Central (+852 2521 2628). Better export arrangements are planned… and merited. Look out for a big event in 2015.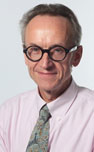 Columnist Introduction
Andrew Jefford is a columnist for both Decanter magazine and www.decanter.com, Jefford has been writing and broadcasting about wine (as well as food, whisky, travel and perfume) since the 1980s, winning many awards – the latest for his work as a columnist. After 15 months as a senior research fellow at Adelaide University between 2009 and 2010, Andrew is currently writing a book on Australia's wine landscape and terroirs. He lives in the Languedoc, on the frontier between the Grès de Montpellier and Pic St Loup zones.
Click here to read all articles by Andrew Jefford>>
- Follow us on Weibo@Decanter醇鉴

and Facebook

for the latest news and updates -
All rights reserved by Future plc. No part of this publication may be reproduced, distributed or transmitted in any form or by any means without the prior written permission of Decanter.
Only Official Media Partners (see About us) of DecanterChina.com may republish part of the content from the site without prior permission under strict Terms & Conditions. Contact china@decanter.com to learn about how to become an Official Media Partner of DecanterChina.com.