Jefford on Monday
The different ways in which white wines can be structured is more various than most of us allow. And the fact that the cool-climate, northern European white has been the dominant aesthetic model worldwide over the last couple of decades is just silly. For many generously solar southern hemisphere growing locations, white Châteauneuf would be a much better model than Chablis or Corton-Charlemagne. The grower's spring tasting held in Châteauneuf in early April gave me the chance to open a few of the whites up, stare inside, and try to figure out how they work.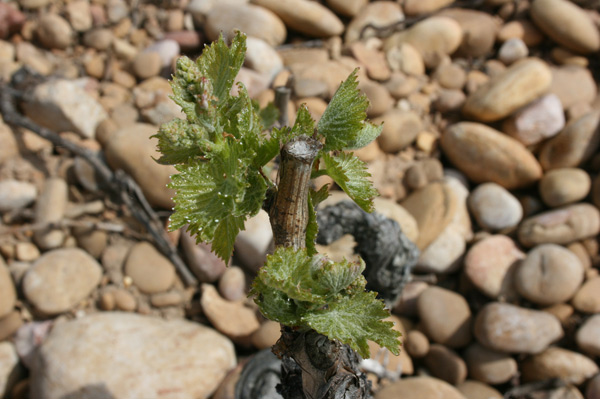 Acidity is much less significant a structuring element, of course, than further north. Some producers fret about it, and work at guarding what acidity there is (many block the malo here); others are more relaxed. "We don't look for acidity," says Charles Perrin of Beaucastel. "Our main variety is Roussanne. It's round; it's not something you want acidity for." The elegant and perfumed 2011 Beaucastel white has just 4 g/l of acidity (expressed as tartaric – or 2.6 g/l expressed as sulphuric); while the sumptuous, thickly textured 2012 Roussanne Vieilles Vignes has 3.9 g/l. Their pHs are 3.65 and 3.6 respectively – yet these are wines which will easily last a decade or two.
Beaurenard is one of a minority of domains which lets its white go through malolactic; its 2012 has just 3.2 g/l of acidity (as tartaric), with a pH of 3.69. Who cares? It's a wonderfully beguiling wine, with a scent of peaches and cream, and a palate which contrives to be both soft and shy yet somehow masterful, too: a saline edge, unctuous glycerine, and a cascade of cream, honey and almonds – like liquid Toblerone. I found it hard not to swallow.
So what exactly is structuring whites like these? The glycerous texture is related to ample alcohol, and the interplay of different perfumes of the four main white Châteauneuf varieties (Roussanne, Grenache Blanc, Clairette and Bourboulenc -- together making around 80% of the Beaurenard blend, for example) is important, even if these tend to be discreet and whispering. In addition to peach, nectarine, honey, almond and nougat allusions, look out for honeysuckle, lime blossom, hawthorne flower, mallow, balsam, courgette, fennel and sometimes just a hint of pine. There's vinosity and extract, too. "It stays fresh thanks to its minerality" said Victor Coulon of the Beaurenard 2012. 'Minerality' is a controversial and problematic word since many take it literally, but let's say that, in addition to the soft summer fruits, the wine also has an unfruity substance which lends it interest.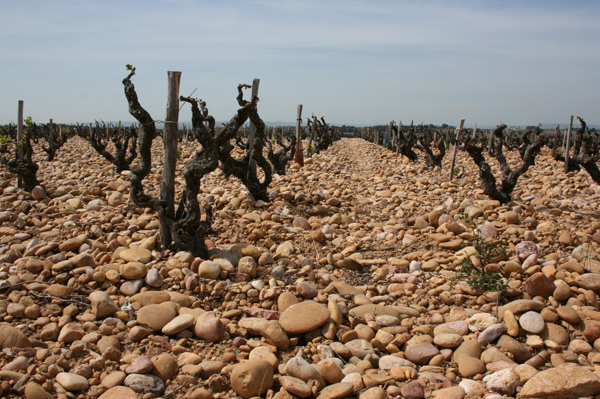 That substance is another structuring key. At the Cristia table, I tasted a white Côtes du Rhône made across the river at Laudun in the Gard from a similar spread of varieties to those used in Châteauneuf. While the aromatic and flavour spectrum was Châteauneuf-like (and the wine was great value), the substance, the weight and the marrow was missing. Those flavours can balloon about a bit if unballasted by substance.
A little oak also works well for white Châteauneuf, and acts as a further structuring element (Bosquet des Papes has up to 15 per cent; Beaucastel and La Nerthe up to one-third; Boisrenard and Clos St Jean up to half). In my opinion, Roussanne in Châteauneuf is the single variety there, white or red, which really does work well with oak, and several pure-Roussanne Châteauneufs are all wood-fermented (like the impressively concentrated 2013 Ch Sixtine) and even fermented entirely in new wood (like the 2012 La Fontaine cuvée from Grand Veneur – which didn't seem woody; the oak just seemed to have toasted the almonds a little). Beaucastel's Roussanne Vieilles Vignes is around one-third barrel fermented, like the estate white.
Despite all my talk of structure and substance, these are not heavy, forceful or assertive wines. Indeed they're often a masterclass in gentle, unfussy, subtly articulated grace and stealth; that's another advantage of the combination of low acidity and teasing, intricate perfume. The white wine world would be duller without soft-fingered giants like these. They deserve to walk more widely.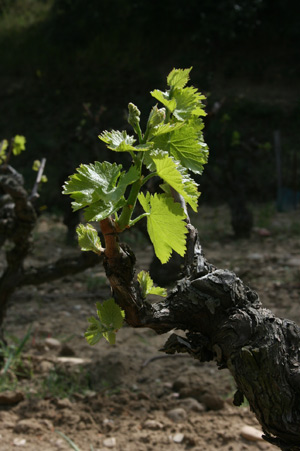 2013 Châteauneuf du Pape Blanc
Some producers showed vintages from 2009 to 2012, but a full tasting table of 2013 wines gave me the chance to look closely at the latest vintage. Coulure problems for Grenache marked the year, but it was less severe for Grenache Blanc than for Rouge, and most producers were happy with the structure and balance of their 2013 whites. Fine or outstanding (*) wines included:
Bosquet des Papes: fresh, vinous and concentrated; green plums, pine, marrow
Domaine Chante Cigale: a gust of acacia blossom
Ch des Fines Roches: aniseed enchantment combined with stony finesse
* Domaine Font de Michelle: liquefied almond blossom and a stone-tingling finish
* Domaine Giraud, les Gallimardes: intense, perfumed and poised, in compact, poised style
Domaine du Grand Tinel: a scent of green wheat; exuberant citrus-grove and tangerine-peel flavours
* Domaine de Marcoux: sweet tobacco leaf, honeysuckle, melon, yellow peach and hazel; concentrated and intricate
Clos du Mont Olivet: a Provençale vegetable garden in scent, with glycerous, sweet-saline flavours of some delicacy
Domaine de Nalys: scents of white blossoms; marrowy, haunting, lingering
Ch La Nerthe: typical La Nerthe grace and discretion; hawthorne flowers, but less honeyed than many
Ch Sixtine: a shy scent of pounded white almonds beneath the oak; concentrated flavours of peach, lemon and courgette
* Pierre Usseglio: more almond blossom and acacia honey: creamily exquisite, with great breadth and depth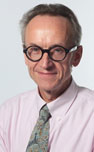 Columnist Introduction
Andrew Jefford is a columnist for both Decanter magazine and www.decanter.com, Jefford has been writing and broadcasting about wine (as well as food, whisky, travel and perfume) since the 1980s, winning many awards – the latest for his work as a columnist. After 15 months as a senior research fellow at Adelaide University between 2009 and 2010, Andrew is currently writing a book on Australia's wine landscape and terroirs. He lives in the Languedoc, on the frontier between the Grès de Montpellier and Pic St Loup zones.
Click here to read all articles by Andrew Jefford>>
- Follow us on Weibo@Decanter醇鉴

and Facebook

for the latest news and updates -
All rights reserved by Future plc. No part of this publication may be reproduced, distributed or transmitted in any form or by any means without the prior written permission of Decanter.
Only Official Media Partners (see About us) of DecanterChina.com may republish part of the content from the site without prior permission under strict Terms & Conditions. Contact china@decanter.com to learn about how to become an Official Media Partner of DecanterChina.com.