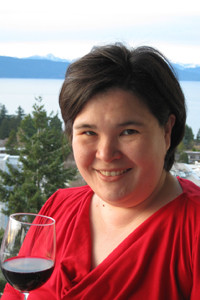 Basic profile
Name: Fongyee Walker
Company:Dragon Phoenix Wine Consulting
Based in: Beijing
How long have you been working as an educator: 14 years (first doing blind tasting training at Cambridge, then moving to Beijing in 2007 to establish a wine education and consulting company teaching WSET and other wine classes)
Qualifications & Awards:
WSET Level 4 Diploma
WSET Certified Educator
WSET Level 4 Instructor
I also have 5 university degrees ranging from Chemistry through Ancient Greek to Chinese literature – but none of them are about wine.
What system(s) do you use to teach:Mainly WSET levels 3 and 4, occasionally 1 and 2. Wine courses that I have created myself, ranging from introductory level to MW Style classes. Trade body supported classes (New Zealand Winegrowers, Hawke's Bay, Napa Valley Vintners, Wines of Georgia, etc.)
How many students do you have (currently):
Lots! Easily over a thousand in our own classes and many, many more in seminars, workshops etc. I have lost count!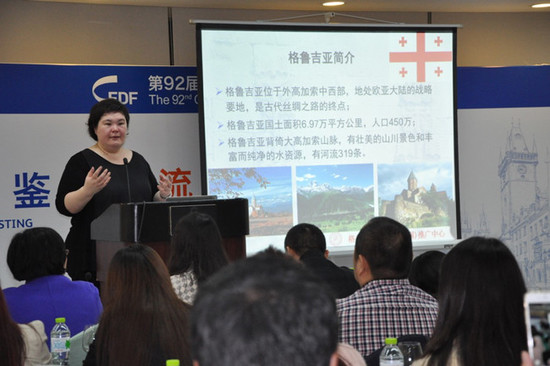 What is it like to be an educator in China?
1. How did you get into the business?
Although I started drinking wine when I was small (in fact, on my 10th birthday, I asked my parents for pink Champagne for my birthday present!), I never thought about doing it as a professional. I drank all types of alcohol (wine, cider, beer and spirits) for over 10 years before I did any sort of systematic study. It wasn't until my (now) husband, Edward Ragg, said to me 'You are so into food, why don't you study a bit about wine?' and then I was persuaded to attend the Cambridge Blind Tasting Society. From then, I started to train more seriously in wine – concentrating, of course, on blind tasting. So really I entered this industry almost by accident (except that my greediness encouraged it!).
2. What do you think is the level of knowledge among wine consumers at the moment?
There are more and more people studying how to taste wine. There are quite a few consumers who, because of living outside of China have had the chance to taste all sorts of wine, have a much higher knowledge level than those in the industry. In fact, most of my best students are consumers – not only can they taste all sorts of wine, but they also usually have very good study skills, often having studied Masters or MBAs abroad before.
3. What are the reasons that make your students want to learn about wine? Can you see a trend in the last 3 year?
At first, many of my students were only studying because their job required it, or because they wanted a higher salary or some such reason. However, recently, more and more people are studying purely because of interest. Simply because they love wine, they are eager to learn more and more about it.
4. Who was the most interesting student you've ever met?
Every student is a law unto themselves. But the ones who really think and who are willing to express themselves, including challenging the teacher, are the ones that really leave a deep impression. I love seeing this kind of development. When everyone can discuss, debate and increase their knowledge, this is the best way to get to grips with wine.
5. Please describe your typical day
To sum it up in a phrase: busy but happy. I'll check out study materials and PPTs to adjust to students' needs; I'll select the wines for our next classes (since we do not sell any wines, I am always looking for great examples for my students at not too high a price); I also stay in contact with my various students to check on their progress and, of course, due to my own MW student status, I am continually studying myself. We also organise a lot of wine events and I also help outside wineries with advice and consultation.
Sometimes, I get to be glamorous and do filming for TV etc. and also attend some wonderful wine dinners as well – it's not all hard work!
Besides this, I also travel to other countries to study, to judge, to attend events… if I'm not in the office, I'm still working. But I very much enjoy my crazy busy life! .
6. Your wine video
CNN interview: From zero to Lafite, China misses its 'gateway wine'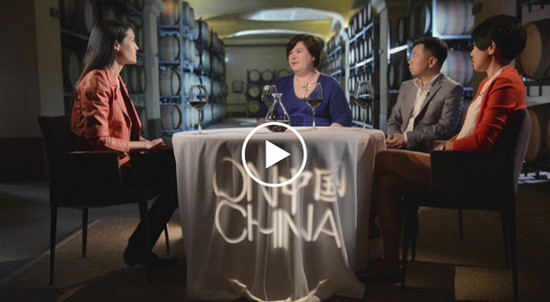 See next page: a private lesson with Fongyee Walker
All rights reserved by Future plc. No part of this publication may be reproduced, distributed or transmitted in any form or by any means without the prior written permission of Decanter.

Only Official Media Partners (see About us) of DecanterChina.com may republish part of the content from the site without prior permission under strict Terms & Conditions. Contact china@decanter.com to learn about how to become an Official Media Partner of DecanterChina.com.