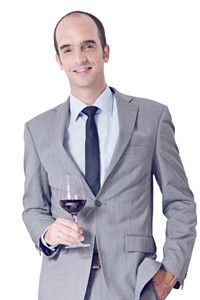 Basic profile
Name: Julien Boulard
Company:Director and main educator at Zhulian Wines Consulting
Based in: Nanning
How long have you been working as an educator: since 2009
Qualifications & Awards:
WSET Diploma
Bordeaux Accredited Wine Educator
Certified Sommelier of the Court of Master Sommelier
China expert of Bettane+Desseauve
Master of Wine student (second year)
What system(s) do you use to teach:WSET level 1 to level 3, Ecole du Vin de Bordeaux, Australia A+ and Zhulian Wines own courses
How many students do you have (currently):
Difficult to say, about 200 in Nanning, maybe 1000 all over China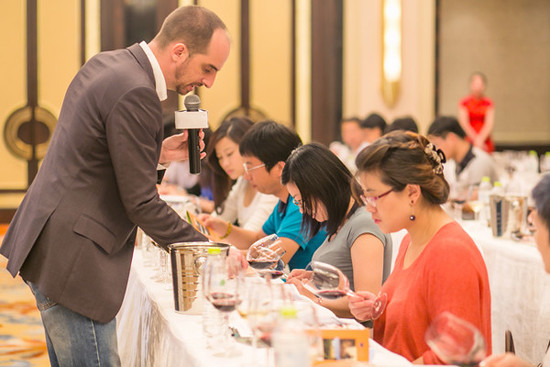 What is it like to be an educator in China?
1. How did you get into the business?
After completing a Master degree in International Affairs (which I actually took because there were about 10 hours of Chinese lessons per week) in 2006, I thought it might be wise to start looking for a job… I had been living in China's far-south for three years already, and I thought I should use my natural advantages to do something in relation with French culture. While surfing on the internet, I bumped into a report a French student wrote about his internship in the wine trade in China. I found the subject captivating. I thus began to speak about this project with some people, until one day, the owner of a coffee shop I used to go to, informed me that friends of his were just starting to import wine, and that they might need someone speaking French and English to communicate with their suppliers. I met the owners, got on well with them, and started my first job in January 2007. As I knew nearly nothing about wine, I started to read a lot, and took different wine classes. The first one was in Bordeaux in 2009. I really enjoyed it, and this is when I got addicted to studying everything about wine! I took the WSET Level 3 the same year, started the WSET Diploma the year after and finally started to study for the MW last year.
2. What do you think is the level of knowledge among wine consumers at the moment?
With "only" 6 million citizens, the city where I live, Nanning, is considered as a "second-tier" city, meaning that the economic and cultural environment isn't as buoyant as that of metropolis like Shanghai or Hong-Kong. Therefore, Nanning isn't an "international city" where east meets west, and it's still quite rare to come across a foreigner in the street. From an outsider point of view, it might sound like the last place you'd want to spend money and energy to promote wine! Well, although it indeed may take efforts to find one's niche (though not more than in the highly competitive markets of first rank cities), but those too often overlooked markets always have a group of very knowledgeable wine lovers longing for propagating the wine bug to the whole province. Though they represent only a small part of the population, this group is extremely knowledgeable, able to explain the differences between Barolo and Barbaresco, Margaux and St. Estephe. Of course, the average consumer is like that of any other city: though he doesn't mix soda with his wine anymore, his purchasing behaviour is still largely motivated by the desire of looking smart.
3. What are the reasons that make your students want to learn about wine? Can you see a trend in the last 3 year?
We provide various wine courses, from introductory classes designed for the average consumer to certifying programs aiming more at wine professionals or advanced wine lovers. Among the average consumer group, I think the main reason for learning about wine is actually a very sane 'curiosity'. You'd be surprised how many people are willing to assist to a wine course, providing that the costs aren't too high. More and more average consumers are taking wine courses, and I am confident that this trend will strengthen in the coming years, and everyone should start to seriously think about that, may it be wine schools or wine distributors. While wine consumers start to learn for pleasure, wine professionals are still mainly learning to get their name on a piece of paper.
4. Who was the most interesting student you've ever met?
They are all interesting!
5. Please describe your typical day
My typical day starts at seven o'clock. If I don't teach that day, I try to spend two hours reading before going to the office. I then work for hours and go back home to continue to read or write, before going to run around the lake nearby. I try to go to bed before eleven. When I teach, well, it's bed – classroom – bed.
See next page: A private lesson with Julien
All rights reserved by Future plc. No part of this publication may be reproduced, distributed or transmitted in any form or by any means without the prior written permission of Decanter.

Only Official Media Partners (see About us) of DecanterChina.com may republish part of the content from the site without prior permission under strict Terms & Conditions. Contact china@decanter.com to learn about how to become an Official Media Partner of DecanterChina.com.