Chateau Pouget
4th Cru Classe, 1855
33460 Margaux
+33 (0)557 88 30 01
www.chateau-pouget.com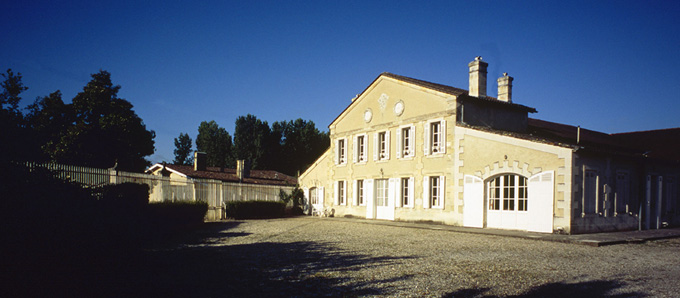 Location: AOC Margaux in the commune of Cantenac.Production: 10 hectares, making an average of 50,000 bottles per year.
Five things you didn't know about Chateau Pouget:
- Louis de Chavaille, owner of Pouget in 1855, wrote a letter of complaint after the 1855 auction, suggesting that Pouget should have been named a Third Growth, as it had been in an early 1755 ranking. He pointed out that all his vines were in the commune of Cantenac, and that he had sold off all in the (as he saw it) inferior commune of Arsac, and that 'in some difficult years I had been obliged to sell my harvest before the prices were fixed… but this could not change the nature of the soil of the beautiful vineyard.'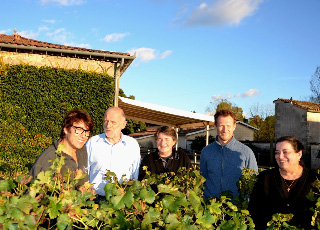 - One of the smaller classified estates in Margaux, it has one of the most limited distributions in Bordeaux, making it less visible on international markets than many of its fourth growth neighbours.
- Pouget has another reason, however, to be little known, as until 1983 it was integrated into Boyd-Cantenac. From the 1983 vintage, a separate winemaking area was established, and it began being produced once again as a separate wine.
- There was no house at Chateau Pouget until the end of the 19th century. The current building was simply the wine cellar, until the front of the cellar was converted into living quarters by then-owner Madame de Chavailles. She had originally lived across the road by eventually decided to move closer to her wines.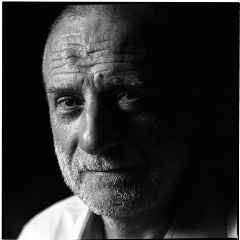 - Lucien Guillemet is the fifth generation of the family to run the estate. He returned in 1996 after having worked as estate manager of Giscours. In 2006, he celebrated the centenary of his family at the head of Pouget.
Current owner: The Guillemet family, with Lucien Guillemet as managing director and winemaker.
Most notable previous owner: There have only been a handful of families owning Pouget since its very beginning, but let's choose here Francois Antoine Pouget who after all gave the property its name. He was a local bourgeois merchant in Bordeaux, and Counsellor to the king. The estate was left to him by Theres Dorlhaic, whose grandfather Etienne Monteil was the very first owner of the land.
Other chateaux owned: Chateau Boyd Cantenac, Margaux Third Growth.
Commercial strategy: Sold as an exclusivity to Cordier, Bordeaux négociant, since the 2008 vintage, and marketed as the flagship of Club Elite Cordier. Some wine is also sold direct, to restaurants and individuals.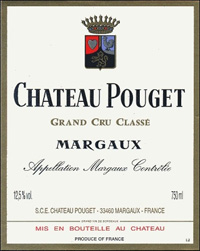 Second wine: Antoine Pouget.
Through the centuries:
Perhaps the most low key (read little known) of all classified Bordeaux, Pouget was created in 1748, when Francois Antoine Pouget inherited the vines (although some sources say the land was farmed by the Benedictine monks of Cantenac many centuries earlier). In 1771, Pouget's daughter married Pierre Antoine de Chavailles, and the estate remained with the de Chavailles family for the next 150 years, and for many years sales records state alternately both names on the label. The French Revolution saw plenty of hounding of the family, to the extent that several members emigrated, and part of the Pouget vineyard was divided off, and eventually absorbed into Chateau Kirwan. The Chevailles were the owners during the 1855 classification, when Pouget was named a Fourth Growth, and stayed with the property right up to 1906.
At this point it was bought by Pierre Elies, owner of a local vineyard called La Tour Massac. Elie's son in law happened to be Louis Guillemet – the grandfather of the current owner. This was the Guillemet's arrival at Pouget, but the family had lived in the Margaux area for much longer, with one of their ancestors in 1830s buying part of the then-bankrupted vineyard of Brown (today Cantenac Brown).
Consultant: There is no external consultant at this estate. Owner Lucien Guillemet is a trained oenologist and winemaker (this is very unusual, as only a handful of classified estates have no external winemaker; Haut-Brion being one of them). An external laboratory is used for analysis of the wine when necessary.
Plantation and vineyard work:Cabernet Sauvignon (60%), Merlot (30%), Cabernet Franc (10%), average age 35 years, planted to 10,000 vines per hectare. Hand-harvesting. Yields are 35 to 45 hectolitres per hectare (although 25 hl/h in 2013 due to difficulties at flowering). Vines have been farmed organically, with no chemical fertilisers, for over 30 years. The numbers of workers in the vines are doubled from May to July, and quadrupled during the harvest time.
Vinification: Wine is vinified in stainless steel tanks, with maceration varying from two to five weeks depending on vintage conditions. Malolactic is part in barrels, part in tanks. For ageing, the wine is transferred to oak barrels with new oak kept down to between 60% and 80%. Wine has been bottled unfiltered since 1997.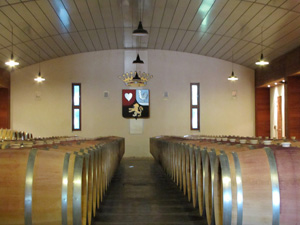 Terroir: Gravel and sand, with excellent natural drainage.
Recent improvements or changes:
Chateau Pouget buys and stores the fresh oak staves that will be assembled into its barrels after three years of 'seasoning' at the chateau. This ensures a better quality control of the barrel ageing process.
The estate is currently in conversion to organic winemaking, expected to be completed by 2017.
Recent Decanter scores:
2012 en primeur – 17 points/20
2011 en primeur – 16.5 points
2010 en primeur – 17 points
2009 en primeur – 17 points
2008 en primeur – 16.5 points
Average bottle price in UK: £25-£45, depending on vintage.
- Follow us on Weibo @Decanter醇鉴

and Facebook

for most recent news and updates -
All rights reserved by Future plc. No part of this publication may be reproduced, distributed or transmitted in any form or by any means without the prior written permission of Decanter.
Only Official Media Partners (see About us) of DecanterChina.com may republish part of the content from the site without prior permission under strict Terms & Conditions. Contact china@decanter.com to learn about how to become an Official Media Partner of DecanterChina.com.