Port
Compared to claret, the historical circumstances behind Britain's affection for Port are even more potent. Ironically, it was a lack of claret that got the ball rolling. In the late-1600s, Britain and France were at war for the umpteenth time, prompting merchants to seek out alternatives.
Braving extremely hazardous terrain, one such individual, the son of a merchant named Job Bearsley (from whom Taylor Fladgate originates) journeyed up the Upper Douro in 1692. Here he happened upon a powerful wine made by Jesuits that seemed rather promising.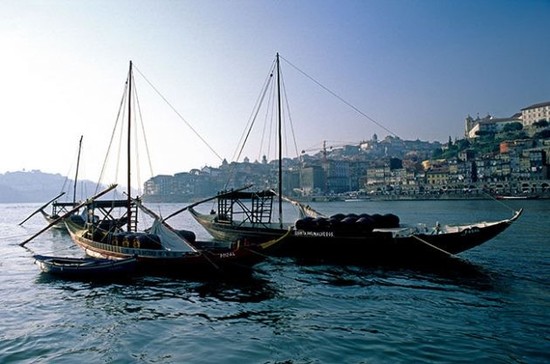 At least initially, this wine did not contain any brandy, though in the decades that followed it became customary to add a small amount of grape spirit after fermentation was finished – it was much later that neutral-tasting brandy would be added at the halfway point. The reason for this was insurance: it was a rough voyage down the river to Porto, from which Port gets its name, and an even longer journey to Britain. Paul Symington of Symington Family Estates (and Decanter Man of the Year 2013) concurs with this, in that 'the addition of brandy was almost certainly the result of the English/Scottish merchants wanting to stabilise the wines on the long sea journey to the UK'.
Very quickly, Bearsley's discovery, made concurrently by several other prospecting British merchants, became enormously popular, especially after the Methuen Treaty of 1703 granted special trading privileges between Britain and Portugal. Originating from Vila Nova de Gaia, across the river from Oporto, 18th-century Port shipments from houses such as Taylor's or those later owned by the Symington family were colossal in size, as 'three bottle' men would engage in regular sittings for the sole purpose of inebriation. There was even word of a 'six bottle' league, a member of which was once asked if he had drunk three bottles one evening without assistance: 'No Sir, I had the assistance of a bottle of Madeira.'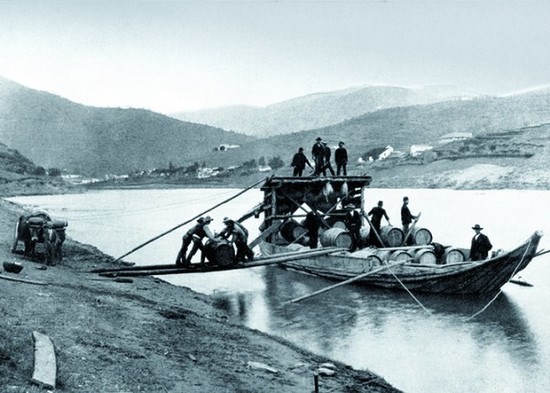 Recklessness aside, such enthusiasm had many positives. Of these, the conception of vintage versions is likely most noteworthy. According to Symington: 'It was the British who first discovered the great quality of vintage Port,' for which glassware played a key part. By the late-18th century, the shape of local glass bottles had evolved into a cylindrical, narrow-shouldered design. Like claret, it was quickly realised that the best Ports, especially those from a declared year, improved greatly with age. Before long, British cellars were adapted for 'binning' these cork-sealed bottles. Because of the enormous quantity of sediment they produced, decanters and corkscrews also made their appearance around this same period, along with all the rituals associated ever since with their use.
Lastly, as British demand for Port soared, tireless efforts – plus a mountain of gunpowder – were made by migrant Galician stoneworkers to carve out the first steep, schist-based terraces for which the magnificent Upper Douro is fêted today. 'I have never lost the awe I felt when I first came here at the beauty of the region and at the extraordinary potential for producing quality wines,' says Quinta do Noval's Christian Seely. Talk about shaping the wine world in the most literal sense of the word.
Click to read on the next page:
- How Britain shaped the wine world: Champagne
Translated by Miya Gu
All rights reserved by Future plc. No part of this publication may be reproduced, distributed or transmitted in any form or by any means without the prior written permission of Decanter.
Only Official Media Partners (see About us) of DecanterChina.com may republish part of the content from the site without prior permission under strict Terms & Conditions. Contact china@decanter.com to learn about how to become an Official Media Partner of DecanterChina.com.