There are two monster wine classifications in Bordeaux.
Sauternes and Pessac Léognan will beg to differ, but the two that get the most column inches are surely the 1855 ranking of Médoc wines (60 châteaux within the Médoc peninsula, plus one just outside), and the 10-yearly listing of Saint Emilion wines (82 châteaux in the last 2012 ranking, compared to 61 in the original 1955 edition).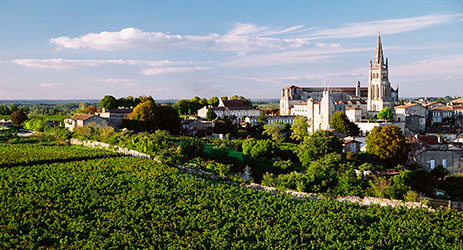 The problem, increasingly, is that one of them is getting column inches for all the wrong reasons. Since the last two versions of the Saint Emilion classification have ended up in unseemly court battles (one still ongoing), the idea of having a ranking at all is starting to be called into question, despite the prestige and financial boost that it theoretically offers. And whether a reflection of this or not, there is one other area where Saint Emilion classified châteaux are becomingly strikingly different from their Médoc cousins – and that is in real estate transactions.
The rate of classified Médoc châteaux changing hands is glacial, to say the least. In the last four years, we have had just two sales – of Château Lascombes in 2011 and Château Calon Segur in 2012. On top of that, there have been two partial changes of ownership, with 50% of Château d'Issan changing hands in 2013, and the MAIF insurance company taking over 42% of Château Dauzac to become sole owners in the summer of 2014.
Let's compare that, shall we, to classified Saint Emilion? (#throat clearing and drum roll begins) . First up, if we head back to the same year of 2011, Château Tertre Daugay was purchased by the Dillon family of 1855 1st Growth Château Haut-Brion. In the same year, we also had the purchase of Château Grand Corbin by the insurance company owners of (1855 estate) Château Cantemerle, and that of Château Matras by, yup another 1855 behemoth, Château Rauzan Ségla – although in both instances, the châteaux already owned (classified) Saint Emilion land.
The big sale in 2012 was Château Bellefont-Belcier, when it became the first classified Saint Emilion to be sold to a Chinese company in the shape of Juxin Wine & Spirits. In February 2013 Gerard Perse sold out a part of his Château Monbusquet to a French pension firm, and barely a month later, Mathieu Cuvelier of Clos Fourtet bought himself a trio of classified châteaux in the form of Clos St Martin, Les Grandes Murailles and Côte de Baleau. The Haut-Brion team was back in action in October 2013, with the purchase of Tertre Daugay (by now renamed Quintus) neighbour Château L'Arrosée. The year ended with the purchase of Château Faurie de Souchard, that had just regained its classification, by the eponymous Château Dassault family.
This year in May 2014 we saw Sylvie Cazes, part owner of Château Lynch Bages (1855, unchanged in ownership since the 1930s) buy Château Chauvin with her sons and daughters. Then in September Alain Vauthier of Château Ausone snapped up his neighbor La Clotte. And just this month the news has filtered out that Nicolas and Cyrille Gregoire, formerly of La Rivière in Fronsac, are about to become the new owners of Château Ripeau. I'm probably forgetting a few through the sheer tsunami of names – and I definitely know of several more deals in the pipeline that I would like to tell you about, but I'd get into trouble.
So that's 13 compared to two (four at a push) in the Médoc over the same timescale; all classified properties where the land sells for between €1 million and €2 million per hectare. To put this into perspective, there are only 82 Grand Cru Classés in the whole of Saint Emilion, out of around 650 Grand Cru properties – and let's not even get started on the purchases at this level, which include new Chinese owners at Patrabet, Monlot, Haut-Brisson, Tour Saint Christophe, L'Amour, Quercy and Trianon.
You'd never guess this frankly rabid level of buying and selling is going on if you head over to visit the charming medieval village of Saint Emilion, where narrow cobbled streets make walking the only option, and slow-going at best. On a foggy winter morning, you expect ghosts of medieval monks to come walking out of the shadows, to hear the shouts of long-disappeared toiling stone cutters as they tunnel through the limestone hills.
But clearly there is more going on here than meets the eye. It would be easy to say that the uncertainties over the classification are tearing up the region, forcing owners to sell. And a few proprietors have cited the heavy costs of the constant 10-yearly renewal process for classification as being a factor in the sale – particularly when the results of any new ranking now seem to be open season for lawyers, meaning any return on investment for a successful promotion is not even guaranteed to last.
But what's striking when you look more closely is that the purchasers, pretty much with the only exceptions being Bellefont-Belcier and Ripeau, are already owners of classified Bordeaux. Most of them are already in Saint Emilion, or are 1855 owners who are heading over to the other side of the river, something that traditionally you would never have seen.
Alex Hall, owner of Vineyard Intelligence says, 'My feeling is that is stems from a lack of opportunities to purchase Grand Cru Classé estates on the Left Bank coupled with their eye-watering valuations, and a desire by certain major Bordeaux players like the Cuveliers or the Dillons to diversify their portfolios. Plus the relatively large size of Médoc estates means they go for an average of €150 million to €200 million, compared to €15-€20 million in Saint Emilion where vineyards are smaller. Even for the wealthy, that's a big difference'.
The truth seems to be that this is just another sign that owning classified Bordeaux vines is increasingly a closed shop.
'Certainly there is a growing awareness amongst all investors that the real value in Bordeaux lies in the most prestigious appellations,' says Hall. 'But there are still examples of Bordeaux families finding a way into the Grand Cru Classé ownership club – and the Gregoire family's move is a perfect example. They sold Château de La Rivière in Fronsac, which probably never made much money, and have bought a smaller Grand Cru Classé estate in Saint-Emilion where the wines should be easier to sell, and at a higher price'.
We can definitely see the Gregoire purchase as a cheering example of successful upselling (hmmm, upbuying?). But they are the exception, and for me this is one of the main reasons why the rancour and dissatisfaction over the 2012 Saint Emilion classification is so sad. At least as things stand this is a place where democracy, in theory, is given a chance. If you buy a Grand Cru, you can work your way up to Grand Cru Classé and so be rewarded for your investment of time, money and expertise. If the powers-that-be decide in the future to simply freeze the ranking as it now stands, to avoid any chance of future lawsuits, that chance will be taken away. And the Classified Club will become more closed off than ever to the rest of the world.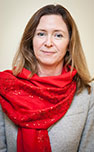 Columnist Introduction
Jane Anson is Bordeaux correspondent for Decanter, and has lived in the region since 2003. She is author of Bordeaux Legends, a history of the First Growth wines (October 2012 Editions de la Martiniere), the Bordeaux and Southwest France author of The Wine Opus and 1000 Great Wines That Won't Cost A Fortune (both Dorling Kindersley, 2010 and 2011). Anson is contributing writer of the Michelin Green Guide to the Wine Regions of France (March 2010, Michelin Publications), and writes a monthly wine column for the South China Morning Post in Hong Kong, where she lived from 1994 to 1997. Accredited wine teacher at the Bordeaux Ecole du Vin, with a Masters in publishing from University College London.
Click here to read all articles by Jane Anson>>
- Follow us on Weibo @Decanter醇鉴

and Facebook

for most recent news and updates -
All rights reserved by Future plc. No part of this publication may be reproduced, distributed or transmitted in any form or by any means without the prior written permission of Decanter.
Only Official Media Partners (see About us) of DecanterChina.com may republish part of the content from the site without prior permission under strict Terms & Conditions. Contact china@decanter.com to learn about how to become an Official Media Partner of DecanterChina.com.