IBM should consider holding its alumni parties in the Médoc every year. The computing and consulting giant seems to have spawned an inordinate number of second careers in the world's most exclusive strip of wineland – just a quick count gives us Jean-Michel Cazes at Lynch-Bages in Pauillac (an IBM-er for 12 years before returning to Pauillac in 1973), Didier Marcellis at Chateau Serilhan in Saint Estephe (IBM then Cisco for 20 years), and now Réné-Philippe Duboscq at Chateau Laujac in the AOC Médoc commune of Begadan, who has just returned to Bordeaux with his wife and two children after 12 years with IBM in Paris and New York.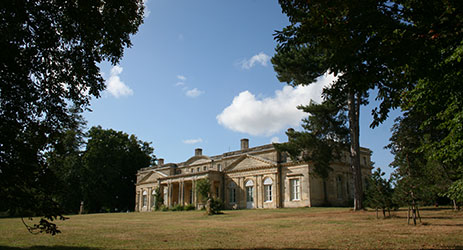 I met Duboscq this week, at a lunch thrown by another young French family who has just moved back to Bordeaux after working overseas – this time mainly in Asia, with 20 years in Hong Kong and China.
Both are moving into careers in wine, one chateau-side, one négociant-side, and it struck me as a singularly cheerful way to start the new year, chatting to French families who are putting their faith in the wine industry at a time when we talk all-too-often of the country's wine heritage being sold off to the highest bidder.
They are part of a rising tide of new entrants to the city – Major Alain Juppé (seeking re-election in April of this year) points out with some pride that today over one-third of the population of Bordeaux is under the age of 25, and that 50,000 of the city's 240,000 population arrived here less than five years ago. Although jobs in technology, aeronautics and education are being promoted heavily, wine remains the big draw, providing 60,000 jobs in the Gironde region, of which Bordeaux is the capital.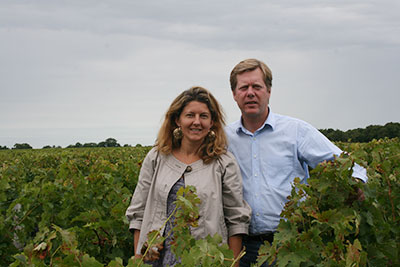 'I am loving changing careers halfway through my life,' Duboscq said, russet-haired, broad-shouldered and looking perfectly capable of stepping away from a computer to uproot vines with his bare hands. 'I was born in Bordeaux but spent weekends and summers in the Landes countryside when growing up, so I like being out in the vineyard. But the fascination of wine for me is the complexity of it – I like the intellectual challenge of making the wine in the vat house, and the commercial and promotional side where I get to travel internationally. I might have found moving back here, being out in the northern Médoc over an hour commute from the city, a lot tougher without that side of things'.
Both Duboscq and his wife Vanessa Cruse are from Bordeaux – although his family was in lumber and horses, not wine, so his latest career is a steep learning curve. His wife, however, is from one of the biggest names in Bordeaux wine; the Dutch-German Cruse clan, who arrived in the city via Herman Cruse in 1815, a time when another rising tide of immigrants was swelling the city streets. Between them today, they own or run over a dozen estates – including Vanessa's sister Annabelle Cruse-Bardinet at Chateau Corbin in Saint Emilion, and extended cousins including Emmanuel Cruse at Chateau d'Issan and Arnelle Falcy-Cruse at Chateau du Taillan, both in the Médoc (there are in total five female cousins at du Taillan). The Cruse family also owned Pontet Canet from 1865 until 1975, as well as Rauzan-Ségla and Giscours at various times in their history, and the family name is part of the fabric of wine life here. It's not hard to imagine that the pull to return was strong.
'Chateau Laujac was the first winery bought by my great-great-great-grandfather Herman in 1852,' Vanessa tells me, 'and the opportunity to take over when my father Bernard wanted to retire was impossible to turn down.' The estate – actually a stately home built on land that was occupied by the Romans, classified as an historical monument – stretches for nearly 1,000 acres, with around 165 acres of vines. It is also a working farm, with 400 Limousin cows, and a herd of French saddlebred horses (the manure produced by the animals is used for natural fertiliser in the vineyards).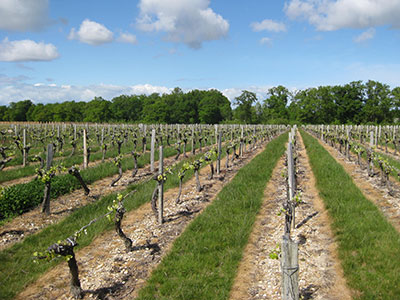 But for all its charm, and even with the benefit of the Cruse family name, Laujac comes without a fashionable appellation for its label such as that offered by neighbouring AOCs Saint Estephe or Pauillac, and although it was a Cru Bourgeois in the past, it stepped back from the system in 2009. And in a warning sign reflected in the history of so many properties in the Médoc, its area under vine has fluctuated wildly over the years depending on economic circumstances, dropping as low as 10 acres after Phylloxera in the 1880s, up to a high of 250 acres in the early 20th century, and back down to 20 acres in 1957. And to add to all this, little known Médoc chateaux are hardly at the top of most wine buyers' lists for 2014.
Clearly Duboscq doesn't need me to tell him this. His first move, last year, was to take a Master's programme in vineyard and winery management, and used its course requirements as an impetus to carry out a full audit and viability study of the property his father-in-law had handed on.
'The course was invaluable,' he says, 'because understanding the figures means nothing if you don't understand the technicalities of the business behind it, particularly the economics of where to invest in the vineyard. The vines themselves were already in good shape, and changes there take 20-30 years to come into play, so it seemed more sensible to concentrate my initial investments in the cellar, and the marketing of both Laujac and our second label Chateau La Tour Cordouan. My father-in-law exported around 90% of our production to just four or five countries in northern Europe, China and the US. I want to expand the numbers of countries, and to establish more of a market presence here in France.'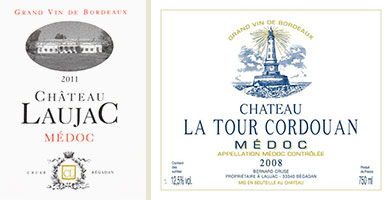 To do this, he has begun a new planting programme that will increase the number of bottles produced without diverting them away from his existing customers. 'I want to take the vineyard back up to 250 acres and find new routes to market. Adapting to challenges is something that I'm used to, and we have the expertise of my wife's family to call upon, but I'm under no illusions that it's going to be easy.'
It is perhaps the wish to explore new markets that has brought him into contact with Laurent, our host at the lunch (who does not feel that his business is far enough along to talk about yet, so I will keep his details vague). Laurent is also at the beginning of a radical career change but has entered the wine business for different reasons than Duboscq – less heart perhaps, more head. Becoming a wine merchant in the rules-bound world of Bordeaux is notoriously difficult, but he has been able to benefit from a situation that I feel fairly sure we'll see more of over 2014 – buying up a small-size négociantI that was going out of business because it expanded too rapidly during the 'boom' 2008/2009/2010 years, coming to an abrupt halt once wine stock values began to fall.
He's certainly set himself a challenge, as even established négociant names are expecting 2014 to be among the most difficult on record, not helped by the low yields of last year's harvest. But his past experience is, 'all about numbers,' he tells me, before adding, 'and anyway, I feel more comfortable establishing a business in difficult economic times, rather than when the money is coming easy. At least this way you learn what really works.' His friend Duboscq nods at this and the three of us sit in companionable silence, contemplating the glasses of 2009 Brouilly that we have before us, ready for the start of a new year in wine.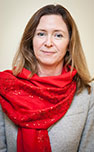 Columnist Introduction
Jane Anson is Bordeaux correspondent for Decanter, and has lived in the region since 2003. She is author of Bordeaux Legends, a history of the First Growth wines (October 2012 Editions de la Martiniere), the Bordeaux and Southwest France author of The Wine Opus and 1000 Great Wines That Won't Cost A Fortune (both Dorling Kindersley, 2010 and 2011). Anson is contributing writer of the Michelin Green Guide to the Wine Regions of France (March 2010, Michelin Publications), and writes a monthly wine column for the South China Morning Post in Hong Kong, where she lived from 1994 to 1997. Accredited wine teacher at the Bordeaux Ecole du Vin, with a Masters in publishing from University College London.
Click here to read all articles by Jane Anson>>
- Follow us on Weibo @Decanter醇鉴

and Facebook

for most recent news and updates -
All rights reserved by Future plc. No part of this publication may be reproduced, distributed or transmitted in any form or by any means without the prior written permission of Decanter.
Only Official Media Partners (see About us) of DecanterChina.com may republish part of the content from the site without prior permission under strict Terms & Conditions. Contact china@decanter.com to learn about how to become an Official Media Partner of DecanterChina.com.