Evgeny Chichvarkin is clearly a man who knows how to make the most of an opportunity. Founder of the largest mobile phone shop network in Russia, he started his first company with just £3,000 of start-up capital in 1997 at the age of 22. By 2007 his Yevroset shops had over 5,000 outlets in 12 countries: Russia, Ukraine, Belarus, Moldova, Estonia, Latvia, Lithuania, Kazakhstan, Kyrgyzstan, Armenia and Azerbaijan.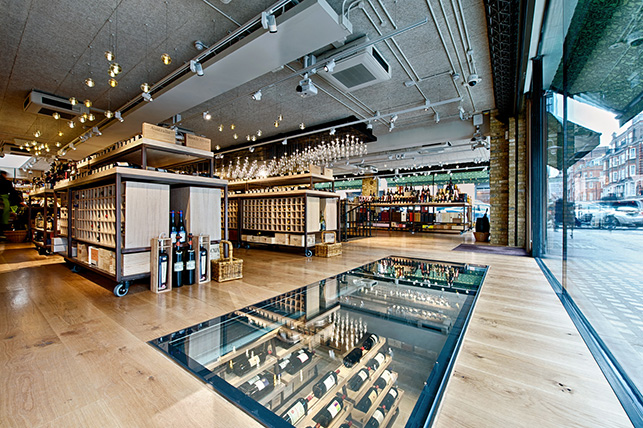 One year later, in 2008, he had to leave Russia in something of a hurry, and moved to London, joining an influx of Russians into the English capital that is, in Chichvarkin's own words, starting to resemble that into Paris after the Russian Revolution.
He has a point. It is estimated today that there are 100,000 Russian children in the English education system. In 2012, 66% of property buyers through Savilles Mayfair were originally from Russia. Numerous prominent names have joined longtime London ex-pat Roman Abromovic, including Waterstones' owner Alexander Mamut (who has just opened a large Russian book section in his flagship London store), and Alexander Lebedev at the Evening Standard and The Independent.
Chichvarkin might not have a football club or national newspaper to his name, but he's chosen to be equally ambitious in his chosen new field; still in retail, but this time wine.
'I'm not a wine specialist, or a sommelier,' he tells me as he shows me around his new two-floor retail space, with its English oak floors and red brick walls, just a stone's throw from Berkeley Square. 'I just enjoy it.' Chichvarkin is wearing russet-coloured jeans, a clearly expensive ripped t-shirt, dark gold boots, and is sporting a fairly impressive beard. He looks relaxed and healthy, and a good five years younger than photographs taken just 18 months previously, when London life seemed to betaking its toll, and newspaper interviews spoke of his being homesick for Moscow.
The likely reason for his renewed vitality, Hedonism Wines, opened the day after the Olympic Games' closing ceremony, August 17th 2012. It celebrated its first birthday this week, having sold 53,546 bottles of some of the finest and rarest wines and spirits in the world, including two 27-litre (36 bottle) ones known as primats. The biggest single transaction has been for £200,000, and at least one bottle of Chateau Yquem has been sold almost every day since opening.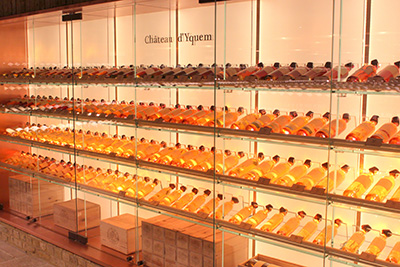 'Right from the beginning, we pitched this as the best wine shop in the world,' says Tatiana Fokina, retail director of Hedonism and responsible for the design and layout of the shop.
'The idea came in spring 2010,' says Chichvarkin. 'By July we started to look for the premises, and from September we spent every day walking through the whole of Mayfair to find the right spot. We saw the 'For Let' sign come up here and next day had made our offer. It took nine months waiting for the legal side to be finally secured, while we continued working on building the wine collection and planning the design and layout. Then a further nine months of gutting and rebuilding before opening.'
Today, Hedonism has 4,211 lines of wines, out of which 1,121 are New World, 685 wines from Burgundy, 546 from Bordeaux, 691 from California (the largest collection outside of the United States) and a full 2,240 lines of spirits. The first floor is given over to white wines, spirits, sakés, whiskeys and Champagne, while red wines cover the lower floor. Almost all have been secured by Alistair Vines, ex-Harrods buyer who came on board a year before opening, and who has been responsible for turning the dreams of a Russian exile into reality.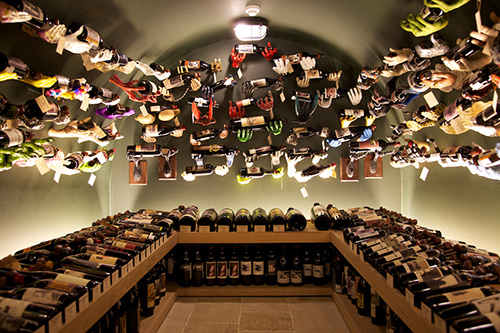 There can't be many people in the wine trade who haven't heard about Hedonism by now. And serious wine lovers aren't far behind. The buying policy is about buying the best, the rarest, the, 'ideal matrix of best vintage, best name, depending on availability and price'. What this translates to is walls of vertical vintages of Mouton Rothschild, Pingus, Ornellaia, Masseto, Vega Sicilia, Yquem and Screaming Eagle. One vaulted room contains the entire collection of Sine Qua Non, one of Chichvarkin's favourite wines, designed by a theatrical prop artist with sculptures holding the bottles, from hands, bear paws and antelope antlers to octopus tentacles. Next door is the Grange Vault, with every Penfold's Grange onwards from the inaugural 1951 vintage, each bottle directly from the estate, each signed by their respective winemaker Max Schubert, John Duval or Peter Gago. The buyer has to take the complete set, and will also get a wine cellar specially built, a case of Grange for the next ten years plus £50,000 to spend on other Penfold wines, at an overall cost £1.2 million.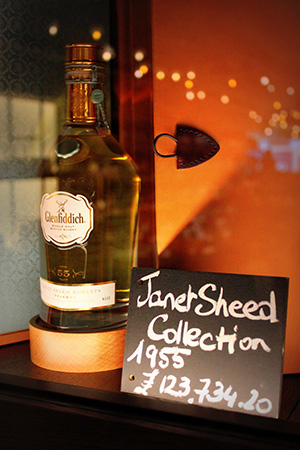 The store is dotted with one-off wines and spirits, many of which have been bottled only for Hedonism, and there will be quite a lot more coming though with numerous large formats created specifically for the shop. The most expensive single bottle on offer is the Glenfiddich Janet Sheed bottle no 1, bought at a Water Aid auction in 2011, on sale for £123,734.20.
Soo-Shern Cheng, Hedonism's Chinese sommelier, says, 'We have not only the iconic wines from around the world but we are also able to introduce clients to obscure wines with rare vintages and limited availability. For example, one of my clients who usually only buy First Growth Bordeaux was impressed by the range of old vintages of Heitz Martha's vineyard we have available in the shop, so he decided to host a Heitz Martha's Vineyard vertical dinner at his house.'
The best-selling bottles since opening have most probably been Scotch Single Malt, from the Macallan range, including Macallan Lalique to the rare bottlings and vintages of the Fine and Rare Macallan. Not far behind has been the range of Japanese whisky, which is both extremely rare and hard to find, and also championed by Spirit buyer Toby Cutler.
'On our first day of opening, a client came in and bought 17 of our 24 lines of Japanese whisky,' said Chichvarkin with a large grin. 'I knew right then that we had successfully filled a gap in the market. The only downside is that we can't expand this concept into other cities, although we do now have an online store. It's impossible to open Hedonism Wines all over the world. You can't get this collection of wines in two places at once.'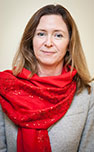 Columnist Introduction
Jane Anson is Bordeaux correspondent for Decanter, and has lived in the region since 2003. She is author of Bordeaux Legends, a history of the First Growth wines (October 2012 Editions de la Martiniere), the Bordeaux and Southwest France author of The Wine Opus and 1000 Great Wines That Won't Cost A Fortune (both Dorling Kindersley, 2010 and 2011). Anson is contributing writer of the Michelin Green Guide to the Wine Regions of France (March 2010, Michelin Publications), and writes a monthly wine column for the South China Morning Post in Hong Kong, where she lived from 1994 to 1997. Accredited wine teacher at the Bordeaux Ecole du Vin, with a Masters in publishing from University College London.
Click here to read all articles by Jane Anson>>
- Follow us on Weibo @Decanter醇鉴

and Facebook

for most recent news and updates -
All rights reserved by Future plc. No part of this publication may be reproduced, distributed or transmitted in any form or by any means without the prior written permission of Decanter.
Only Official Media Partners (see About us) of DecanterChina.com may republish part of the content from the site without prior permission under strict Terms & Conditions. Contact china@decanter.com to learn about how to become an Official Media Partner of DecanterChina.com.