In many ways, it was only a matter of time before wine moved on to the radar of the French anti-money-laundering unit, known as Tracfin. You can feel the money flowing into wine just by driving through Bordeaux and counting cranes from the building projects signed by Lord Norman Foster, Philippe Starck, Jean Nouvel, Jean-Michel Wilmotte. Or by walking in to any Hong Kong restaurant with its own wine cellar and glancing through the prices in the Burgundy section of the list.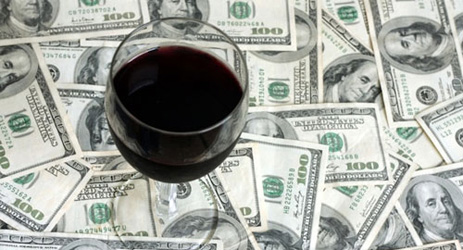 The ballooning prices of individual bottles has meant that a sizeable vineyard with a good reputation can easily turn over hundreds of millions of euros per year, operating at comfortable profits. Unsurprisingly, land prices in Bordeaux, Burgundy, the Rhone and Champagne have similarly risen, to the point where a hectare of vines in AOC Pauillac can set you back a clear €2 million, and the same size plot in the best parts of Champagne at least €1.5 million.
At the same time, small winemakers have been selling up to hungry neighbours and ambitious outsiders, meaning there are less overall vineyard entities (ten years ago there were perhaps 200,000 winegrowers in France, while today you're looking at a little over half that), and so more of a fight for the most sought-after vines. Put all this together with higher exports, money seemingly flowing in from all over the world to the privileged corners of French wine, and an increased interest from international buyers, and you see why the vineyard market has joined football transfers, and the fine art world, as an area that requires 'increased vigilance' against criminal activity.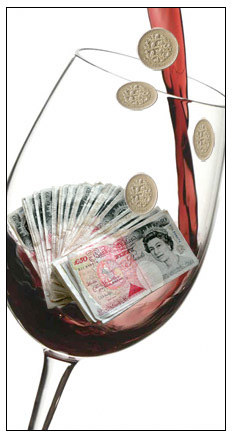 This may be why, for the first time in 22 years of anti-money-laundering reports issued by the French department of finance, vineyard property transactions through the year 2012 warranted a separate highlighted section on page 27 of this 130-page government-issued document. The section was headlined 'The rising risks posed by the vineyard sector', and drew specific attention to the risks of overseas vineyard purchases.
Headed up by director Jean-Baptiste Carpentier and based in the Bercy district of Paris, Tracfin (or to give its full name, the Traitement du Renseignement et Action Contre les Circuits Financiers Clandestins) was formed in 1990 to collect information on all suspicious transactions related to potential money laundering or tax fraud. Property fraud doesn't make up the highest sector by any means - in 2012 just 0.2% of all suspicious activity was registered in this area, with 34 reported transactions. But while small, this was a close-on 100% rise from 19 recorded flags raised in 2011. And the arrival of foreign money seems likely to be a factor.
'Complicated legal structures are created, often with shell companies based in fiscally-advantageous countries,' the report notes, 'that make it difficult to establish the identity of the final buyer and the origin of the funds used for purchase.... Chinese, Russian and Ukranian investors are increasingly prevalent in a sector previously dominated by French family buyers.'
No names, of either estates or owners, are named in the report, and a call to Tracfin to see whether any legal proceedings relating to these reported cases were pending was met with a curt 'no comment'. This is hardly surprising, as it's essential that all reports of suspicious activity are treated in the strictest confidence, as the whistle-blowers for Tracfin are the fund managers, estate agents, lawyers and wealth managers who are dealing with the buying and selling of chateau, so are essentially reporting on their own clients (something that they are legally required to do, despite misgivings about confidentiality).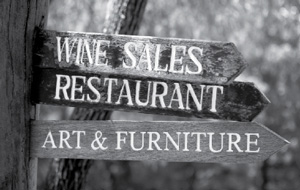 'Wine property investments have increasingly become fairly safe in terms of stability and potential to make money,' Chantal Cutajar of the university of Strasbourg, a leading expert in organised crime, told Le Figaro newpaper. 'So they are inevitably attractive targets for money-laundering. It is the wine industry itself that has an obligation to be vigilant against it.'
The report comes as China has raised the issue of money laundering to the 'national strategic level', according to People's Bank of China's deputy governor Li Dongrong in May 2013. The Chinese economy lost US$3.79 trillion in illicit financial outflows between 2000 and 2011, the Washington-based research and advocacy group Global Financial Integrity said last year, with the Wall Street Journal estimating US$225 billion went out of the country in the year from September 2011 to September 2012 alone. The French economy is equally sensitive to losing money through non-payment of taxes and other public finance measures, as it continues to battle the current recession, so Tracfin's role has become ever-more important, trying to close all loopholes that might allow money to bypass the Treasury.
The headlines every time a Chinese purchaser closes a deal have perhaps not helped. Over 50 in Bordeaux since 2008, and around a dozen Russian purchasers in Cognac and southwest France over the same time period. 'Everyone reads the press reports,' says Cutajar, 'so perhaps vigilance is higher than ever. But the French can money-launder just as efficiently as anyone else; it's not all about foreign money of course, it's about being aware of the risks.'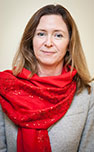 Columnist Introduction
Jane Anson is Bordeaux correspondent for Decanter, and has lived in the region since 2003. She is author of Bordeaux Legends, a history of the First Growth wines (October 2012 Editions de la Martiniere), the Bordeaux and Southwest France author of The Wine Opus and 1000 Great Wines That Won't Cost A Fortune (both Dorling Kindersley, 2010 and 2011). Anson is contributing writer of the Michelin Green Guide to the Wine Regions of France (March 2010, Michelin Publications), and writes a monthly wine column for the South China Morning Post in Hong Kong, where she lived from 1994 to 1997. Accredited wine teacher at the Bordeaux Ecole du Vin, with a Masters in publishing from University College London.
Click here to read all articles by Jane Anson>>
- Follow us on Weibo @Decanter醇鉴

and Facebook

for most recent news and updates -
All rights reserved by Future plc. No part of this publication may be reproduced, distributed or transmitted in any form or by any means without the prior written permission of Decanter.
Only Official Media Partners (see About us) of DecanterChina.com may republish part of the content from the site without prior permission under strict Terms & Conditions. Contact china@decanter.com to learn about how to become an Official Media Partner of DecanterChina.com.