CH'NG Poh Tiong's column: Zuo Wang
There is a saying 'We are what we eat'.
By that it is suggested that if we consume healthy food, our bodies will be strong. Conversely, if we feed ourselves with fast-food all the time, then our bodies will lack proper nutrition and our state of health will be like the food itself. Junk.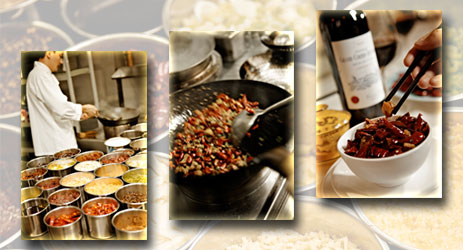 So, if what we eat will go on to describe us physically, then as a culture, our cuisine will define us spiritually.
This means the more diverse and complex the cuisine is – the more ingredients we have in what we eat and the many, many ways there are to prepare them – the richer and more sophisticated is our culture.
On the other hand, if our food revolves mostly around one, two or three dishes, then, just like someone who has only RMB30 in the bank account, we are poor and limited in our resources (unless you are hiding the money somewhere else).
Whenever I am travelling with a group of friends, towards the end of the trip, I like asking each of them one question. Their replies say something about the persons' food upbringing.
'What will be the first thing you will eat when you get home?'
If you asked 10 Chinese people that question, you will get five to eight different dishes. Most of what they name will be Chinese food but sometimes one or two may not be. It doesn't really matter. What does is the fact that there are so many dishes that the 10 people will be eating greedily and happily as soon as they get home. They have been missing it so much you see.
The United States of America is supposed to be the richest and most powerful nation on earth. This may be true from a bank account and weaponry points of view but from a culinary angle, the USA is one of the poorest countries in the world.
Many years ago, while waiting for a flight to take me from Papeete (the capital of Tahiti) to Santiago (the capital of Chile), a group of American students were also at the very same, small airport. They were returning home and catching a flight close in time to mine.
Because of the size of the departure lounge, I was able to hear what they were saying to each other.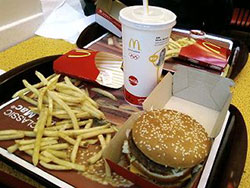 Without one single exception, all 20 or so of the American students said that the first thing they will eat when they got home was 'a Big Mac'. Several things came to my mind when I heard that unanimous ambition:
• Does McDonald's put a drug into their Big Mac to get their customers addicted?
• Were all the teenagers brought up by the same parents who force-fed them Big Macs?
• Have the students eaten anything else in their deprived lives?
Actually, you can't even call Big Mac a dish because it doesn't need someone with cooking skills to prepare it. You just need a student part-time worker to assemble the ingredients and put them between two pieces of a bun. (My cat can do that.)
Today's column is the start of a short series of wine pairings with some of my favourite Chinese dishes.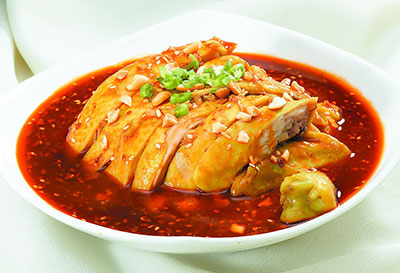 Although China has many great foods (certainly more than just 'Eight Big Cuisines'), the single most popular cuisine within the country is Sichuan. In fact, on my travels, I have not yet been to any city or town in China where there is no Sichuan restaurant. On the other hand, it is always harder to locate a Chaozhou or Huaiyang restaurant outside their regions.
One of my favourite Sichuan dishes in 'Salivating Chicken'.
A lot of people think that Sichuan cuisine is just about hot fiery dishes. And that so long as you put lots of chilli in it, it is well prepared.
This is very far from the truth. For Sichuan cuisine to be truly great, it has to be fragrant hot and not just hot. And although the peppercorns and chilli have been dried, they must never be so old and oxidised that you don't experience a sensation of freshness from the dish that uses these ingredients.
Sichuan is not only a very special place in the stomach of China; it also occupies a privileged status in the heart of the country.
When I am speaking to people about pairing Sichuan food with wine, sometimes I get extra mischievous and say 'Without Sichuan, there is no China'.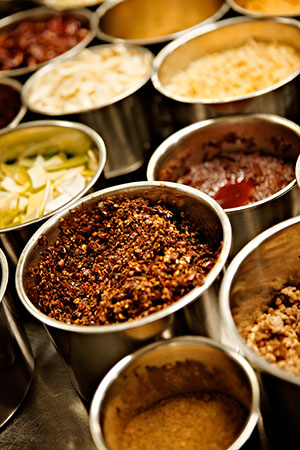 The audience is usually slightly taken aback. And those who are not from Sichuan – and particularly the northerners – start to feel a bit offended. This would be a good time to further explain my bold statement and to calm northern nerves.
'One of the symbols of China is the panda. Only China has pandas. Pandas come from Sichuan. So, no Sichuan, no China!'
Everyone sees the logic in the black and white point.
As I can be quite long-winded, just to make sure everyone is convinced of the greatness of Sichuan, I go on to add that Li Bai (701-762) came from Sichuan. As for Du Fu (712-770), another great Tang poet and a friend of Li Bai, he moved to what is present-day Chengdu in 759. Today, in the western suburb of the city, you can visit Du Fu's thatched hut, a reconstruction of the original. Then there is Su Shi or Su Dongpo who was born near Ermei Mountain in Sichuan.
'Salivating Chicken' is one of the easiest dishes to pair. You need a wine that is able to embrace the fragrant hotness of the sauce. At the same time, the dish should also accentuate the fruitiness and freshness of the wine. 'Salivating Chicken' is irresistible with medium-dry Riesling, Vouvray Demi-Sec, Demi-Sec Champagne, well chilled Moscato d'Asti and Manzanilla and Fino sherries. I also love a delicately sweet Single Malt Whisky – such as the Macallan – with this great Sichuan classic, one of the dishes I always miss when travelling.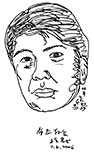 Columnist Introduction
A lawyer by training, CH'NG Poh Tiong also holds a Postgraduate Certificate with Distinction in Chinese Art from the School of Oriental & African Studies, University of London. He is an Honorary Ambassador of TEFAF – The European Fine Art Fair – Maastricht. CH'NG works principally as a wine journalist and is publisher of The Wine Review, the oldest wine publication in Southeast Asia, Hong Kong and China since 1991.
Click here to read all articles by CH'NG Poh Tiong>>
- Follow us on Weibo @Decanter醇鉴

and Facebook

for the latest news and updates -
All rights reserved by TI Media Ltd. No part of this publication may be reproduced, distributed or transmitted in any form or by any means without the prior written permission of Decanter.
Only Official Media Partners (see About us) of DecanterChina.com may republish part of the content from the site without prior permission under strict Terms & Conditions. Contact china@decanter.com to learn about how to become an Official Media Partner of DecanterChina.com.