CH'NG Poh Tiong's column: Zuo Wang
In June 2010, I addressed a symposium held in Bordeaux organised by the Institute of Masters of Wine.
I had been invited to speak about the Chinese wine market.
Delegates came from around the world but were mostly from western countries. Participants included Masters of Wine, candidates studying to become Masters of wine, producers, chateau owners, journalists, sommeliers, wine exporters, wine importers and people in the food & beverage industry.
I didn't want to waste anyone's precious time, so got to the point immediately as soon as I went up to the rostrum. I began with the following introduction.
"I have good news and bad news for you. Here's the good news. Chinese people don't add Sprite to white wine and Coca Cola to red wine anymore. Now, here's the bad news. You are still adding sugar and milk to tea."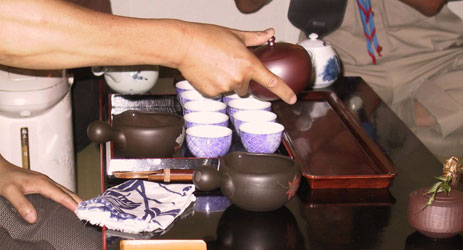 Everyone laughed.
It certainly helped break the ice and made everyone feel more relaxed. Perhaps more importantly, the observation made people think about not always only judging others, but to also look at ourselves critically. And realise how silly we can be too when all along we only think that others are doing things wrongly.
Chinese tea is perhaps the one beverage most associated with Chinese people. I know of course that there are huangjiu and baijiu in the culture but tea is considered something of the national drink of China. Yet, tea is actually a relatively recent habit in our long civilisation and history.
While we know that Chinese people were the first to start drinking tea, we do not know the exact moment when it occurred. It is thought to be 4,000 or more years ago. But, there's a twist to that.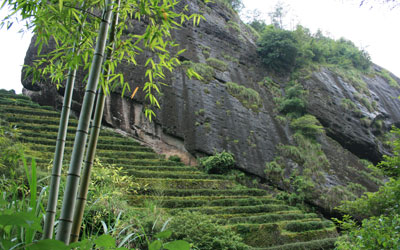 At the beginning (and for a long time after that), tea was regarded and consumed as a medicinal potion. It was brewed for someone when he or she was sick. It was not a drink for pleasure where people sat around together, laughed and chatted while all along sharing a pot of tea.
Tea only became a social beverage during the Tang Dynasty (618-906), one of the most prosperous eras in Chinese history. It was also a time when China was at its most confident and welcomed new ideas, people and products from beyond its borders.
It was also during this time that China's greatest text on the beverage was written. Named 'The Classic of Tea', it was authored by tea sage Lu Yu (733–804). The book includes chapters on the origins of tea, utensils in brewing it, how to prepare tea including type of water and timing of boiling the water, and, the various properties of tea.
Tea continued to flourish and became even more widespread during the Song Dynasty (960-1279).
At this time, the most sought-after tea bowls were from Jian county in Fujian.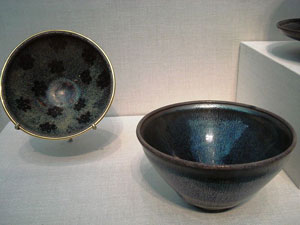 Japanese monks studying Buddhism in China first encountered these exquisite bowls when they visited temples in Tianmu Mountain in neighbouring Zhejiang Province. They took them back to Japan where they were very much admired and became highly prized and priced. But the Japanese called them Tenmoku (referring to Tianmu Shan in their language). They named the ceramics after the place where they encountered the bowls rather than where they were produced.
Perhaps the most sought-after Jian ware are the bowls with hare's fur and oil spot glazes. The effect of the patterns is so exquisite that human skills alone are not enough to produce these masterpieces. You need the hidden hand of luck in order for magic to become reality.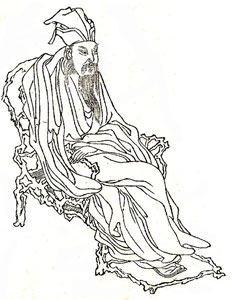 One admirer was Su Shi or Su Dongpo (1037-1101) who wrote in his poem Song Nan Ping Qian Shi (for Taoist master Nang Ping Qian Shi).
'The master came to visit me from Nan Ping Mountain and demonstrated tea whisking for me. I was surprised to see him using "hare's fur" bowls. The tea had an aroma and taste comparable to the finest wine brewed in spring.'
Jian tea bowls are thick and dark. The thickness help keep the tea hot and warm for an extended period. And because tea was at that time grounded into a powder form, the black or dark brown glaze brought out the contrast of the light coloured tea. Tea was both dazzling to behold and delicious to drink.
While today we imagine that all Chinese dishes – north, south, east and west – will pair well with Chinese tea, we forget that in many northerly parts of China, tea does not and, indeed in the most northerly regions, cannot be grown because of the severe cold.
These places in China, which would include Beijing, Liaoning and beyond, had to import tea from the south including, of course, Fujian's Wuyi Mountain, Hangzhou's Dragon Well, and magnificent Pu-erh from Yunnan Province which shares a border with Myanmar, Laos and Vietnam (Provincial capital Kunming to national capital Beijing, on the other hand, is 2,100 kilometres away).
Tea was therefore something of an acquired taste – a new matching for Chinese cuisine – for many Chinese people when the beverage was first introduced. And during the Tang Dynasty, it was probably mainly the Imperial court, aristocracy, literati and wealthy people who could afford to drink tea.
Chinese people, on the other hand, have been drinking fermented wine from rice and other cereals from at least the Shang Dynasty (c.1600-c.1050 BCE). We know this for a fact because we have stunning evidence of breathtaking bronze wine cups from that time of more than 3,500 years ago.
What is the point I am trying to make?
If you can pair Chinese tea with Chinese cuisine, you can certainly also enjoy wine, grape wine – French, Italian, Spanish, German, Portuguese, Austrian, South African, Australian, New Zealand, Chilean, California, even Chinese - with Chinese food. Cheers!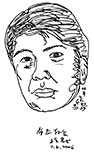 Columnist Introduction
A lawyer by training, CH'NG Poh Tiong also holds a Postgraduate Certificate with Distinction in Chinese Art from the School of Oriental & African Studies, University of London. He is an Honorary Ambassador of TEFAF – The European Fine Art Fair – Maastricht. CH'NG works principally as a wine journalist and is publisher of The Wine Review, the oldest wine publication in Southeast Asia, Hong Kong and China since 1991.
Click here to read all articles by CH'NG Poh Tiong>>
- Follow us on Weibo @Decanter醇鉴

and Facebook

for the latest news and updates -
All rights reserved by TI Media Ltd. No part of this publication may be reproduced, distributed or transmitted in any form or by any means without the prior written permission of Decanter.
Only Official Media Partners (see About us) of DecanterChina.com may republish part of the content from the site without prior permission under strict Terms & Conditions. Contact china@decanter.com to learn about how to become an Official Media Partner of DecanterChina.com.