Read the exclusive report from Professor Li Demei on the 2017 wine production in Chinese wine regions.
Click to read the first half of the report:
Chinese wine regions: 2017 vintage report - Shandong, Hebei, Beijing and Ningxia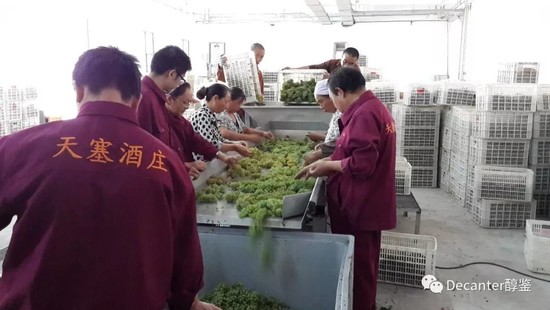 Xinjiang
Yanqi
Vines from the Yanqi region were dug out from 16th March and the process was finished by early April.
The temperature remained at above 10℃ for a week, encouraging the first bud break for Chardonnay on 5th April.
From 9th April onwards, Yanqi suffered a slight frost, delaying bud break and leaf-growth. From 15th April until 1st May, the temperature recovered to between 9℃ and 25℃, providing ideal conditions for fast shoot growth. This vintage also saw a higher germination rate than usual.
A second temperature drop after bud break came on 1st May and lasted until 4th May, causing a 4-5-day delay in flowering.
Starting with Chardonnay, vines entered the flowering phase on 17th May which lasted to the beginning of June, enjoying a higher than usual average temperature. Strong winds however, lowered the rate of fruit set, resulting in loose bunches of fruit.
Growers reported visibly better-quality Syrah and Cabernet Franc than in an average year.
From 5th August, producers started harvesting Chardonnay for sparkling wine production. A week later, from 11th August, they started picking other white grapes until 13th August.
For red grapes, Merlot was picked from 25th August with Cabernet Sauvignon on 2nd September, both around 10 days earlier than usual.
The quality of fruit from Yanqi was better than usual, with significant improvement in the quality of white grapes. Sugar levels in red grapes in the latter stage of harvest were higher than average.
Growers finished pruning and fertilising their vineyards by mid-October and started burying vines from early November. By mid-November, the process was finished, marking the end of the year's vineyard work.
Hoxud
Growers from Hoxud started digging out their vines from 16th March, the same date as 2016. The digging process was done by both hand and machine and was finished by early April.
The fruit achieved full ripeness roughly 10 days earlier than average, with several wineries picking their Chardonnay from 11th August and Riesling from 16th August.
The vintage saw a good level of acidity and improved quality of fruit than in the previous year. A few wineries chose to pick their red grapes late, producing fruit with high sugar levels.
Ili
By early 2017, Ili saw more rainfall than in an average year. Cold weather and low soil temperatures prompted growers to delay digging out their vines.
The 62th Division of Xinjiang Production and Construction Corps (XPCC)* started digging out their vines from 30th March, the 63rd Division started from 29th March, 64th Division began on 8th April and 67th Division on 27th March.
*The XPCC is a unique economic and paramilitary organization in the Xinjiang Uyghur Autonomous Region of China. The XPCC has administrative authority over several medium-sized cities as well as settlements and farms in Xinjiang (Source: Wikipedia)
Temperatures were stable for Ili during the growing season with less rainfall than usual.
Véraison started at the end of July. The temperature dropped from 7th August, but the average temperature of August and September was still higher than usual for this region. Thanks to less rainfall vines saw little disease in 2017.
The 67th Division of XPCC started picking Cabernet Sauvignon from 15th September and the 62nd Division started from 18th September.
The 70th Division started picking their Cabernets and other red varieties from 22nd September. Late harvest grapes for ice wines were not picked until 13th December.
In general, both white and red varieties were picked a week earlier than in an average year, while grapes for ice wine were picked 20 days later than usual.
The 2017 vintage was a good year for the Ili region, which saw little infection of disease and a warmer ripening period, leading to comparatively higher sugar levels.
Manas
Due to a late start of spring, growers in Manas didn't dig out their vines until the beginning of April, one week later than usual, and finished on 20th April.
The weather here was stable in 2017, with reduced rainfall and little disease infection. Véraison happened earlier than the previous year followed by a smooth ripening season.
White varieties were picked from 1st September and red varieties, including Merlot and Cabernet Sauvignon, were picked from 3rd September, one week earlier than usual. The quality of the fruit saw significant improvement than in previous years.
Growers in Manas started burying their vines from 23rd October and finished the job at the end of the month.
Wujiaqu
Growers started digging out the vines from 9th April in Wujiaqu, but the temperature was still quite low by then. More growers waited until later when temperatures started to pick up.
Bud break came on 25th April and the flowering of white grapes started from 25th May. Both dates are in line with the previous year.
The average temperature, and the diurnal temperature range, during the growing season, were both lower than average. Also, less rainfall occurred throughout the year 2017.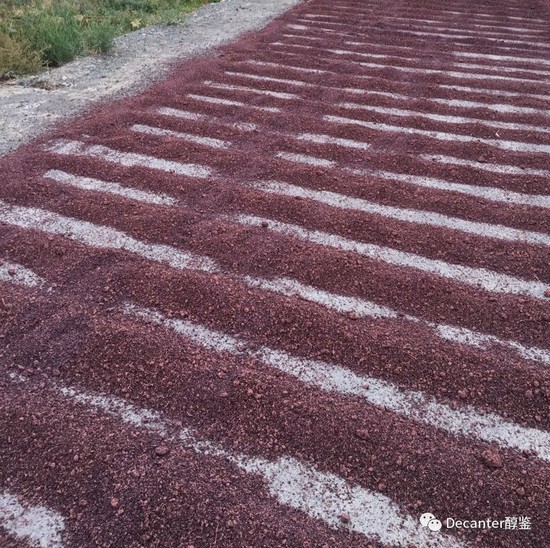 The Turpan-Hami Basin
The Shanshan county of Turpan started digging out their grape vines from 25th March—a similar time to previous years.
The average temperature was higher than usual in the Turpan-Hami Basin featuring a longer period of hot weather in July.
Vineyard disease conditions were similar to the previous year leading to a low-yield vintage.
Picking started one week earlier than usual from 20th August for white grapes and 5th September for red varieties.
The Hami region started digging out their vines from the beginning of April, followed by an average, dry and sunny growing season.
Chardonnay and Riesling were picked from early September, while Merlot and Cabernet Sauvignon were picked from the end of September. The overall quality and yield of the 2017 vintage was similar to an average year. Pruning and vine burying started at the end of October.
Yunnan province
Deqin
The region started training their growers from early March to get them prepared for the year's work.
On 5th March, it rained and snowed in the Deqin region, with a diurnal temperature range between -4℃ and 10℃. According to local weather reports, the lowest temperature of the day remained at above 5℃.
Budding began from the beginning of April. Flowering season started from early June, which saw less rainfall than an average year, keeping an average temperature of 20℃.
The weather conditions were ideal during the ripening period in September, with increased sunlight hours. Average temperatures were around 20℃ and the diurnal temperature fluctuation ranged between 12-15℃.
Due to latitude and climate variations, grapes in vineyards in Deqin were picked across a period of time. Picking around the Jinsha River started from 13th September and ended on 30th September. Fruits harvested from this area showed a higher-quality but lower-yield than in an average year.
Most producers close to the Lancang River didn't start picking until 4th October and had finished by 30th October. The picking time was similar to 2016.
Some of the newly planted vineyards started producing fruit for the first time in 2017, leading to an overall increase in production volume in the Deqin region.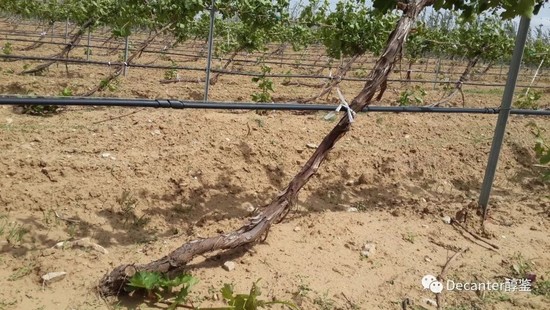 Shanxi province
Taigu
Vines were dug out in the Taigu region between 7th April and mid-April. Growers were given frost alerts during April and May but fortunately the region enjoyed a frost-free spring.
June saw more rainfall than average, peaking the number of rainy days in the last seven years. As a result, clusters of grapes seemed larger than usual.
Several vineyards were hit by hail during June which brought significant damage to the Cabernet Franc grapes.
After July, the weather conditions became more stable with occasional rainfalls. The progress of véraison was slower than usual.
Harvest started from late September and lasted until the beginning of October.
2017 saw quality Chardonnay grapes with fresh acidity. Due to the influence of rain, red wines only had an average year.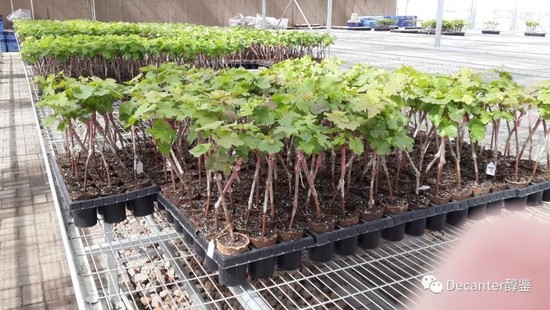 Xiangning County
Growers dug out their vines on 6th April and completed the trellising by 20th April. A smooth budding period followed.
On 15th May, several vineyards were hit by severe hail—the most disastrous damage since the establishment of these (some of the oldest) vineyards in 2007.
May and June saw little rain and heightened temperatures. Flowering began 5-7 days earlier than usual. Véraison began in late July and lasted until mid-August in some areas.
The rainy weather from the end of August to Mid-October brought negative influences on disease control and harvest.
Nonetheless, the harvest started with Chardonnay picking on 19th September, and ended after growers finished picking Cabernet Sauvignon on 14th October.
Gansu province
Wuwei
Vines in the Wuwei region were dug out between 5th and 25th April. Pinot Noir began flowering on 28th May, followed by other varieties, which started blooming in early June.
By 10th June, most varieties have completed fruit set. Thanks to the dry weather the growing season was smooth.
Harvest started on 20th September and ended on 10th October. On 9th October, snow hit the region, bringing inconvenience to a small number of vineyards.
In general, Wuwei produced an above-average vintage, and the production volumes were higher than usual.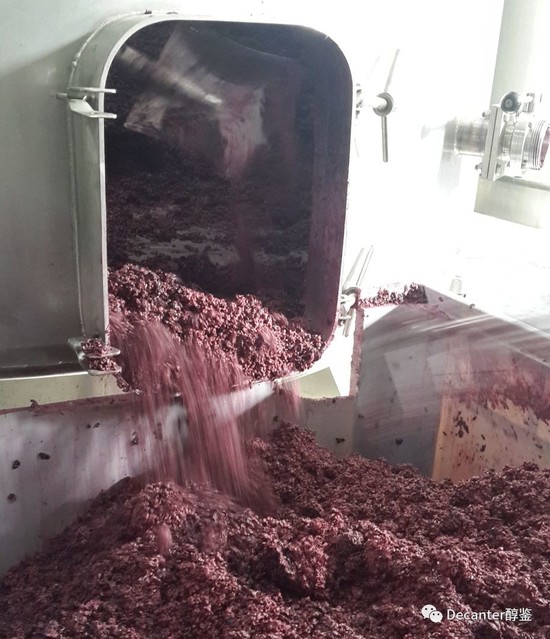 Minqin
Growers in Minqin started digging out their vines using machines from 19th April.
Flowering season started on 25th May for Muscat grapes and early-June for Cabernet Sauvignon. Fruit set began on 10th June. By late July and early August, most varieties had entered the phase of véraison.
On 9th September growers started to pick their early-harvest varieties. By 25th September the harvest was completed in Minqin.
It was an easy year for growers, with little pressure from rainfall and disease, producing very healthy grapes.
Zhangye
From mid-April until end of April vines were dug out in Zhangye.
The production of other agricultural crops during the same period led to a severe lack of local labour, causing a significant increase in labour costs.
Main varieties including Chardonnay, Merlot and Cabernet Gernischt started flowering by mid-to-late May, followed by the beginning of fruit set on 9th June. Véraison for Merlot and Cabernet Gernischt began from mid-August, one week later than average.
By 23rd September, growers started picking white grapes including Ugni Blanc, followed by Pinot Noir on 28th September, Merlot on 3rd October and Cabernet Sauvignon on 6th October.
Growers encountered some difficulties when picking Cabernet Sauvignon due to snowy weather.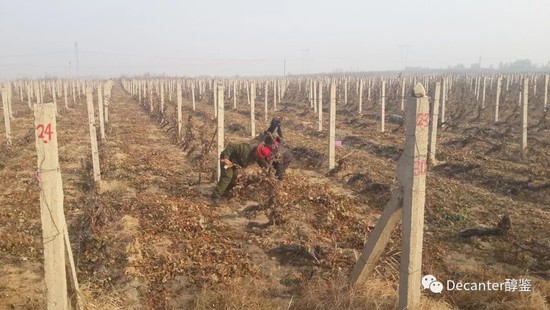 North-east China
Ji'an
In 2017 Ji'an saw significantly less rainfall during the growing season. Thanks to warmer weather, the red variety Beibinghong started véraison on 9th August in Ji'an, 10 days earlier than usual. The water level of the nearby Yalu River was significantly lower than usual.
From 9th December, local growers hosted a magnificent 'Ice Grape Harvest Festival' and started picking frozen grapes for ice wine production.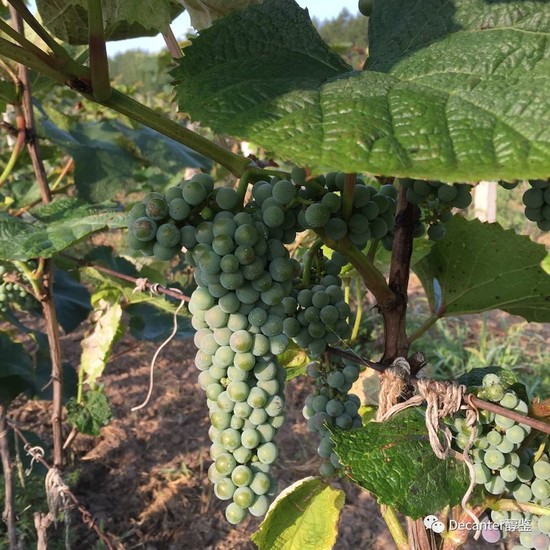 Huanren
Huanren saw a dry, sunny and warm spring.
Rainfall mainly occurred during the end of summer and the beginning of autumn. Due to the increased rainfall during July and August, wine grapes had higher acid levels than usual, but were healthy.
The region's signature Vidal grapes were picked from 25th December for ice wine production. Local growers reported a higher quality vintage than 2016.
Translated by Sylvia Wu / 吴嘉溦
All rights reserved by Future plc. No part of this publication may be reproduced, distributed or transmitted in any form or by any means without the prior written permission of Decanter.
Only Official Media Partners (see About us) of DecanterChina.com may republish part of the content from the site without prior permission under strict Terms & Conditions. Contact china@decanter.com to learn about how to become an Official Media Partner of DecanterChina.com.