Jefford on Monday
One harvest every six years, I think, deserves a little comment, especially when the crop is the most useful single volume on wine ever published. I am a child of the second edition of The World Atlas of Wine (my copy treasured to this day). With the fifth, the baton passed from Hugh Johnson to Jancis Robinson (and team): the wine world's leading intelligence agency. The old lapidary style began to dissipate; the book's informative shoulders grew broader. How good is edition seven?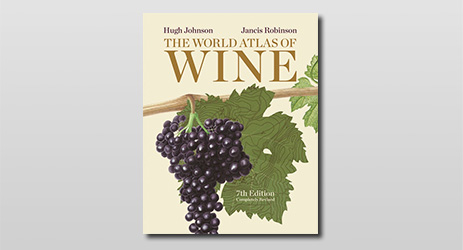 Very: each revision adds further layers of depth and detail. Returning to my venerable second edition is rather like an archaeologist exploring the contours of medieval London – it's hard to believe how small its span originally was.
Not illogically, most of the expansion for this latest edition has come in the newer parts of the wine world, notably North America (where many of the book's potential readers are to be found), Asia, South Africa and Australasia. It's fascinating to see vineyard positions in relation to relief in Elgin, Walker Bay, Swartland and the Finger Lakes, and to have Virginia and the Mornington Peninsula surveyed. Tasmania is a prime candidate for expansion next time.
In Europe, the new Etna map is revealing, as is the admirable work on Georgia, Croatia and Slovenia. Another greatly improved map is that for Pouilly-Fuissé and St Véran – the appellation complications were invisible in the previous edition, and this boundary-defining work should be extended to all the Bordeaux maps for the next edition. Central Piedmont, by contrast, continues to frustrate; the 'spaghetti junction' map on p.153 needs a re-think. If Bandol has a map of its own, surely Cahors and Madiran deserve one, too, and the whole of the Languedoc on two spreads is beginning to look a bit mean (perhaps I'm biased).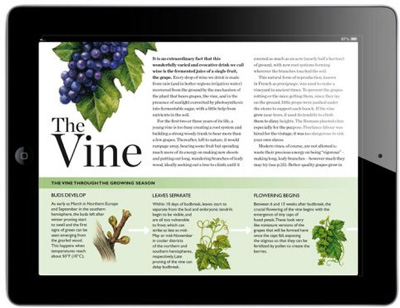 Some of the map colouring has been improved (Chablis makes much more sense in green than in orange), though the shading in the Bordeaux maps seems paler than before. Trunk disease – the cancer in today's vineyards – now deservedly features in the introductory material. I'm not always sure that the photographs merit their space: a whole page for a dull Cheval Blanc winery shot tells us little, whereas the St Emilion soil map opposite (like its new Châteauneuf equivalent) is hugely interesting: let's have more of those.
I have one further suggestion for the future. If any wine book could be subtitled 'A Practical Guide to Terroir', it's this one. 'One of wine's special qualities,' wrote Jancis Robinson in her initial introduction, to the fifth edition, 'is its proven ability to reflect accurately the environment in which it is grown.' On a global scale, considerations of climate are much more important than those of soil, and as important as topography. We have what are called 'Key Facts Panels' (now in Petaluma yellow, fittingly enough), and I'm grateful for them: they are a good start. Their major piece of data is the average growing season temperature at the weather station identified on the maps (a change, note, from the mean July/January temperature in edition six).
There aren't, though, enough of them: just one for Bordeaux (not positioned in either the Médoc or St Emilion, but well away from most vineyards at the airport); just one for the whole of Northwest Italy (again well away from the vineyards, near Torino). Urban sites for weather stations can mislead: Freiburg itself may be a little warmer than Colmar, but once you take topography into account I suspect most Alsace vineyards are slightly warmer than most in Baden. Valence is unrepresentative of any Northern Rhône appellation except Cornas (too warm), while Vila Real is unrepresentative of the key winemaking farms of the Douro (too cool). There cannot be any wine region in the world without at least one or two weather stations in key vineyard sites, and the use of accurate, effectively calibrated growing-degree-day data, plus a continentality index, would permit some universal comparisons to be made about terroir. Our much-loved Atlas needs that. Fingers crossed for 2019 – and perhaps, by then, in the dense form which further subtleties in the electronic edition will permit (click on the weather-station symbol on the map, for example, to unzip a full suite of monthly figures).
Just a quibble, of course. If I owned only one wine book, it would be this one. And this edition, please.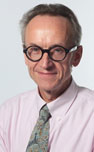 Columnist Introduction
Andrew Jefford is a columnist for both Decanter magazine and www.decanter.com, Jefford has been writing and broadcasting about wine (as well as food, whisky, travel and perfume) since the 1980s, winning many awards – the latest for his work as a columnist. After 15 months as a senior research fellow at Adelaide University between 2009 and 2010, Andrew is currently writing a book on Australia's wine landscape and terroirs. He lives in the Languedoc, on the frontier between the Grès de Montpellier and Pic St Loup zones.
Click here to read all articles by Andrew Jefford>>
- Follow us on Weibo@Decanter醇鉴

and Facebook

for the latest news and updates -
All rights reserved by Future plc. No part of this publication may be reproduced, distributed or transmitted in any form or by any means without the prior written permission of Decanter.
Only Official Media Partners (see About us) of DecanterChina.com may republish part of the content from the site without prior permission under strict Terms & Conditions. Contact china@decanter.com to learn about how to become an Official Media Partner of DecanterChina.com.