Jefford on Monday
Regular readers may remember that I bought twelve bottles of outstanding St Estèphe last year. They arrived, packed in the traditional Bordeaux wooden case. There's no cellar in my rented house, so I put the box in the near-windowless, north-facing laundry room next to where I type this. It's still there, minus a few bottles, but otherwise doing fine.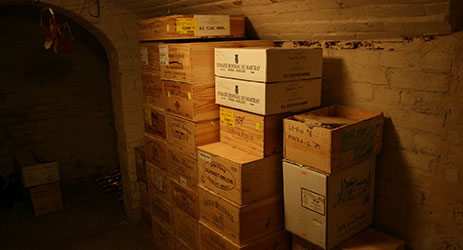 I've always loved what the British call 'claret boxes'. Each is, in effect, an individual, portable cellar: sturdy, dark yet airy. All the customer has to do is get the temperature right, and the wine will age happily inside the box for years. Open carefully (the staples can be vicious), remove a bottle, and the box can be shut again as effectively as any cellar door. Once you've finished the wine, you can stick the box on the back of your bike, keep your tools in it or use it as kindling for the barbecue. The branded box-ends decorate thousands of wine bars around the globe. A recent trip to Bordeaux gave me the chance to find out more about this model of sustainable utility.
My assumption was that Bordeaux's 'OWC' tradition existed thanks to plentiful local wood supplies from the million-hectare Forêt des Landes de Gascogne, the largest managed forest in Western Europe. The vineyards of the entire left bank (from the tip of the Médoc right down to Sauternes) dissolve into woodland once the good terroir runs out, and the forest continues unbroken almost all the way south to Madiran and the river Adour, hence its Gascogne identity. Most of it was planted in the C19, principally with Pinus pinaster, the maritime pine. The pines stopped the advancing sand dunes; Pauillac might otherwise now look like the Pilat dune at Arcachon (also Europe's largest).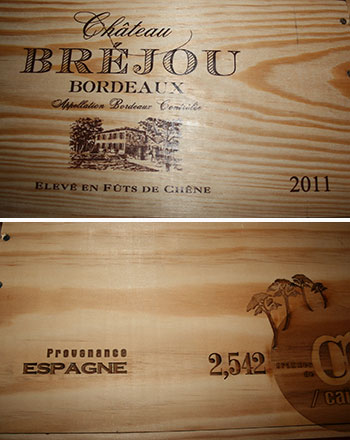 Claret boxes did once represent the marriage of local wine and local wood, Joackim di Dio told me; he's the commercial director of Adampack, founded in 1880 and now France's largest manufacturer of wooden cases and boxes. But no longer: 'around 90 per cent of the box trade now uses imported, ready-cut wood from Spain and Portugal.' A question of price? 'The imports are cheaper, but there is also a difference in the wood. Spanish and Portuguese pine tends to be lighter and whiter, whereas the pine here is more resinous, redder, and sometimes with bigger knots.' True Aquitaine pine is said to be flammé in French – a banded look created by prominent growth rings, whereas Iberian pine is plainer. At around four euros each, I was surprised how little a wooden box costs; if you want knot-free wood, though, that can add around 30% to the bill.
I also wondered if there were new developments in the offing for First Growths and their kind. It seems a little strange, after all, to put a product which might cost five or six thousand euros into a four-euro pack, no matter how admirably functional that pack is. What about locked boxes, insulated boxes or exotic display woods?
Innovation, it would seem, hasn't gone that far yet, though some properties (like the Haut-Brion-owned Quintus, formerly Tertre Daugay and L'Arrosée in St Emilion; and Croix de Beaucaillou, now a 'Grande Réserve' made from a group of separate parcels at Ducru, and in Jade Jagger-designed packaging) are experimenting with coloured woods and gilded lettering. The Quintus box has a sliding rather than stapled top, though this requires the finished box to be plastic wrapped. Mouton and Latour both use banded boxes, as DRC does, with the band fitting into a recess on the top of the box.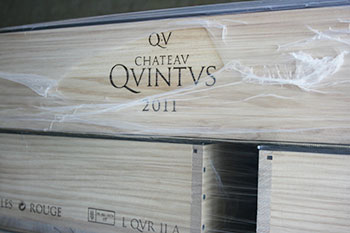 Up-market six-bottle cases increasingly tend to be long and flat rather than the traditional chunky 3x3 format, and Cheval Blanc, di Dio told me, no longer uses any 12-bottle cases; all the wine is packed in boxes of 6 bottles or less. The most lavish boxes of all feature individual sliding containers for each bottle, like a little chest of drawers; these tend to be used for auction collections of different vintages which come directly from the châteaux, though Larose-Trintaudon released an 'advent calendar' version containing 24 half-bottles. Other regions around the wine world increasingly use wooden boxes to convey quality. The annual sampling case distributed to journalists by the Gimblett Gravels producers in Hawkes Bay, for example, arrived in a wooden box this year in which the bottles are stored upright (though only seven of the 12 were screwcap-closed).
The disadvantage of wooden boxes is their weight, of course, meaning a larger carbon footprint than cardboard – though glass is a bigger culprit in the overall bottled wine equation. If you're lucky enough to have a real cellar, too, then any attendant humidity will make short work of cardboard, whereas trusty wood will keep damp decades at bay. Only dry rot (Serpula lachrymens) can make the claret box tremble – and eventually collapse, as I witnessed in the one house I've ever owned with a cellar. Even then, the wine racks deteriorated first, long before the sturdy, squat boxes gave way to the innocuous-looking fungus.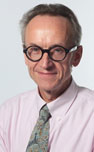 Columnist Introduction
Andrew Jefford is a columnist for both Decanter magazine and www.decanter.com, Jefford has been writing and broadcasting about wine (as well as food, whisky, travel and perfume) since the 1980s, winning many awards – the latest for his work as a columnist. After 15 months as a senior research fellow at Adelaide University between 2009 and 2010, Andrew is currently writing a book on Australia's wine landscape and terroirs. He lives in the Languedoc, on the frontier between the Grès de Montpellier and Pic St Loup zones.
Click here to read all articles by Andrew Jefford>>
- Follow us on Weibo@Decanter醇鉴

and Facebook

for the latest news and updates -
All rights reserved by Future plc. No part of this publication may be reproduced, distributed or transmitted in any form or by any means without the prior written permission of Decanter.
Only Official Media Partners (see About us) of DecanterChina.com may republish part of the content from the site without prior permission under strict Terms & Conditions. Contact china@decanter.com to learn about how to become an Official Media Partner of DecanterChina.com.